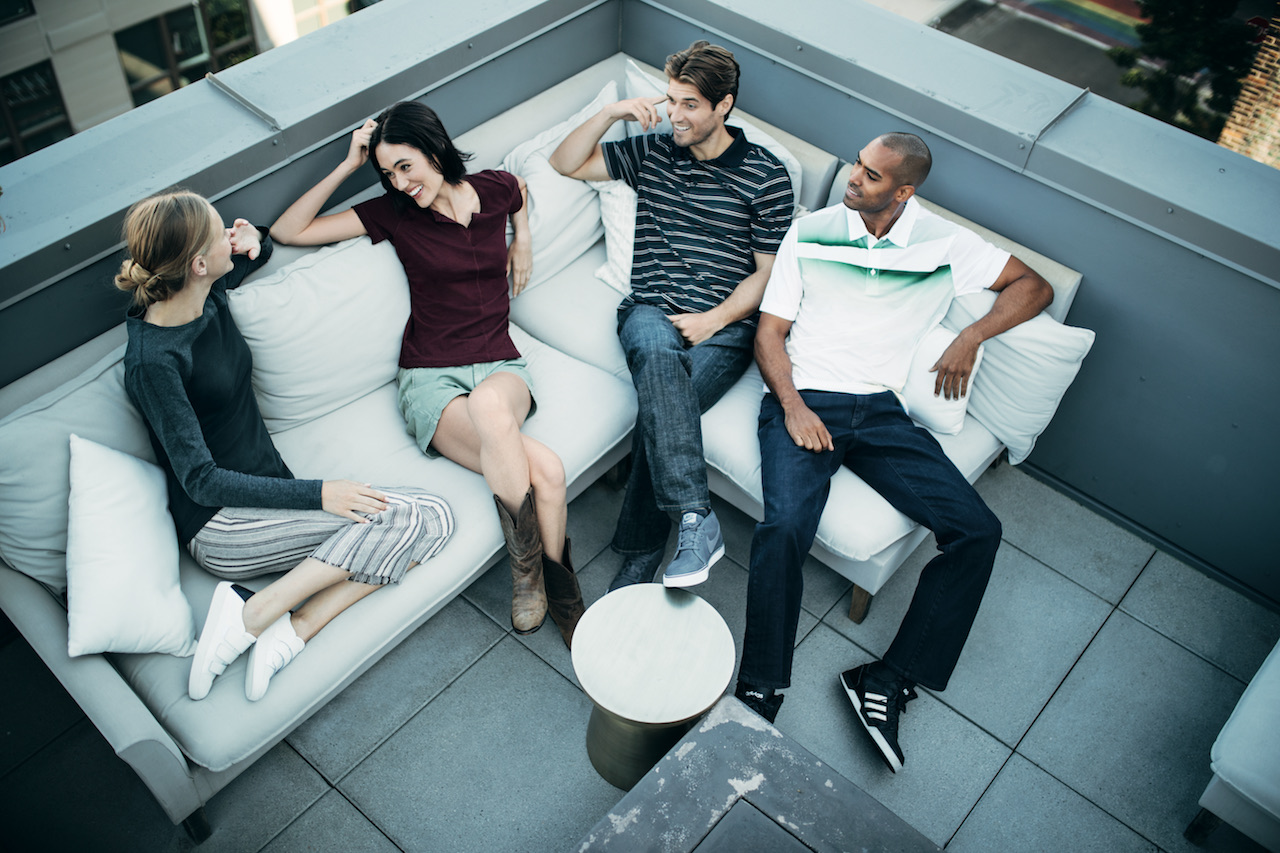 Cutter & Buck expands its supply chain capabilities.
By Chris Kelsch
Throughout the Seattle, Wash., area are many companies on the cutting-edge of technology, so-called "disruptors" that have drastically changed the ways in which business is done.
But there are also more traditional companies that offer valuable goods and services, and though perhaps not as famous, also use modern technology to perfect the services they offer. Cutter & Buck is one of those companies.
Founded in 1990, the company is a manufacturer of upscale clothing for golf and other sports.
Joel Freet has been with the company since 1998, and became CEO in 2014. He notes how Cutter & Buck took off in the 1990s. "During that
decade, the greatest generation started to retire and play golf," Freet recalls. "And that continued well into the 2000s, as Tiger Woods really impacted the popularity of golf apparel."
With a strong foothold in that market, Cutter & Buck was able to expand into another business channel: the corporate market, for which it makes wearables with company logos. There has also been expansion with licensed sporting apparel, typically found in campus bookstores across the country.
"That has been an awesome market for us," Freet explains. "We have the capability to replenish when items sell out, and we are nimble enough to respond to unique customer demands," such as when a school wins a championship.
Canadian Investment
To meet growing demand, Cutter & Buck has invested significantly in its warehousing and distribution network, particularly in Canada. The company has been in the Canadian market since it started in 1990, and this fall it will open a new distribution center in Brampton, Ontario, to help meet growing demand.
Director of Distribution Scott Sumpter notes that the new center will serve a fast-growing market. "We are thrilled to have our own distribution center, which will be 70,000 square feet," Sumpter says. "It will also allow us some flexibility as well, as there are times when we bulk up and service our corporate clients, and there are other times we need to service our other clients," such as campus bookstores.
The new facility drives home a core component of Cutter & Buck's success in distribution: nimbleness and flexibility. Having to serve a variety of business channels means being strong in all areas of supply chain and distribution.
"We have to make sure that we're nimble, but that we are not overbuilt in any one place," Sumpter notes. The new Canadian distribution center will work in tandem with two other facilities in Renton, Wash., and Hebron, Ky., to reach any customer in North America with shorter wait times.
Further, the Renton facility is located near the port of Tacoma, giving Cutter & Buck strong access to its international markets. "We tackle international markets through factory-direct distribution," Sumpter explains. "Customers can buy alongside us from the factory. That's what keeps us nimble."
Secret Sauce
In addition to the new distribution center, Cutter & Buck has improved its warehouse management system as well. Thanks to its excellent communications and planning, the upgrade was completed in 10 months, replacing a system that was 12 years old. "We have upgraded both our enterprise resource planning (ERP) software and our warehouse management software (WMS) system," Sumpter explains. "We have been working with valuable partners such as SAP and Manhattan Associates, and both feature robust platforms."
With the addition of the Canadian distribution center and the new systems, Cutter & Buck is now poised to serve the bulk of its customers, which are on the East Coast. "It's always peak season somewhere," Freet explains. "Whether it's international business or golf apparel or even the NCAA, it is relentless.
"It's a bit of our secret sauce," Freet continues, "that we have more capabilities than our customers need. We are at an ideal size right now: large but nimble. We are also at the right size where we care about the customers and take our time and make sure all channels are served correctly."
Continuous Improvement
With its headquarters in Seattle, Cutter & Buck is constantly exposed to new technology and new ways of solving problems given the many progressive companies in the area. "It seems like every opportunity we have to expand, we have to look at it through a filter of 'Do we have enough bandwidth?'" Sumpter explains. "Even though we are a sportswear company, we can't be a great one without a great IT department. You realize that, yes, you are in competition with great companies."
"I think we have a very supportive culture," Freet adds. "We learn and we share and we get better. Our culture is one of continuous improvement."