Medical Specialties Distributors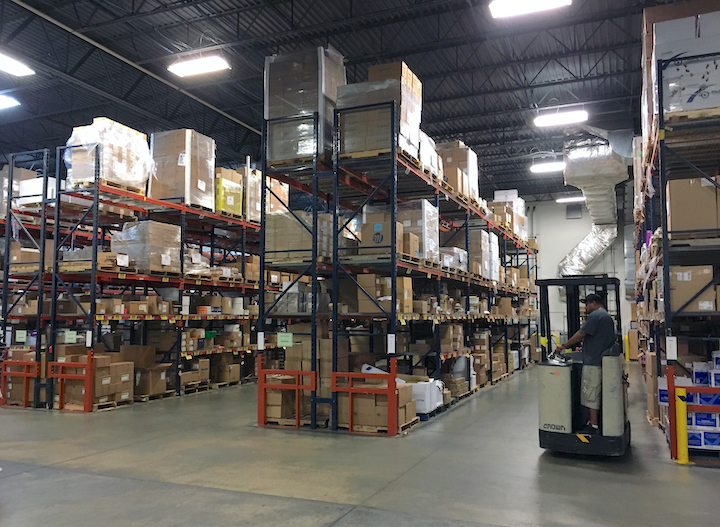 Medical Specialties Distributors improves its fill rate performance for its customers' patients through distribution enhancements.
By Janice Hoppe-Spiers
As a leading healthcare solutions provider serving the home infusion, home medical equipment, oncology and long-term care markets, it is vital for Medical Specialties Distributors (MSD) to offer fast delivery of supplies to meet the ever-changing needs of its customers. To ensure the company's success, Director of Supply Chain Tony Calabria has been focused on improvements to materials management processes for the past two years. "MSD's supply chain is very fluid and continues to adapt to service the needs of patients," Calabria says. "If we don't have what they need, don't do a good job processing the demand signals we get and don't collaborate well with our suppliers, we impact the patient. People are reliant on us and we take that mission very seriously."
The Stoughton, Mass.-based company was founded in 2005 to distribute pumps and supplies for home infusion, which was the core market at the time. Over the past 12 years, MSD has grown to provide a comprehensive offering of medical products, distribution services, biomedical repair and maintenance, medical device sales and rental and patient technology solutions.
The Patient Home Delivery service has been a major growth avenue for MSD as more patients move from the hospital to their homes for care due to rising costs. "We pick, pack and deliver to patients' homes," Calabria adds. "One of MSD's differentiators is the level of intimacy we have with our customers and their patients that normal bulk distributors don't have."
Reaching Full Potential
Calabria's main focus is inventory management. "I like to say that 51 percent of my job is ensuring we have the right products in the right place at the right time," he adds. "The other 49 percent is turning inventory quick enough to meet our corporate financial goals."
MSD operates 17 distribution centers that each have their own customer base, item mix and usage patterns. "We distribute roughly 15,000 items, and are actively managing well over 40,000 SKU-locations at any one time," Calabria notes. "We sell to thousands of caregiver customers and their patients, and are buying from about 300 suppliers today."
The vast inventory required Calabria to first focus on MSD's Prophet 21 ERP software to ensure it was being used to its full potential. "We worked with consultants at Epicor to really understand the system, meaning what it could do versus what we were doing with it," he explains. "We made changes to drive us towards better calculations of demand, reorder point and supply, which led to better decisions of what to buy and when. That was the first and most important thing."
Using the system to its full potential also required MSD to use clean, consistent item data. "Our data wasn't a total mess before, but there was a lack of consistency," Calabria admits. "It's the old "garbage-in-and-garbage-out" philosophy, meaning our results are only as good as the inputs. We have done a good job of scrubbing the data to make sure it is set-up correctly, that planning parameters are standardized and ABC classes and safety stock levels are adjusted regularly."
Ultimately, "that which isn't measured can't be controlled," Calabria says. MSD focuses on metrics and understanding what drives those metrics based on its historical data. "With all our items and suppliers, there is a lot of data there," he adds. "We perform periodic reviews of stock and customer trends to find and correct the gaps and help supplement what the ERP system is telling us."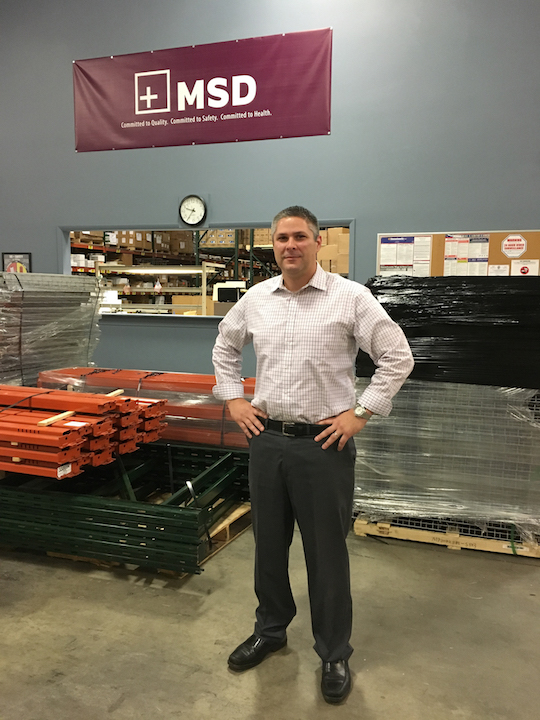 Proactive Management
MSD continuously analyzes its inventory. "We have fairly aggressive inventory turn goals, so we can't afford to bring inventory in and let it sit," Calabria says. "To move inventory from one distribution center to another has a cost associated with it, but the benefit is to avoid spending inventory dollars on product that is just sitting somewhere. We make an investment to move slow-moving inventory and sell it to customers rather than let it sit."
The company is also proactive with its vendor returns, which can have an associated cost after a certain window. "From a cash management perspective, we have found the minimal investment in restocking fees is better than letting inventory sit at full cost," Calabria explains.
As MSD continues to grow, so does its customer base and item catalog. "We are managing well over 40,000 SKU-locations and if it were purely up to the customers, we might have double that many," Calabria admits. "We work with sales and marketing to narrow the field of choices not just for our benefit, but for our customers and their patients, as well."
To determine which products to inventory, MSD reviews which items are not or have not sold. "A lot of items were added to the system just to generate a quote," Calabria says. "We are looking for opportunities to streamline our categories, suppliers and SKUs. The less SKUs you have the more efficiently you can manage them, which also benefits fill rates."
After implementing these changes over the past two years, MSD has improved its line fill rates by nearly six percent to industry-leading levels. Over the same period, the company has also reduced its average inventory position about 14 percent despite growing its annual inventory spend by 18 percent.
"In the face of all this uncertainty in the medical industry, we have a sense of urgency and need to offer the right level of care that includes having the right products customers need when they need them," Calabria emphasizes. "We will continue to move the needle on improving fill rates for our customers and their patients."