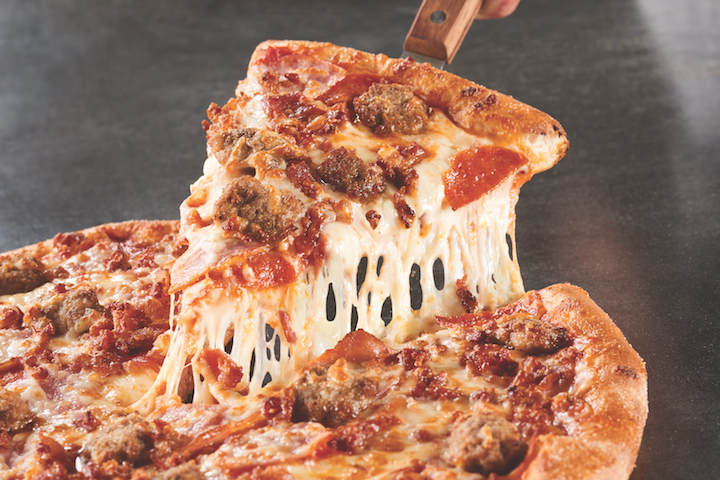 Marco's Pizza and its suppliers are expanding rapidly.
By Chris Kelsch
Several wildly successful pizza franchises have had their start in the Detroit area. Domino's and Little Caesars both have established well-known brands. And now, a third franchise – Marco's Pizza – has arrived on the scene and is expanding at a strong clip.
Vice President of Purchasing Don Vlcek notes there is much authenticity in the Marco's brand, in addition to its exceptional product. "We are the only chain of any size that was founded by someone who was born and raised in Italy," Vlcek explains. "That and of course bigger portions and exceptional ingredients have led to Marco's success."
When it comes to analyzing pizza chains and knowing what makes them great, Vlcek is one person worth listening to. He started working for Domino's in 1978 when that chain had only 168 stores, and worked at the right hand of founder and CEO Tom Monaghan to see it grow to more than 5,600 stores by the time he left in 1994. "We saw three lifetimes of growth in just 16 years," Vlcek recalls. "I was the last of the right-hand men to retire." In fact, of the four right hand men to Tom Monaghan who are still alive, three are still presently active with Marco's.
Retirement did not come easily to someone as driven as Vlcek. He had written an award-winning book called "The Domino Effect" and was doing some consulting when he had an opportunity to join Marco's in 2007. After taking a good look at the company, Vlcek decided it was too good of an opportunity to pass up. "They had by far the best product," Vlcek says. "And they also had a very strong executive team. I said to myself, 'This is going to be another Domino's in 10 years.'"
It now has been 10 years since Vlcek signed on and he wasn't too far off the mark. "The chain was at 154 stores when I joined the company, and is currently at 849 stores," Vlcek says. "We would like to be at 912 stores by the end of 2017."
'So Special'
To understand what makes Marco's unique, the story really begins and ends with superior ingredients. "If you ask that question, everyone will say it's the product," Vlcek explains. "We have larger portions, and the pizzas have better ingredients. Every ingredient is so special. None of the other large chains are even close to that level of quality."
Vlcek compares Marco's to Five Guys, the renowned chain noted for exceptional burgers, hot dogs and fries. "That's really the level of quality we have and are shooting for," Vlcek says. "And it has led to some recognition as Marco's was voted the favorite pizza company in America by consumers in a Market Force study."
Marco's embrace of quality ingredients can be traced to the company's beginnings. Pasquale "Pat" Giammarco moved to the United States from Italy when he was nine years old and grew up working in his father's pizzeria in Dearborn, Mich. He later embarked on a mission to make high-quality pizza on a larger scale using a secret sauce recipe that he developed and refined with his father.
Giammarco established three standards in order to deliver the consistent levels of quality and freshness expected of Marco's products. The first is dough made fresh daily in each store. Second, a proprietary sauce recipe blends imported spices and vine-ripened tomatoes. Third, its exclusive blend of three fresh cheeses are never frozen, unlike at many pizza chains.
The strict adherence to high standards has paid off as Marco's is now in 36 states and three countries. The menu has broadened as well, and includes hot sub sandwiches, salads and Cheezybread for carryout and delivery.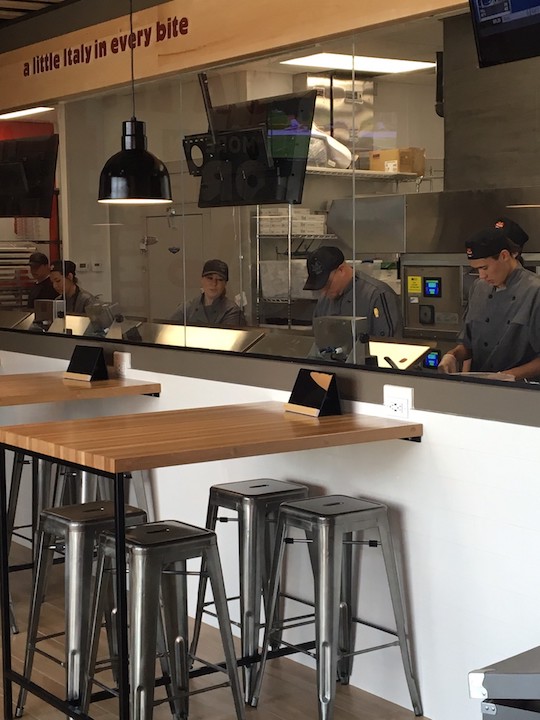 Growth challenges
Marco's has continued on an upward growth surge even as other chains have slowed their growth drastically. "Even when times have been bad, with other chains closing their doors, we have been sought after," Vlcek explains. "It has actually freed up a lot of suppliers, and I have been able to get supplies and ingredients well in advance."
But as with any growing organization, there are going to be challenges in making sure the supplier partners are up to speed as well. Communicating with those vendors and letting them know about Marco's needs is first and foremost on Vlcek's task list.
"My job is to primarily organize the vendors," Vlcek notes. "I really have to make sure that they are aware of our growth plans and in some cases we'll be needing 25 percent more of what they supply in a short period of time." Vlcek is in constant communication with suppliers and is charged with making sure they keep up with Marco's growth.
"I continue to caution them as we grow," Vlcek explains. "I am constantly reminding them that they are going to have to be more developed in their capabilities." To make sure the message is delivered loud and clear, Vlcek has developed an evolutionary process known as Suppliers Working Actively Together (SWAT).
Vlcek puts on presentations, travels the country and meets with suppliers, outlining Marco's growth plans and trying to gauge which suppliers can fit in with those plans. These are known as "SWAT Camps," and the vendors appreciate the outreach. "Their response has generally been, 'Wow, no companies do this,'"Vlcek notes. "'You guys reach out and actually try to form a partnership.'"
Accountability
A key factor in Marco's approach to growth has been its focus on accountability among its leadership and employees. The company hired Partners In Leadership [PIL], a consulting firm that preaches accountability training and culture change. Using the methods gleaned from the firm, Marco's is able to turn around and offer that same accountability training to its vendors. Or, it can have Partners in Leadership sit in on SWAT meetings as well. "A few of our vendors are considering them to implement their program," Vlcek says. "In fact, we learned of PIL from one of our vendors, Hormel."
The idea is to blend cultures, which is a huge key in forming long-term partnerships. "If your vendors have a different culture and the goals don't mesh," Vlcek says, "it's going to be a bumpy ride and the partnership will likely end at some point."
For vendors, a long-term partnership with Marcos presents a wealth of opportunities given the company's present growth trajectory. "I think the best way to say it is the way our president, Bryon Stephens, does," Vlcek says. "'If you get the Marco's account, it is just like picking up an additional 150-store chain, every year.'"
For Vlcek, establishing lasting partnerships has become critical to Marco's strong growth, such as with Lloyd Pans, a manufacturer of commercial pizza pans and bakeware. "When we wanted to start making pan pizza, they came up with a pan that worked," Vlcek says. "When we wanted a pan that provided a better bake on our CheezyBread, they came up with it. When we wanted gluten-free pizza, they came up with a screen to cook it on."
Growth Benchmarks
Having been involved with a rapidly growing chain before, Vlcek is careful to try and identify potential problem areas and deal with them before they become crises. "Given our level of growth, we have been somewhat stressed in some areas," Vlcek explains. "But there has been nothing of a crisis in nature. We do have to be mindful, however, that whatever is a problem today will be worse tomorrow if not addressed."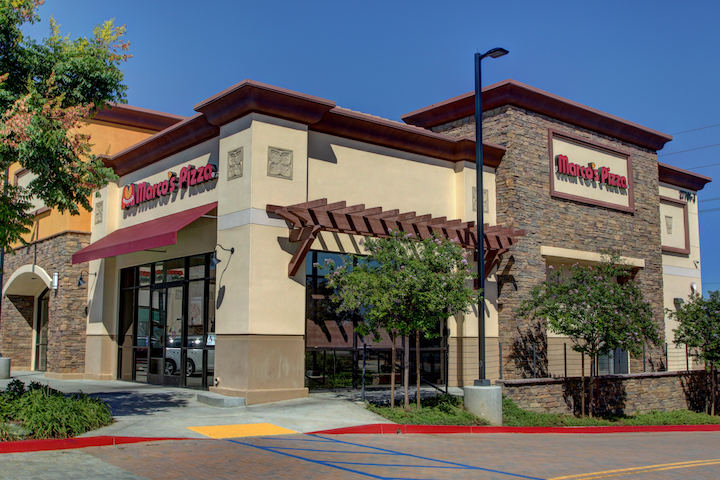 Fixing problems before they become a crisis means taking a close look at Marco's distribution channels and figuring out where the weak points are geographically. It also means identifying vendors that need to develop their infrastructure. "Whenever we have a vendor with just one plant, that is a crisis," Vlcek says. "In some cases we may have to bring in a second vendor, and when we do we work them slowly into the system."
As Marco's is currently structured, it has one internal distribution center that serves 226 stores, located in its hometown of Toledo, Ohio. The remaining stores in the network are served by an external distribution company that oversees an additional 13 distribution centers. "Our main objective is to have the lowest possible prices," Vlcek explains. "While we have looked at expanding our internal system, to do so would mean having to raise prices, which we don't want."
Technology Investments
To keep up with its growing network of stores, Marco's has invested heavily in its own technology, including building its own database to compile and compare vendor pricing data. "The main objective is for our stores, when they use this system, for them to know that the pricing they receive will be the absolute best it can be, and will be 100 percent perfect every time," Vlcek says.
There has also been a concerted effort to help stores with issue resolution. This is done through state-of-the-art technology known internally as the "Distribution Delight Dash" system, or better known as "D3." The idea is that if a Marco's store has an issue, it can log onto this system and with one entry notify three levels of leadership.
The first level is the person at the distribution center (if a delivery is late), the second is the management team of the distribution company and the third is the decision-makers at Marco's so there is complete transparency. "In essence, it is a way to eliminate about 11 steps of notification," Vlcek explains. "But it is completely transparent and nothing can get hidden."
Typically, the company responds within one business day, and the system remains a cost-efficient way of handling problems because it eliminates the need for multiple people to handle one issue. And while the system was initially designed for the ingredients of the pizza, it has been easily expanded to potential problems with the ovens or with the beverage fountains.
Companywide, D3 has also been easily expanded to other departments. "Operations wanted a dropdown menu on dough quality, while IT wanted a dropdown menu on problems with the POS system," Vlcek says. "It started with food but because it's a slick process many other departments wanted D3." Additionally, D3 also allows stores and franchises to suggest new ideas, such as a franchisee that recently suggested a screen that did not require a lot of cleaning and lasted longer—an idea that was recently approved.
Anything But Average
For Vlcek, his experience working with Domino's founder Tom Monaghan helped form his views on growing large organizations. "One thing he always used to preach to me," Vlcek says, "If you do things the way the average person does, at your funeral they will stand around and say, 'Yep, he was average.'
"He encouraged me to go beyond that and be the first to do something different," Vlcek continues. "So I looked at average as a minimal starting point, and decided to look at the way things should be done as opposed to the way they were done."
That inner drive has led to some companywide innovations. One of them is the Marco's Pizza Food Cost Forecaster, a tool developed internally that relies on a subscription service headed by David Maloni of the American Restaurant Association. Maloni uses market intelligence and futures analysis to effectively predict the costs of goods, including freight and labor costs. Marco's then uses this data right at the store level, where decisions about menu prices and future promotions are made, to decide which products it is going to feature with sales prices and promotions, and when to feature products with higher margins.
"Ideally, this will help stores maximize their profits," Vlcek says. And though there are no official figures, Vlcek estimates that there will be cost savings well into the millions. "We have simply increased margins at Marco's with this forecasting tool that projects individual item food costs into the future. No other company is doing this."
As Marco's continues to grow and expand Vlcek notes that while there isn't a specific geographic strategy, there is a continued focus on being unique within individual markets. "Marco's also wants to be considered a growth company, but they're not as concerned about where that growth occurs," Vlcek says. "It's more about each store in a local area being unique."