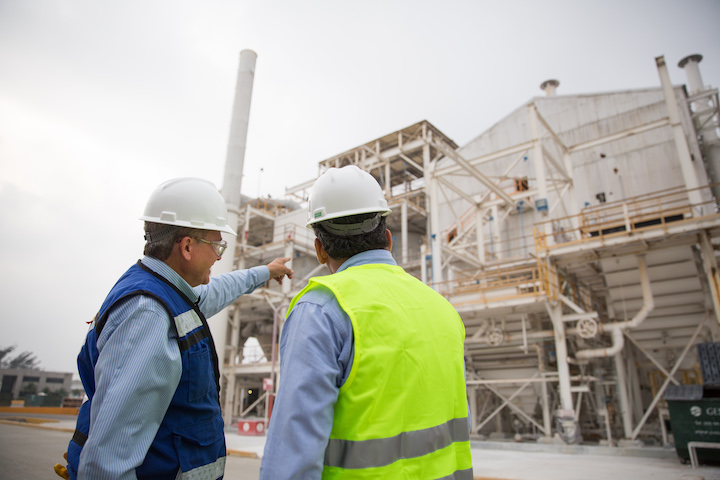 Chemours' supply chain team streamlined processes and eliminated redundant systems to help stabilize the young chemical manufacturer.
By Tim O'Connor
When Chemours spun off from DuPont in July 2015, it found itself it a situation where it had to quickly become more efficient. Chemours was a much smaller company than the chemical conglomerate that had spawned it, and what worked for DuPont wasn't necessarily the quickest path to stability and success for Chemours.
Chemours needed to become quicker and more nimble, especially its supply chain. "When you're in this huge company like DuPont you're not always material to the entire portfolio," Global Supply Chain Manager Michele van Krieken says. In smaller companies, inefficiencies become more visible and financially impactful to the company.
Chemours struggled in the immediate aftermath of the spinoff. The company's stock price opened at nearly $21 a share, but by January 2016 it had fallen to less than $4. Some of that can be attributed to the inefficiencies inherent in the separation from a much larger company, so Chemours responded by going into cost-cutting survival mode. It closed redundant facilities, cut staff and worked with a sense of urgency to generate cash and streamline its business and transactional processes.
Through a focused execution against a Five-Point Transformation Plan developed by CEO Mark Vergnano, the company saw a fast turnaround as it stabilized and as of early December 2017, its stock price had risen to nearly $50. "We worked through that difficult period and now we're on the other side of it," van Krieken says.
Establishing a new, efficient company required a focused and detailed transformation process to untangle from DuPont the facilities, personnel and resources that would make up Chemours. Beginning six months before the separation was official, Chemours started this process developing standalone transactional and business systems necessary for it to operate separately from DuPont.
Some of the products moving to Chemours from DuPont were managed on five distinct and customized versions of SAP alone. In all, Chemours brought with it hundreds of various homegrown IT, ERP and transportation management systems. It was necessary to retain each at the time to complete the transition into a new company, but Chemours has been slowly moving away from those platforms to its own systems that can better support its smaller size and desire for simplicity. "We're still separating systems," van Krieken says. "There's a lot of legacy there."
There's still some intermingling in other areas of the company as well. When Chemours spun off it needed to physically separate split its inventory from DuPont. However, the challenge of moving everything out and finding new warehouses to hold that inventory was impractical in many cases. Instead, Chemours operates in some shared locations with DuPont and other companies. "Because we're spun off, we still have some sites where it's both DuPont and Chemours on-site," van Krieken explains.
Standardizing Processes
The massive scale of DuPont left the newly formed company with a web of management systems and extensive inefficiencies in staffing and administration. To counteract that, the company spent the past two years streamlining its processes so that it can operate effectively with the right staffing levels and less overall SG&A expense. "With a company that is much-smaller, it's very critical for us to make these changes for our long-term success," van Krieken adds. "We're working with less people so we have to be more efficient and effective with the people we have."
Chemours is a world leader in titanium technologies, fluoroproducts, and chemical solutions. Chemours has a diverse portfolio of products that serve key industries, including automotive, paints, plastics, electronics, energy and telecommunications. The Chemours company manages this diverse portfolio through close relationships with its customers to better synchronize production with demand across the globe. Developing those relationships takes extensive knowledge of a variety of industries because Chemours' customer base is just as diverse as its products. "We have a wide breath of different companies that buy our products," van Krieken says.
Chemours has some inherent complexity in the supply chain due to the portfolio of products it sells. These include products come in small half-ounce tubes in addition to bulk chemicals, as well as dangerous goods. The network of plants and warehouses within Chemours helps it deliver these products to customers globally. Chemours' network must be capable of moving all types of products both. "It creates a very complex supply chain to manage," van Krieken says.
The supply chain is centrally organized. Most decisions are made by Chemours' global supply chain team. Aligned with business strategies and objectives, van Krieken sets targets for delivery performance and inventory budget for the Chemours – Fluoropolymers network, but the execution is left to the supply chain managers and their teams in each region, who are more in tune with their local production facilities and customers. In Chemours – Fluoropolymers, the global supply chain team is further aligned with different product lines, enabling them to focus on the specific needs and challenges of that product. Titanium technologies and chemical solutions businesses have a similar structure for their supply chains.
To make that supply chain work, Chemours looks for ways to standardize processes wherever it can. Products, pricing and order volume may all change, but the supply chain science behind it all stays consistent. "One of the things I've been trying to focus the team on is standard work for core functions in the supply chain," van Krieken says.
Customer orders and the execution processes to produce and deliver product to customers is managed in SAP. Chemours also utilizes standardized spreadsheets for planning the global and regional supply chain. This standardization enables Chemours – Fluoropolymers to move employees more easily to different master scheduling or material planning roles – they may have to learn the different product lines but the master scheduling, and material planning processes stay the same.
Having those consistent processes not only helps Chemours' streamline its operations, but also positions the company to better develop its talent. This is especially important since it has employees located all over the world. To ensure it maintains its process and people capability, the company is aggressively bringing in new talent to replenish its workforce. Staff members fresh out of college are often moved to several different assignments during their first 12 months with the company to gain a better feel for the business. "It's very developmental to learn different product lines, how the different businesses run and the nuances of the customers and how they behave differently as well," van Krieken says.
Pushing Ahead
As those young employees join the company they are discovering new tools with which to work. Chemours has moved to a standard SAP environment for managing it's environmental, health and safety management systems. After only two years, SAP has proven to be an important supply chain partners for the young company.
As SAP helps Chemours improve its processes, the chemical manufacturer is also partnering with SAP to co-develop a chemical industry module for its most current ERP platform. "We're on this path to streamlining processes so our CIO, Dean Meyer, made a commitment to work with SAP to create a chemical-based model of SAP in the cloud," van Krieken says.
The partnership was announced in June and design discussions are now underway. The Chemours Project Team is working actively with SAP on this design and van Krieken as well as others across Chemours have been engaged and met with SAP's team to talk about capabilities and help in the design development process. The goal is to create an ERP in the cloud that replaces planning spreadsheets, can be accessed anywhere and integrates the common best practices in the transactional system for Chemours.
Such a system would be a major improvement from the technology Chemours currently uses, which dates back more than 20 years. "We're kind of limited to the 1980's version where it's not modern at all and therefore is not efficient," van Krieken says. "We do not have the ability to run some of these planning scenarios with our current toolsets."
Having a cloud-based platform with the latest SAP technology will enable Chemours to run scenarios more quickly so that it can better optimize its supply chain while supporting innovation and transformation. Based on the plan set by Meyer, Chemours is working to have the system available to parts of its company by 2019.
The SAP partnership is an example of how Chemours continues to push ahead even as the company has stabilized. Vergnano recently announced plans to standardize 10 of the company's core business processes, meaning another wave of streamlining and standardization is on the horizon. "The supply chain has been continually adapting to these changes," van Krieken says. "As a manager, you must tell people to pause, take a breath and deal with the next challenge."