Coca-Cola Bottling Co. Consolidated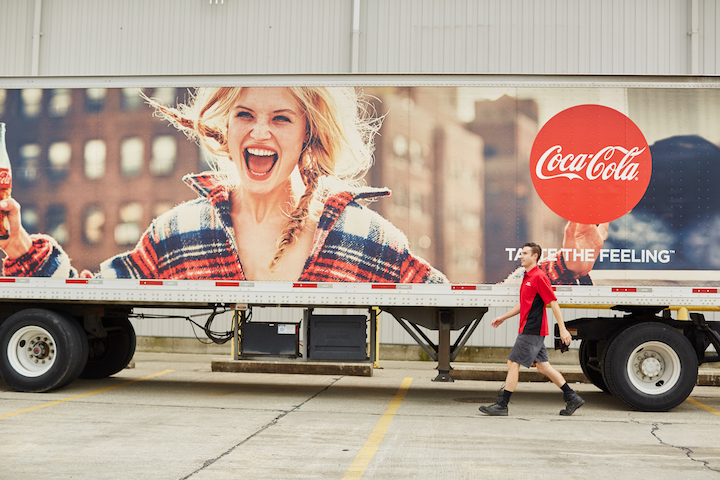 From its partnerships to its employees, Coca-Cola Bottling Co. Consolidated remains focused on consistently meeting customer and consumer needs for another 115 years and beyond.
By Bianca Herron
Coca-Cola Bottling Co. Consolidated has been committed to the consumers, customers and communities it serves for more than a century. Today, Coke Consolidated is the largest independent Coca-Cola bottler in the United States and makes, sells and distributes Coca-Cola, Monster and Dr. Pepper products.
Headquartered in Charlotte, N.C., Coca-Cola Consolidated carries more than 300 brands and flavors across 14 states and the District of Columbia to more than 65 million people. Additionally, the 115-year-old company has 13 manufacturing facilities and 80 distribution and sales centers.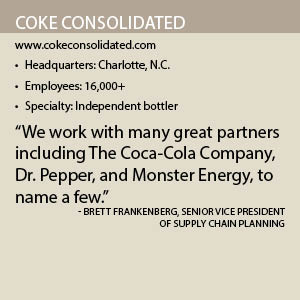 Seeing Growth
Coke Consolidated's significant growth in recent years can be attributed to its role in The Coca-Cola Company's refranchising efforts, says Brett Frankenberg, senior vice president of supply chain planning. He notes that since 2013, Coke Consolidated has more than doubled its employees to more than 16,000 (up from 6,500) and now serves 65 million consumers (up from 21 million).
Coke Consolidated's Louisville, Ky., expansion was part of those efforts. In 2015, the company purchased an outdated 305,000-square-foot facility and then broke ground and built a state-of-the-art sales and distribution center.
The $12 million facility boasts a better design for warehouse layout, more office space and a 100,000-square-foot make-ready center where Coke Consolidated's vending and fountain equipment is serviced and readied for delivery to the market. The facility handles the sales and distribution of Coca-Cola products in a 21-county area stretching from Kentucky to Indiana and sells close to 10mm physical cases.
Since 2013, Coke Consolidated has expanded its distribution territory in parts of Delaware, Kentucky, Illinois, Indiana, Maryland, North Carolina, Ohio, Pennsylvania, Tennessee, Virginia, West Virginia and the District of Columbia. It purchased manufacturing facilities in Indiana, Maryland, Ohio, Indiana, Tennessee, Arkansas and Virginia.
"We produce hundreds of products in our 13 plants and distribute many of them straight to the stores," Frankenberg says. "We work with many great partners including The Coca-Cola Company, Dr. Pepper, and Monster Energy, to name a few."
He adds that Coke Consolidated works with many great suppliers that provide the company with raw materials. "We also work with other logistics partners who move products to our distribution centers," Frankenberg says. "We can produce, deliver and distribute all under one roof, which allows us to control the service and maintain our high-quality shelf life standards."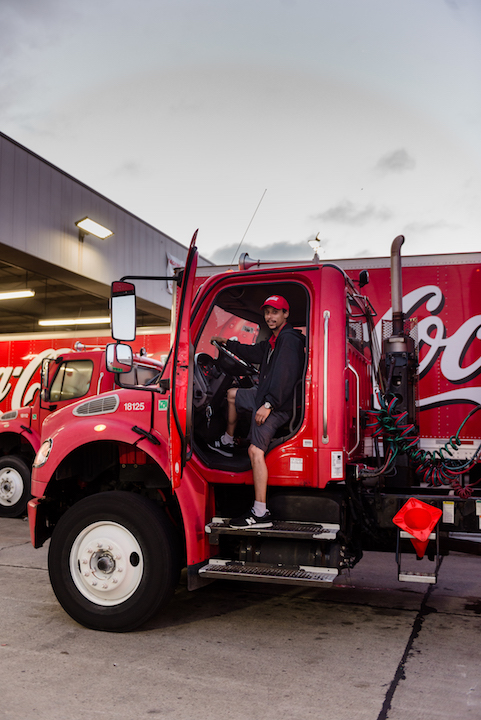 Minimizing Delay
When it comes to its supply chain, Coke Consolidated has a "high passion" for efficiency, service and quality, according to Frankenberg. That is why the company has implemented various technological innovations in its operations to help monitor everything from production to quality control.
"Our sales team uses iPads to work with customers to execute our joint commercial plans," Frankenberg says. "Our trucks are equipped with telematics, and we use advanced planning systems for supply chain planning to ensure we have the right inventories in the right locations."
He notes that Coke Consolidated's supply chain will continuously evolve in an effort to improve visibility to its operations, as well as the overall quality of its services. "We will continue to invest in capabilities that allow us to produce the beverages that consumers want today, and keep an eye on what they want tomorrow so we can meet their needs," Frankenberg says.
Despite ongoing improvement efforts, Frankenberg notes that Coke Consolidated's supply chain faces challenges every day. However, with its nimbleness, local approach and agility, the company has been able to meet these challenges – be it weather- or supplier-related – head on and overcome them.
He cites Hurricane Irma as an example. The strongest Atlantic basin hurricane ever recorded outside the Gulf of Mexico and the Caribbean Sea, Irma affected at least nine U.S. states, turning streets into rivers, ripping down power lines and cutting off coastal communities.
"Although our territory wasn't directly damaged, there was a huge demand for water in the Southeast," Frankenberg recalls. "We were seeing strong demand for the need to service areas where people displaced by the storm were fleeing to. So we saw a very large spike to maintain supply in areas that weren't actually impacted by the storm as they were drier and safer."
He notes that Coke Consolidated's adaptive and nimble supply chain played a key role in its success. "We activated more source points with bottling partners such as Coca-Cola North America, Coca-Cola Refreshments, Great Lakes Coca-Cola, Liberty Coca-Cola and Coca-Cola United to enact business continuity plans to provide as much capacity as we could to the impacted areas," Frankenberg says.
Adapting to Needs
Coca-Cola Consolidated not only constantly improves its supply chain to be more efficient and effective, but to also continue to adapt to consumer and customer needs. "That is a body of work we're currently undertaking," Frankenberg explains. "Not only do we want better visibility into our supply chain, we want better touch points with our customers at a more local level.
"As we realign our systems and processes, we are doing so with an eye towards supply chain digitalization," he continues. "So we want to be closer, more adaptive and have better clarity into consumer and customer demand."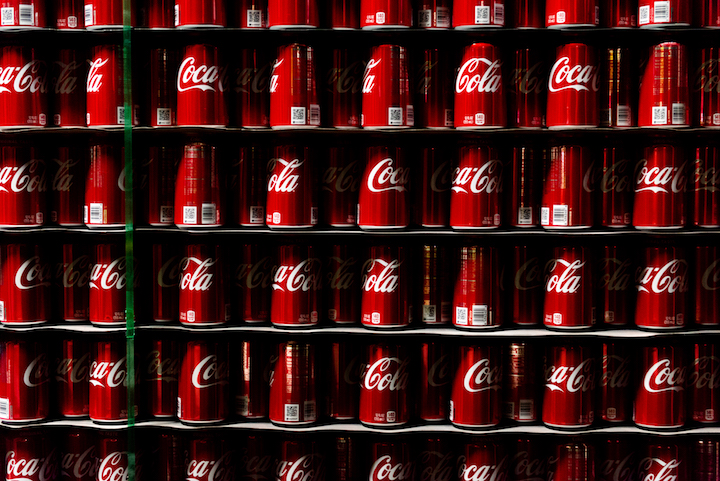 He adds that consumer preferences are increasingly segmented, and that CCBCC has found that even though the market is saturated with products consumers may have needs that aren't being met. "For example, they may not want a 12-ounce can or 20-ounce bottle," Frankenberg says. "They are reaching for their refreshment in different ways, utilizing the Internet more and creating 'new routes to me.'"
He adds that one of Coke Consolidated's latest commercial innovations resulted from a trip its executive team recently made to market benchmark with FEMSA Coca-Cola in Mexico. "While in Mexico City, the team saw that consumers were gravitating towards a smaller bottle," Frankenberg says. "It struck the team as a potential opportunity in the United States. CCBCC leadership saw consumer value in the small package and wondered if something could be executed in the United States."
Once the team returned, they tapped the supply chain team to help develop the new package, Frankenberg says. He adds that the company was able to – with help from Coca-Cola Southeastern Container – develop a 253 ML bottle, which is about eight-and-a-half ounces.
"We offer the 253 ML as single bottles in convenience stores in our territories and we also offer a future consumption 253 ML six-pack in the grocery channel," Frankenberg says. "It has been very successful for CCBCC and it is helping reintroduce the brand to many consumers that may not have had a Coke in a while. Additionally, the package is pleasing existing consumers in a new package category."
Frankenberg has been with Coke Consolidated for 23 years and notes that one of the things he is most proud of is the company's strong team and collaborative culture. "We have a very strong purpose statement which guides how we go to market, operate, who we are, and the culture of the organization we're going to provide," he says. "We're going to hold true to that purpose statement in how we compete, as well as how we treat each other, our customers, suppliers, employees and the environment.
"We are genuinely concerned with honoring God, serving others, pursuing excellence and growing profitably," he continues. "We're about doing it the right way. That is something we're very proud of at Consolidated because how we do what we do matters much more than what we do."
A New Wave
Coca-Cola Consolidated has come a long way from the humble beginnings of its 1902 founding by the current chairman's great-grandfather, J.B. Harrison. Charlotte Coca-Cola Bottling Co., the company's original name became Coca-Cola Bottling Company of Mid-Carolinas in 1972 and then adopted the company's current name, Coca-Cola Bottling Co. Consolidated, in 1973.
"These are historic and really unprecedented times to be a bottler in the U.S.," Frankenberg says. "We have some exciting opportunities that are coming from many different areas."
He cites the grocery segment as an example, noting that the industry is becoming disrupted with new players including Lidl, Amazon and Walmart's online presence. "They're challenging our service models and packaging, and everyone wants to get it right," he explains, adding that consumers' – especially millennials' – unique needs are also impacting the segment and its supply chain.
"The traditional grocers aren't lying down," Frankenberg notes. "They are talented, confident and fully capable to stand up to meet the challenges of the new competition and of our consumers. The consumers of today expect more service and offerings as will the consumers of tomorrow.
"We have so many fun challenges we're looking forward to conquering," he continues. "It's an exciting time to be in The Coca-Cola System. We know that there is a reward for those who meet those challenges, and we plan to be a part of the team that leads that success and supports our company to get there."
Ongoing Improvement
Coca-Cola Bottling Co. Consolidated provides its more than 16,000 employees with an array of training ranging from classroom sessions to on-the-job training and immersion in other parts of its business.
"This allows our teammates to learn other parts of our business," explains Brett Frankenberg, senior vice president of supply chain planning. "They learn how they operate and how it impacts the company as a whole. We also offer training for skills, including leadership, in our corporate office."
Additionally, Coke Consolidated recently built a state-of-the-art training center, a model store – with plans to build more – where its sales and merchandising team members are taught how to maintain the stores it serves.
"Our training center has a large convenience store layout," Frankenberg says. "Our managers basically walk through with new teammates and show them how to stock shelves and keep the stores up to our standards."
Environmental Stewardship
Coca-Cola Consolidated is proud to be a leader throughout The Coca-Cola System when it comes to environmental stewardship. Through water conservation, reduced emissions, program activation, and partnerships with environmental organizations, Coke Consolidated supports the safeguarding of the planet's natural resources for future generations, says Brett Frankenberg, vice president of supply chain planning.
"We operate some of the most water-efficient plants in the world, exceeding U.S. industry standards for water conservation," Frankenberg notes. "We not only minimize water used in our plants, but also recycle wastewater from our manufacturing processes while adhering to stringent quality standards. Our Charlotte, N.C., bottling plant has its own wastewater treatment facility that allows us to discharge water that is as clean as the water we purchase."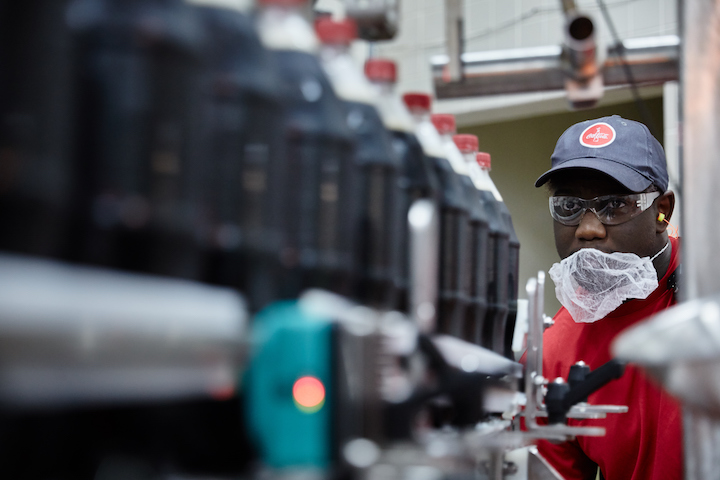 Coke Consolidated repurposes its 55-gallon syrup drums as recycle bins and rain barrels provided free of charge to partners and customers. The company layers sustainable practices into its operations, reducing water consumption by establishing best practices such as weekly system inspections to identify and repair leaks, using dry lubrication conveyor belts, and air-rinsers instead of water to rinse containers prior to filling. It also invests in sustainable packaging, including Plant Bottle® technology.
"One hundred percent of our packaging is recyclable," Frankenberg says. "Coke Consolidated has also developed various recycling programs that encourage consumers in our local markets to recycle via partnerships with city and county governments, local media and local retailers. These partnerships have resulted in measurable recycling rate increases throughout the region that we serve."
From the Heart
Coca-Cola Bottling Co. Consolidated aspires to have a purpose-driven organization led by servant leaders who are focused on the development on minds, bodies and spirit of its employees and partners.
By working together, Coke Consolidated believes it can serve, give back, care and change lives for the better, according to Brett Frankenberg, senior vice president of supply chain planning.
"Community stewardship is a part of who we are, and it's how we keep the people we serve in focus," Frankenberg says. "Coca-Cola Consolidated advocates, nurtures and empowers stewardship among all of our teammates, encouraging and supporting their participation in volunteer opportunities.
The company gives back to the consumers and communities in numerous ways including through donations, sponsorships, partnering with organizations like Habitat for Humanity and volunteer work.
"Through donations and the service of our teammates, we're proud to support local programs that meet these needs and ensure families receive the support they need," Frankenberg says. "Coca-Cola Consolidated sponsors numerous youth programs, local YMCAs, educational and recreational programs in many of our region's community centers, colleges and universities, along with scholarships.
"Coca-Cola Consolidated teams and individual team members are committed to making a difference everywhere," he continues. "That's why, year-round, Coca-Cola Consolidated teammates volunteer for blood drives, collection of Angel Tree gifts for needy children, Adopt-A-Highway cleanups and meal deliveries to the homeless."