Oracle Modern Supply Chain Experience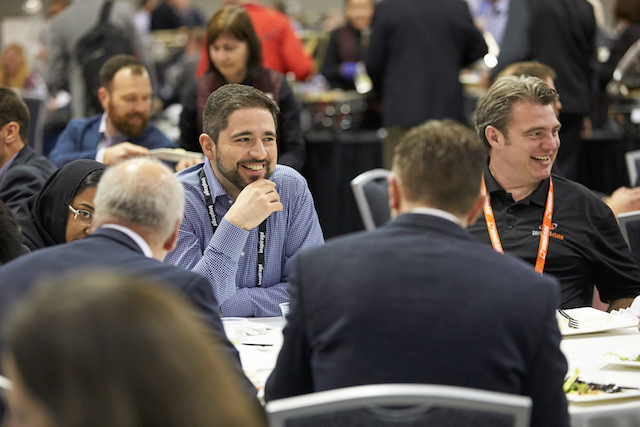 Oracle Modern Supply Chain Experience offers first-hand lessons on streamlining the digital supply chain.
Machine learning, artificial intelligence, the internet of things and blockchain – how will these emerging technologies change the way businesses manage their supply chains? With more than 2500 supply chain leaders and professionals expected to attend, Oracle Modern Supply Chain Experience offers attendees insights on how to put their business on the fast track towards the future of supply chain management. At the conference, participants will be able to listen to thought leaders in order to get a first glance at where the industry is heading and how to best be prepared for the changing marketplace.
The event will be held from Jan. 29-31 at the San Jose Convention Center in San Jose, Calif.
With increased buyer expectations, shorter product life-cycles and new regulations, the supply chain industry is undergoing dramatic changes. The conference covers all supply chain solutions including logistics and order management, manufacturing, maintenance, procurement, product lifecycle management, supply chain planning and end-to-end supply chain.
In order to get a deeper look into these topics, some of the sessions at the conference will cover themes such as the future of applied IoT, digital twin and digital thread, as well as chatbots and the adaptive, intelligent supply chain.
Participants will not only be able to sit in and listen to these insightful sessions but also hear first-hand from various customers on how a digital supply chain has helped streamline day-to-day logistics and has helped get products to market at an accelerated pace. With multiple customers from the retail, tech and manufacturing industries, attendees will be able to hear specific accounts of customers' "Journey to the Cloud" and best practices in the process. How has cloud technology benefited their bottom line? What ROI are they seeing?
Attendees will be able to hear from industry visionaries and thought leaders, including:
Jamie Clarke, CEO and renowned Everest adventurer, LiveOutThere.com
Richard Scheitler, CIO of The Wonderful Company
Stuart Whiting, senior vice president of logistics and network design at Schneider Electric
Mark Chapman, chief engineer at BLOODHOUND Project
Jeff Yamasaki, solution architect at Kaiser Permanente
Register now and save $100 off the current conference rate by using the code SCWThanks (case sensitive).