ProcureCon Indirect East 2018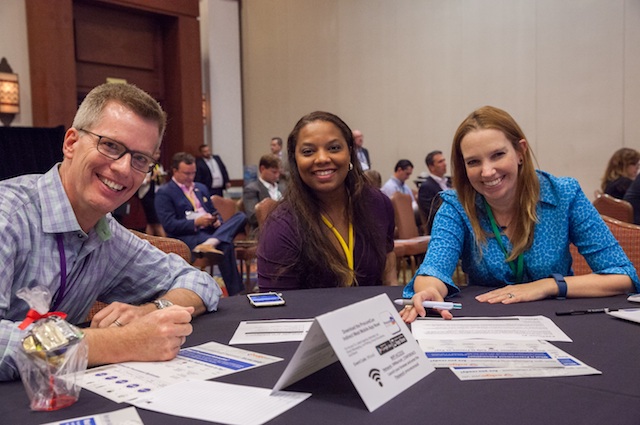 Approachable Leadership in the Face of Industry Disruption
By Chris Rand
In 2018, the rules of accountability are changing. Companies are placing new performance expectations upon marketing, IT and other teams, aligning them with profitability. Revenue is their new metric for success.
More than ever, these groups need procurement teams to administer best-practice solutions that will reduce costs, improve performance and incorporate external capabilities. Procurement teams need next-generation solutions to meet these changing demands.
For more than a decade, ProcureCon Indirect East has been the place to find them. ProcureCon Indirect East (PIE) has brought procurement professionals from all over the world the best insights into next-generation solutions. This February, the event will continue to shape procurement teams for the future.
The most successful leadership strategies in the industry emerge from this event. Last year, the conference broke ground by dedicating an entire day to Procurement in the Era of Disruption (PIE). Already a driving force at the time, artificial intelligence (AI), machine learning and predictive technologies are at the forefront of industry changes today.
In 2018, PIE continues to differentiate itself not only with its focus not on adapting to existing trends but on staying ahead of future ones. Event planners and speakers enhance this approach, providing subject matter suitable for teams of all sizes.
Finally, the event focuses on building relationships. An undervalued format at other events, breakout and networking sessions enable attendees to get exactly what they want from their peers. According to Melissa Burkland, director of indirect sourcing and procurement at Rodan + Fields, "ProcureCon is not just an event. It's my community of peers where I am challenged to think better, do better."
This year, the subject matter cuts into the very heart of the industry, where growing adoption of disruptive technologies is paired with a crowded, competitive marketplace that is filled with uncertainty.
Understanding Procurement in the Era of Disruption
In industry parlance, "disruption" is most commonly associated with technology. This year, the innovators at PIE will show attendees why it's really about leadership.
On day one, "Leading Your Team in an Era of Disruption" breaks down the political and economic aspects of the trend. Innovators will show how optimization and resource management are central to building leading-edge procurement teams. They'll offer insights on how to build trust in internal relationships and attract new talent as well.
Technology, of course, is a component of that leadership. Panels and presentations will focus on the benefits of machine learning in services procurement, strategies for early adoption, and leveraging Big Data for procurement operations.
Most of the important disruptive technologies to enter the procurement space will be discussed at the event. Here are some examples with early insights into their coverage:
• AI for full visibility, faster placement processes, and greater ROI reporting
• Machine Learning for considering millions of factors to quickly answer complicated contingent workforce and SOW questions
• Predictive Analytics for driving key metrics and external benchmarking
• Automation to outsource processing with use of macros, or analyze unstructured data
Historically, PIE makes new technology subjects accessible to teams unfamiliar to these technologies. The program will offer greater insights into how they can work for these organizations. Accessibility to these subjects is part of the open culture at PIE most professionals have come to respect ad enjoy.
Approachable Solutions for All Procurement Professionals
Procurement teams must come together to realize their common problems in the disruption era.
Just as marketing and IT teams can no longer rely on standard practices to achieve new performance goals, frustrated procurement teams are finding diminishing results from their tried and true practices, according to featured keynote speaker Walter Charles, CPO of Biogen.
This year, Charles offers a cross section of industries to see how the role of procurement is evolving and changing throughout 2018 and beyond. His keynote, approachable by all procurement professionals, discusses emerging cross-department trends like the fading independence of the CPO through collaboration with other members of the C-Suite.
The panel will also discuss changing business environments. Teams from enterprise companies and SMBs will benefit from his perspectives on changes in global and local markets.
A collegiate atmosphere, an approachable speaker faculty and opportunities for creating connections are some of the resources guests cite as key advantages of the conference. As Joanna Martinez, founder of Supply Chain Advisors puts it, "ProcureCon provides great exposure to new ideas and to the people who have implemented them."
What Procurement Means in 2018
The definition of procurement in 2018 will increasingly depend on the context in which CPOs and their teams find themselves – both in the market and in the organization. Across departments, team will break out of their silos to make strategic advances and meet tightening performance requirements.
How does procurement fit into this process? In a recent ProcureCon benchmarking report, Revenue Responsibility and the Evolving Role of External Procurement and Marketing Capabilities, the author writes of its evolving role: "If procurement departments are not in the right stage within the organization, it will be difficult to move in the right direction with their BPO objectives. It's critical that procurement and other internal teams engage in a formal assessment of their processes and spends in order to determine opportunities to improve how they operate in a greater corporate environment. Only then can companies take advantage of cost reductions, improved time to market, and increased ROI."
The Year of Shared Learning – What to Expect
ProcureCon Indirect East 2017 shed light on an industry at a crossroads. The event's latest evolution will not be one of winning companies dominating the industries strategic and technological future. The field is more inclusive – just like the event itself.
Just take a look at the welcoming statement on this year's agenda: "Regardless of your organizations' size or industry, you'll find a place in the ProcureCon community." Let the year of shared learning begin.
Chris Rand is a content manager and research analyst for WBR Insights, ProcureCon.