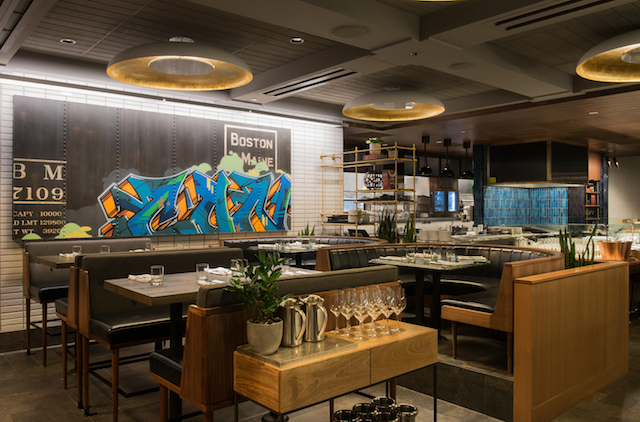 Earls Kitchen + Bar consolidates its vendors to more easily expand throughout the United States.
By Janice Hoppe-Spiers
In the restaurant industry, it's all about launching the right concept at the right time. Earls Kitchen + Bar did just that in summer 2014 when the popular Canadian casual-dining chain expanded further into the United States.
"Earls is definitely providing great-quality ingredients; funky, ever-changing cuisine in a casual atmosphere and in beautiful buildings," says Claudia Vorlaufer, vice president of procurement and logistics. "People want to go places that feel special, cool, funky and comfortable. Dress up or come in your jeans – any mood you are in we cater to you. Our expansion has been successful and I think it has been a matter of timing and the right evolution of the brand."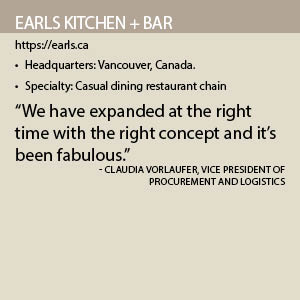 Founded more than 30 years ago by father-and-son team Leroy Earl and Stanley Earl Fuller, Earls Kitchen + Bar has grown into one of the most popular casual-dining chains in Canada with 56 locations from Vancouver to Toronto and 10 in the United States. Although the company has had locations in Denver for many years, Earls Kitchen + Bar recently began making more inroads into the United States, opening locations from coast to coast.
"Denver used to be seen as a good test market," Vorlaufer says. "Earls first venture into the United States wasn't a bad one, but it was not as promising as this time around. We have expanded at the right time with the right concept and it's been fabulous."
Earls Kitchen + Bar was founded on the principle that guests should be able to expect good food and a good time every time they walk through the door. "We are basically two companies right now – a legacy brand in western Canada and a new, exciting and emerging brand in eastern Canada and the United States," Vorlaufer says. "It's been quite the journey to evolve the legacy and keep the brand consistent."
High Maintenance
Earls Kitchen + Bar had to make an effective supply chain one of its top priorities when it expanded in 2014 into Miami. Before, the company's supply chain combined procurement and logistics into a single team, which focused on one aspect at the expense of the other.
"I have overseen the supply chain since 2004 and it was a small team, but we were only Canada and had two stores in the United States," Vorlaufer remembers. "Every time we brought in a new market I found that my purchasers were spending more time on the logistics versus finding the best product for the best value proposition. That's why we did the split."
To ensure that both sides of the equation received the proper amount of attention, Vorlaufer and the company split the departments into separate procurement and logistics teams. The procurement team of four buyers concentrates on working with the culinary teams to ensure each location has the same high level of quality ingredients. The three-person logistics team focuses on making sure those ingredients reach the restaurant in a timely fashion while one team member focuses on compliance and price auditing.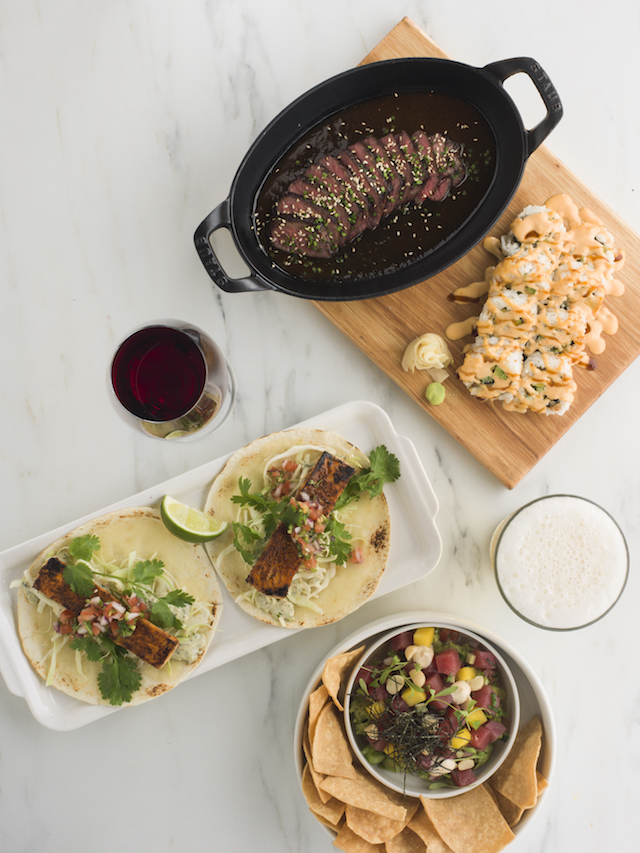 "If we open a new location in British Columbia it's a supply chain non-event because the supply chain is well set up here and all our team has to do is increase volumes and bring in new product," Vorlaufer explains. "In the U.S., every time we go into a new market, especially on the East Coast, we were not able to use the same supply chain.
"Our menu is largely fresh ingredients – fresh steaks, chicken, salmon and other components," she continues. "We know we are high maintenance and we aren't going to apologize for it. We use sophisticated and unusual ingredients and we told our new partners that if they can't cater to our weird and wonderful ingredients then we are no better off with them than what we have now. We just moved into a new relationship with US Foods in October."
Vendor Focus
Earls Kitchen + Bar prides itself on the continuity of the brand. Although it makes the supply chain more challenging, the company wants a guest to order the same dish in Denver, Miami and Calgary, Alberta, and have the same experience every time.
"What that did was require us to start from scratch in terms of sourcing items and all the fresh players would show up with their seafood, produce, chicken and beef, but what we found was an inefficient supply chain model," Vorlaufer admits. "The stores loved it because they had all the fresh suppliers right in their backyard and could pick up the phone if they under-ordered and could get something the same day. In terms of economies of scale and consistency, it was a nightmare."
Earls Kitchen + Bar's vendor RFP focused on streamlining its supply chain and consolidating suppliers. Working with multiple regional vendors throughout the country did not allow the company to gain supply chain efficiencies and cost transparency. "We had no line of sight," Vorlaufer admits. "We didn't know if we were being charged the right price unless we requested a paper invoice, which is not efficient when we are trying to plan for food cost across the United States."
By consolidating vendors, Earls Kitchen + Bar looks to increase efficiency by partnering with vendors who can support it in more markets, bring consistency across the supply chain and give it a line of sight in terms of data. "Data is power in this day and age," Vorlaufer adds.
Most of its locations in the United States are operating with the new supply chain except for Bellevue, Wash., because the company has a supply chain set up on the West Coast that still offers the best current solution. Prudential Center in Boston opened in mid September with one distributor before the supply chain conversion took place in October. "It would have been a huge challenge to change the entire supply chain a month after opening, so that happened at the end of February," Vorlaufer notes.
Ultimately, Earls Kitchen + Bar looks to have a one-stop shop for its needs. Most markets have a specialty produce house, but it is the same vendor partner in more markets now. US Foods is handling all the grocery and beef its locations require. The company is still using regional chicken vendors because it has been unable to secure one to supply fresh poultry to multiple markets. "We are now a three-and-a-half-stop shop versus the eight stops we were," Vorlaufer laughingly says.
By consolidating its vendors, Earls Kitchen + Bar is now in the digital age and its supply chain can better manage food cost. Chefs are spending less time ordering and receiving, and the supply chain is using the same players, so there is less time sourcing and figuring out the logistics.
Expanding Strategically
Moving forward, Earls Kitchen + Bar plans to open more locations in existing markets while looking for AAA locations in new markets. "We don't want density for the sake of density," Vorlaufer notes. "We want to be in the best markets. Our plan is still expansion and that's based on the right locations."
One of Earls Kitchen + Bar's original locations, Earls Tin Palace in British Columbia, will be relocated this year into a "brand new beautifully built location that fits the Earls brand," Vorlaufer says. "We will be renovating, knocking down or moving our older locations to bring together one cohesive brand."