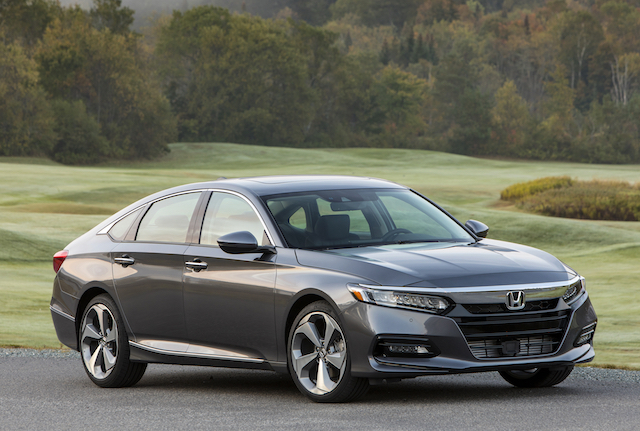 Honda of America wants its supply chain practices to be ahead of the automotive manufacturing pack.
By Jim Harris
For more than 20 years, Honda trailed much of the automotive industry when it came to its supply chain practices. For example, the operation was one of the last OEMs to partner with a third-party logistics (3PL) provider, which it did in 2006, Associate Chief Advisor Dana McBrien says.
Today, the operation is leading the industry in some supply chain and transportation practices such as the use of compressed natural gas (CNG) tractors. Honda partnered in a CNG fueling site located on its main manufacturing campus in Marysville, Ohio, and continues to use the tractors in an effort to be a better corporate citizen.
"We wanted to not just catch up, but blow by the competition and do things better," McBrien says. "We're committed to being innovators in the automotive world and want to have people watching us from behind for a while.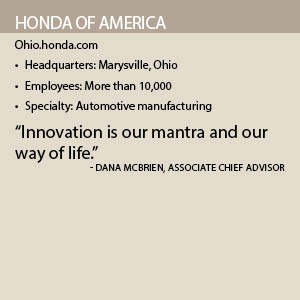 "When you're a high-energy company that thrives on innovation, it is frustrating to be behind the curve," he adds. "Innovation is our mantra and our way of life."
Honda North America uses several technology platforms in its operations, including an electronic data interchange platform and logistics engineering tools that 3PL CEVA Logistics introduced to the company 12 years ago. CEVA Logistics also implemented a transportation management system that allows the operation to better track loads.
"CEVA Logistics brought engineering tools into play that help us optimize our deliveries and manage our cross-dock operations to lower our overall transportation spend," McBrien says. "Using a 3PL is helping us push engineering upstream to ensure we are making the right decisions regarding our packaging, delivery locations and line side delivery flows. Those still are somewhat pre-set siloed functions that we are now trying to bring into concert."
CEVA Logistics is one of several partners to Honda of America's supply chain operations. The organization also works closely with carriers and consolidation operations across the country. "We view these relationships as partnerships, and the carriers and 3PLs we work with say that is what sets us apart," he adds. "We are validated by the feedback we receive from service providers; having partnerships with them makes it easier for them to work with us and makes them more willing to share ideas with us."
A National Footprint
Honda of America was established in 1979 when it began motorcycle production in America. It began U.S. auto production in 1982 on its flagship model, the Accord.
Today, the 4.2 million-square-foot Marysville plant employs 4,000 associates and produces 440,000 Accord sedan, Acura ILX and Acura TLX models annually.
In 1985, Honda of America opened a 2.6-million-square-foot engine plant in Anna, Ohio, which produces more than one million four-cylinder, V-6 and turbo engines for Honda automotive plants throughout North America.
Honda of America also includes a 2.8-million-square-foot plant in East Liberty, Ohio, which employs 2,300 associates and manufactures 240,000 vehicles annually. The plant is the sole production source for the Acura RDX and MDX SUV worldwide, and also produces the Honda CR-V. In addition, the Performance Manufacturing Center in Marysville, Ohio, is the sole production source for the Acura NSX supercar.
The Ohio operation is just one of Honda Motor Co.'s North American manufacturing arms. Honda's other U.S.-based manufacturing operations are automotive manufacturing facilities in Lincoln, Ala., and Greensburg, Ind.; a power equipment manufacturing plant in Swepsonville, N.C.; an off-road vehicle manufacturing facility in Timmonsville, S.C.; a transmission manufacturing facility in Russells Point, Ohio; and a transmission facility in Tallapoosa, Ga. Honda also expanded its operation in the last decade to include a facility for the manufacture and service of aircraft engines in Burlington, N.C. and the manufacture of the HondaJet in Greensboro, N.C. The company also operates plants in Canada and Mexico.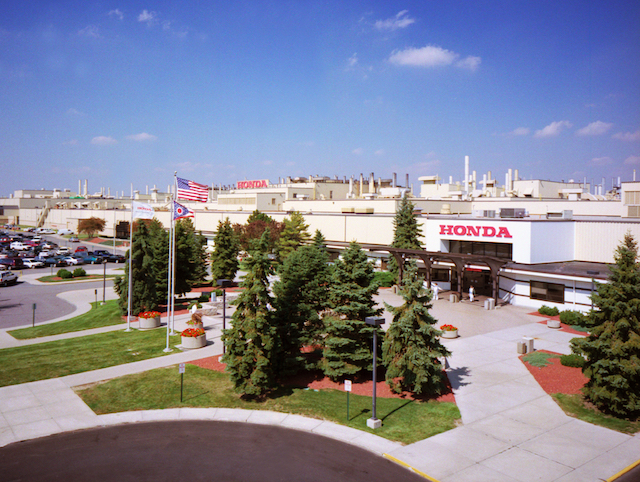 Shifting Needs
Honda of America maintains a high level of flexibility in its manufacturing and supply chain operations. "I think what helps set us apart in terms of automotive manufacturers in the United States is that we are still a relatively young company," McBrien says. "Because of that, we're fairly agile and aggressive in terms of gaining input from our associates and being innovative."
Last year, Honda relocated production of the Acura MDX luxury crossover vehicle to the East Liberty plant from the Lincoln, Ala., manufacturing facility. This opened capacity within the Alabama facility to produce Honda Odyssey vans, Pilot sport utility vehicles and Ridgeline pickup trucks.
This year, the Marysville facility will begin production on the Honda CR-V, opening capacity in the East Liberty plant.
"The market has shifted from sedans to light trucks, and you want to be able to shift with it," Supply Chain Department Manager Bill Little says. "As a company, we have always tried to balance production efficiency with market needs."
Shifting vehicle production from one Honda plant to another necessitated the creation of a new cross-stock facility near Nashville. The facility handles part deliveries from suppliers in the South to the Ohio plant. "Since there is flexibility in the way we move production of our models around, there has to also be flexibility in how we move around parts for those models," Logistics Department Manager Kevin Wade notes.
Torch Bearers
Honda of America continues to seek ways to improve its supply chain operations to meet the needs of today's market. This includes better synching of its incoming material management processes with outgoing orders. "Supply chain, as a function, used to be seen by organizations as a cost center, but now it's viewed as a strategic operation that helps meet internal demands to our customers efficiently," McBrien says.
The operation encourages input from all levels of the organization on ways it can improve. "Honda's core philosophy is to 'carry your own torch with your own hand,'" Little says. "For us, this can mean two things. One, that just because every other automaker does something doesn't mean we will do the same thing; and second, having each plant carry their own torch means our people are trying new and innovative things."