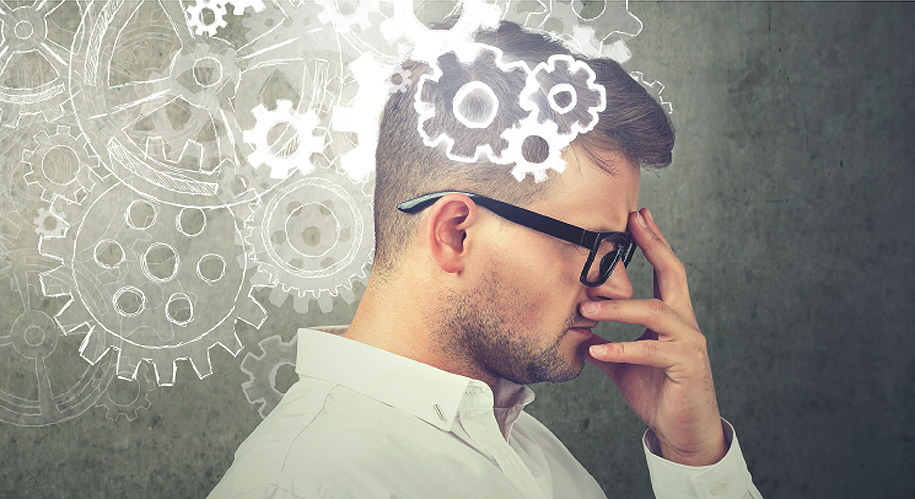 Lean is a way of thinking (thanks to Jim Womack and Dan Jones) that establishes the basis of the overall vision and direction of all organizations, big and small – countries included. The thrust of the thinking is to provide 'value' to the customer/client. That means delivering your product or service, at the right time, for a reasonable price and with the highest quality, while building a system that can flex with changing demands from your customer(s).
The pandemic is one of the more extreme – and unprecedented – examples of the vital importance of being able to react to changes in demand, and to supply your clients with the product/service they require or need. The virus crisis is far from over, but I think we can assume that some countries have handled the challenge better than others. Once Covid-19 is beaten, it will be interesting to re-examine the countries who handled it well, and those that stumbled. It will be one of those most important 'lessons learned' experiences.
But we can take a snapshot or do a preliminary analysis, now, based on the knowledge and results to date. For this, I suggest we limit our thoughts to the current situation in the industrialized countries that we read about daily. Well aware, of course, that we are limited for the most part, to media reports for most of our information.
On the surface, it appears some countries understood the critical importance of having a supply chain that can could provide vaccines at the speed, cost and quality needed by their citizens, while other countries did not.
One of the elements of Lean is to have your suppliers close to the customer, in order to deliver on time and meet ever-changing demands. Many countries decided early on that the best way to accomplish this was to have production facilities of the products needed close to their customers within their own countries. Others decided to ignore their own capabilities and rather rely on remote foreign sources in the supply chain.
The countries with suppliers close to their customers seem to have found it much easier to react to demand in a timely fashion, as well as to control quality and keep a steady flow of products. This closer proximity allows for more effective transportation planning and distribution, along the entire end-to-end process. Lean is all about process flow; with transportation and delivery being challenges, plus the complexity and reliance on foreign entities, adds to the challenge of control over deliveries and can plague the supply chain with disruptions. The final customer then "sees" other entities being serviced faster, and lose confidence in their own countries' abilities at all levels.
The countries who chose to look outside their borders for supply have found themselves scrambling for product. The result has been generally reactive, rather than proactive. They have spent much of their time trying to find ways to overcome their inconsistent or lack of stable supply. The delay in establishing a strong relationship with local suppliers means they were likely unable to influence suppliers at the level required. This scenario can result in paying more for the product and increased wasteful activity, in order to get moved up on the supply priority list. Plus, with no guarantees of reliable supply and likely weak relationships, they may attempt to set up multiple contracts, in order to hedge the probability of receiving supplies. This decision to go far and wide ends up being costlier and more time consuming, which of course severely limits their ability to provide the product and service to their clients when they need it.
Quality
Another element of Lean is quality. It is much more difficult to monitor quality when you have several layers of authorization and inspection. Furthermore, complex layers of communication and bureaucracy gets exaggerated between the supplier and customer, which are disconnected by borders, culture and varying priorities.
Many countries have directly supported their local suppliers with financial assistance, along with resources for research and development of product. Other countries could only watch the development and had minimal, if any, control over the quality and production of the product. When foreign suppliers are successful in developing a vaccine, the outside country must then reanalyze and approve, all the testing data from the supplier, which results in still more delays.
Lean and ability to jump start the economy
Once the pandemic is over, it will be interesting to see which countries have the ability to return to normal and thrive post-pandemic.
Returning to normal, and building, is the ultimate desire of everyone. Some of the ability to bounce back and return to normal will be influenced by how quickly and smoothly, the needs of the citizens were handled and resolved. Bounce back considerations might include the amount of debt incurred, the length of time the country was shut down, which sectors were impacted and ultimately, the confidence people have in the leadership.
True success in any organization or business when faced with challenges, or a crisis in this case, relies heavily on leadership. Leadership must have their sights on those they serve and making decisions that enhance the value to their customers.
Time will tell, but countries who used the thinking and direction of lean, should be in a much better position to recover faster, and be prepared for the next crisis or change. They would have focused – and continue to focus – on setting up and improving processes that will drive value to their citizens, their customer. There likely will be some countries asking themselves – did we make the right decisions as the pandemic unfolded? Did we provide the product needed at the right cost, quality and in a timely manner from our supply chains? If they are objective about their findings and they incorporate the necessary improvements to the end-to-end process, they will be better prepared for the next pandemic.
Larry D. Coté is President and Founder of Lean Advisors, Inc.
Lean Advisors is a Lean Training and Consulting firm that provides experienced senior lean consultants to deliver unique programs to organizations across North America. Lean Advisors Training and Consulting workshops provide a wealth of knowledge and practical hands-on experience to its clients, which results in helping them to transform their organizations with lean thinking and process improvement. Lean Advisors are pioneers in the application of Lean beyond its manufacturing origins.
www.leanadvisors.com