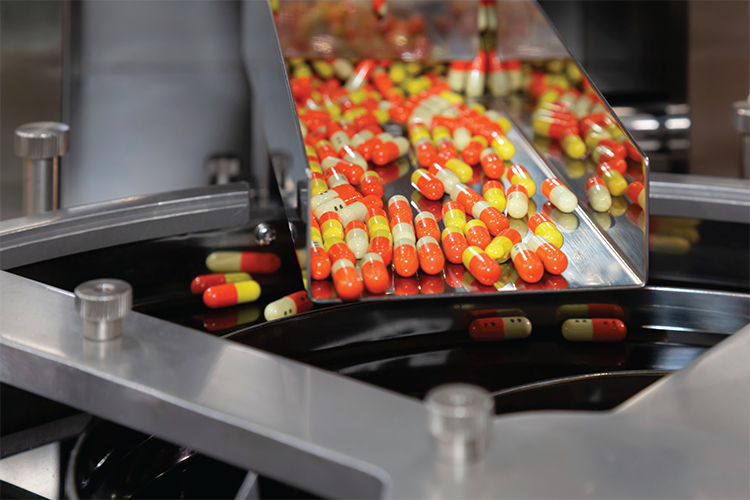 A steady supply
Global chemicals distributor Aceto is following up on two unprecedented years of success with a series of business acquisitions, as it eyes-up a future in manufacturing
Aceto is more than a distributor. Formed in 1947, the company celebrates 75 years of operation in 2022 – a period during which it has undergone a dramatic transformation, shifting from its initial focus exclusively within North America to become a self-described 'virtual manufacturer', providing value-added services to an ever-expanding customer base across the globe. Today, the company distributes chemicals for a series of applications across industries including pharmaceuticals, specialty chemicals, cosmetics, agriculture and nutrition.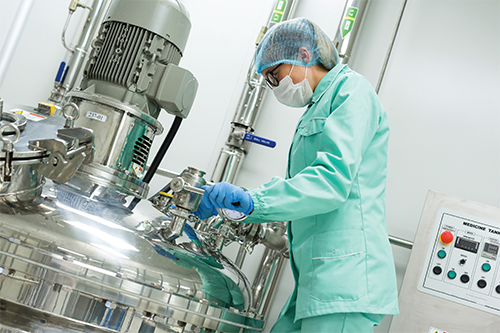 In 2019, Aceto joined a portfolio of more than 15 companies following its purchase by New Mountain Capital, a $40bn New York-based private equity firm. It was a watershed moment. Since then, Aceto has embarked upon a new mission: to expand its manufacturing footprint worldwide. "Our five-year vision is to have 50 percent of our business in distribution, and the other 50 percent in manufacturing," confirms Varun Vijay Rao, Aceto's Chief Procurement Officer. "While we already consider ourselves a value-added distributor, the general perception of distribution is that we're just moving product from one place to another, so what value are we adding other than logistics? That's an incorrect perception, but it's the perception out there.
"As a manufacturer, we'll be more impactful," Varun insists. "We'll get to work on products with the biggest players in the market, including the biggest names in the Pharma world, working directly with the chemicals that are transforming our health and lives for the better. Added to that, it'll give us improved quality and capacity control, because we'll no longer be reliant upon third parties, and with that comes improved margins – especially important for the competitive environment in which we live."
The company has already made a rapid start, confirming a total of seven new business acquisitions within the last 18 months. "So far, all of those acquisitions are in the pharmaceuticals space, and all have manufacturing capabilities to a certain extent," Varun says. "They're located in the UK, US, Europe and beyond, and each one represents a unique value proposition. For instance, Finar Chemicals is a rapidly-growing life sciences company based in India. They produce a number of laboratory chemicals and food additives, and even have a burgeoning business in aquaculture. Their addition gives us fresh product diversity, along with in-house GMP manufacturing capabilities that we didn't have previously.
"Finar is also a company that has designed, developed and improved its processes over time, so the relationship is very much a two-way street," Varun continues. "We provide Finar with access to the global market by taking their product portfolio and selling it to our customers in Europe and North America with whom we have an outstanding relationship. For Finar, it's an immediate growth opportunity. On the other hand, we're learning from Finar's expertise, applying their methods across Aceto as a whole. It's a true marriage of sorts."
For the present, distribution remains the primary focus of Aceto's day-to-day activities. To that end, the company took the decision in 2019 to appoint Varun as its Chief Procurement Officer, with the task of consolidating its extensive supply base. "Prior to that, there was no standard way of conducting procurement," Varun explains. "In some countries those functions were handled by the sales team, in others it would be account managers or customer service reps. Therefore, when you asked someone, 'Is this a good supplier?', there were no metrics- or KPI-based methods of rating suppliers. It was subjective. Following my appointment, one of my first moves was to set an organization in place globally to drive standardization and help centralize the company's procurement functions."
Thanks to Varun's work, Aceto has developed a finer understanding of the relative strengths and merits of the companies within its supply chain. "For the past year or so, we've had a scorecard for each of our suppliers," Varun confirms. "No matter what industry you're in, cost, quality and delivery will be the top three metrics of assessment. In addition to that, we consider innovation – are they willing to invest in new product development, to help us satisfy new requests from our customers? Alternatively, how sustainable are they? Are they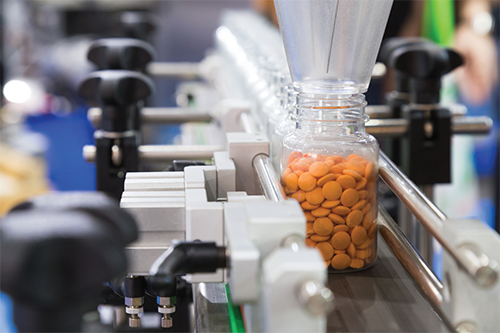 environmentally conscious? Do they use the right kind of labor? It's a very rigorous approach, and it doesn't matter whether the supplier is in Thailand, China or the US – we can make direct comparisons using fixed criteria.
"Ask us the same question today, 'Is this a good supplier?', and I can go to our database and say – yes, they're excellent, they have a rating of 92, which puts them in the Gold level," Varun adds. "A shining example of that is one of our strategic partners based in Mumbai, India. They're a key supplier for us, so much so that we don't call them a supplier – they're a partner. Just last year, they supplied us with a critical solvent that goes into the Covid-19 vaccine, and we recently signed an exclusive distribution agreement with them to be the sole distributor of one of their product lines in North America and Europe. They're a strong and supportive partner, providing us with high-quality ingredients and on-time delivery, at an acceptable cost."
With mention of Covid-19, the question is raised as to how well Aceto fared amid the turbulence of the pandemic. The answer, it turns out, is very well indeed. "From our employees' perspective, we've seen the efficiency improvements made possible by flexible working, especially for our teams in China and India, where travel to and from work can be as much as two or three hours," Varun reflects. "Similarly, on a business front, the past two years have actually been better than any others in Aceto's history. One of the biggest-selling product lines in 2020, and through to 2021, were immunity supplements. As people flocked to protect themselves against Covid-19, items like Zinc were flying off the shelves. At Aceto, we supply some of the chemicals that go into those supplements, so naturally our business saw a significant boost."
As the world emerges from the shadow of Covid-19, Aceto is conscious that certain issues are yet to be resolved. "From a procurement perspective, 2022 continues to be defined by stressed supply chains," Varun tells us. "When I ordered something online two years ago, I'd have it the next day, or in a week. Do the same today, and the shortest time quoted is usually two or three months, which is absurd. Our industry is no different. At Aceto, 70 percent of our spend is in China and India, two countries that have invested heavily over the last 15 years to develop high-quality, low-cost chemicals. But those products aren't sold in China or India – they're sold in Europe and North America. To achieve that, we're reliant upon our supply chain."
But amid the chaos, the company isn't standing still. "What we've done successfully in the last year, and what we continue to do, is work more closely with our customers in order to do a better job of forecasting demand as accurately as possible," Varun says. "We have a network of warehouses in Europe and North America, and we're investing more into inventory to ensure that we can deliver our products in the shortest time possible. Especially in the pharmaceuticals industry, you can't really wait – once you've manufactured a drug, it needs to reach the market, because these are products that save lives. Thankfully, in 12-to-18 months we expect most of the stress to taper off, and then everything should return to some level of normalcy."
On the whole, Varun believes Aceto is in prime position to kick on from its recent success. "Our order books are looking strong, and we continue to see our strategic decisions come to fruition," he concludes. "We're an ambitious and fast-growing company, looking to surpass $1bn in revenue five years from now, or earlier if possible. Until that point, our approach to acquisitions won't change. We'll continue to identify companies that make sense for our business, and which satisfy the criteria we've set out."
Aceto
www.aceto.com
Services: Value-added global chemicals distribution