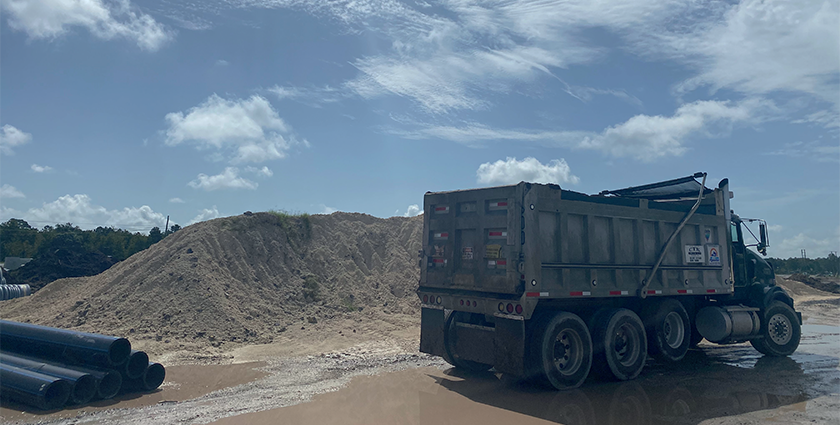 Industrial trucking at its best
As the largest truck brokerage in Florida, The Allied Trucking Group continues to set itself apart with unparalleled customer service and complete driver care
Since 1984, Allied Trucking has grown into Florida's leading trucking and haulage expert. Working closely with a variety of business enterprises across the industrial and construction sectors, the group provides a capable pair of hands for projects of any size. As it continues to expand its presence throughout the US, Allied Trucking remains focused on safety, service, and innovation.
"The Allied Trucking family of companies began 38 years ago, in Miami, Florida," begins Raul Smith, Chief Revenue Officer. "Ever since then, it has had the privilege to reach the largest footprint of any dump truck brokerage in the state. We have organically expanded to neighboring cities, and made a stamp in each market, meaning that we are now able to provide service just about anywhere, from Miami all the way up to Jacksonville.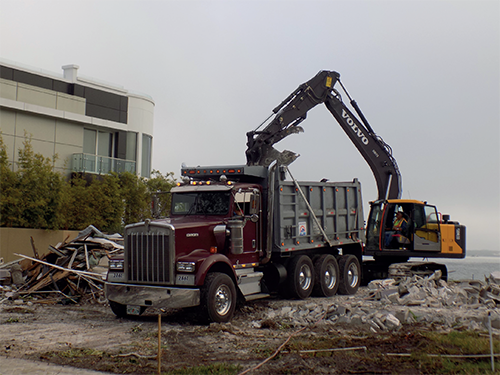 "Most recently, we have taken charge of the risk side of our operations by creating a captive insurance company and developing a compliance software called TruckerPortal.com."
Providing in-house insurance for all its drivers has been a major step forward for Allied Trucking, as Alejandro Cusco, Vice President of Operations and Finance, goes on to explain: "In 2014, we were paying up to $4480 per truck for a $1 million insurance policy with no deductibles. Today, that same policy costs north of $20,000 in most cases. As rates were climbing, and we felt that it was only going to continue getting worse, so we decided to create Allied Trucking's captive insurance company. With the insurance program coupled with the software, we were able to streamline a lot of the paperwork that had been causing problems for truckers. As a result, our insurance rates are much more viable now.
"TruckerPortal.com is a document management software designed to help our drivers, who get it for free," he continues. "It manages the needed regulatory documents, which range from certifications to accreditations and proofs of registration, and is entirely digital, so drivers are never truly without the credentials they need.
"We offer the use of the portal at an incredibly low rate, less than a dollar a day, which means it's affordable for all drivers," Alejandro explains. "It's a useful tool to have because it keeps everything up-to-date and easily accessible in stressful situations. It also has a reminder system that allows everyone to be notified 60 and 30 days before the expiration of any document."
The development of sophisticated insurance infrastructures has also helped Allied Trucking mitigate some of these unprecedented circumstances, such as those caused by the Covid-19 pandemic.
"There was a lot of uncertainty regarding the industry and Covid-19," Raul notes. "At first, trucking and construction were allowed to continue because they consist of outside activities. That went on for a while, and then we were told we had to shut down. It wasn't until CISA deemed the logistics sector to be 'critical infrastructure' that we were able to start operating again.
"Because we do work for dams like Lake Okeechobee and electrical plants like Turkey Point, it was clear that these industries needed to continue," he points out. "The lessons we learned during the pandemic were more about resilience than anything else. At first, we were worried the economy would tank, and that no one would come back to the office. But after sitting down with our staff and listening to their concerns, we were able to put measures in place to protect them and the business.
"Sooner rather than later, we implemented measures that allowed our operation to work remotely, and to our surprise, everything kept right on rolling," he reflects. "Shortly thereafter, we found ourselves in a situation where construction exploded overnight. Since then, there have not been enough trucks or drivers to satisfy the demand.
"The success we've experienced since the pandemic showed us the importance of resilience over anything else. By putting our people and their needs first, we made sure that everyone was comfortable to work under the circumstances, and that in turn made the business stronger."
Industry-wide disruptions to supply-chain also posed a challenge to Allied Trucking. Thanks to its resilient model and loyal customer base, the company has managed to thrive in the face of adversity.
"Supply volatility was a considerable challenge for us to overcome," Raul states. "There has been a shortage of drivers, spikes in everything from the cost of labor to gas and diesel, and a shortage of construction materials coupled with inflation. We have had to communicate very effectively with our customers to work through these difficulties. Gratefully, they have all been willing to cooperate with us to make it happen.
"We are still blessed to be in an environment where the demand far outpaces the supply, and given all the difficulties we have faced coming out of the pandemic, we are thankful that our customers have been graceful concerning the price volatility surrounding everything," he affirms.
Despite these challenging circumstances, Allied Trucking has continued to expand. Since 2018, the company has been establishing itself in Jacksonville, Florida – as key Operations Manager, Sebastian Coll, details: "We have experienced steady organic growth in Jacksonville, with about 25 trucks running on a regular basis. That being said, it's a great area to have a presence in, and there are plenty of opportunities to develop as big infrastructure projects are coming soon."
"We broker a moderately sized fleet in Jacksonville, and with that, I am capable of consistently performing services for our customers," says Luis Barranco, a Vice President of Sales for the Allied Trucking group. "It's about always looking for the best solution, working organically, and producing results. With that we will continue to expand our presence."
The company has also seen major growth in other areas, including increased vehicle capacity and more flexible working conditions for drivers. "We have also expanded in other ways to be able to better serve our current markets," Raul explains. "We have partnered with a series of companies to get materials where they are scarce and expand the type of trucking that we can potentially offer.
"Furthermore, we have rolled out a couple of plans that allow our drivers more flexibility. Through our commercial partners, we can now help the truckers finance maintenance to their vehicles and purchase parts at discounted rates.
"Ideally, we would like to keep expanding geographically as well. This has proven difficult because of the localized nature of our business, nonetheless, we think that we will be able to continue to expand and bring our services to other states in the next few years with the help of new technology."
These successes would not have been possible without Allied Trucking's incredible team of drivers, and the measures the company takes to ensure their wellbeing. "We help our truckers look after their vehicles by paying competitive rates of up to $5,000 a week, extending loans through our commercial partners whenever necessary, and creating a trusted network of suppliers that they can work with," Raul asserts.
"Our people are everything," he goes on. "We have a team-based approach that allows camaraderie and good relationships, and we always try to be there for our employees. The company offers a competitive benefits package that is not common in the industry, and most importantly, we offer a lot of vacation time, meaning our people have the benefit of being able to tend to the needs of their families.
"We are aware that our employees are what keeps us going. They are us! We choose to call ourselves a family of companies as opposed to a group because that's what we are. A family. We work hard together, and, when we can, we play hard together too."
Operating as a family unit will no doubt ensure the continued success of Allied Trucking, as it takes on the ever-changing world of transport and logistics. "We are incredibly busy right now," Alejandro comments. "The trucking industry is changing rapidly; we went from four or five years ago, when drivers didn't even have cameras in their trucks, to beginning the development of a fully comprehensive tracking system for each vehicle. Technology and data are becoming a huge part of what we do, and so I am definitely focused on that for now.
"We are also doing some huge projects in Tampa, and up and down the I95, which is one of the biggest interstate highways in the US," he reveals. "It goes all the way from Miami to Canada, and our drivers are covering a good portion of that work in Florida, which puts into context the scale of what we are doing here."
These exciting developments set the stage for considerable growth over the next few years, as Raul observes: "We think that the industry is ripe for innovation, so we will continue to try and push in this direction, to see how far we can take it. There are lots of areas that we are looking into, including systems that would provide drivers with daily payment, increase operational oversight, and introduce load tracking. These systems generate a significant amount of data that we could then use to bring insights to our customers and truckers, preventing accidents and increasing efficiency."
With optimized operations, dedicated drivers, and cutting-edge technology, Allied Trucking promises to prosper for decades to come. "We have been doing this for over 35 years, and in that time, we have learned how to navigate the ups and downs of the economy," Sebastian concludes. "We feel confident that we are going to out-perform ourselves time and again in the coming years."
Allied Trucking
www.AlliedTK.com
Services: Hauling, demolition, and contaminated material removal