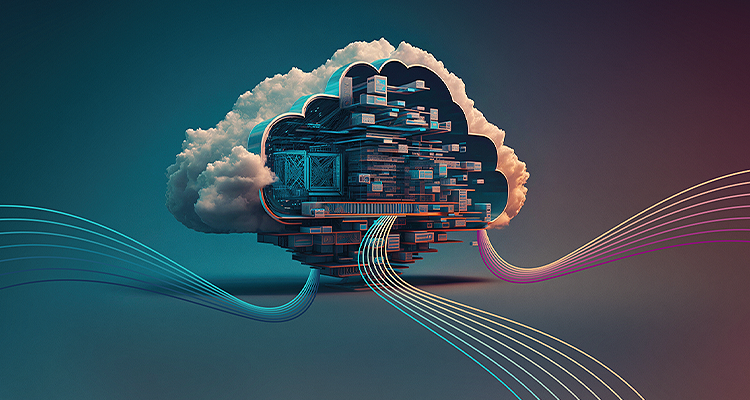 As Founder and CEO of 7bridges, Philip Ashton is striving to make supply chains smarter
Fairly early on at university, Philip Ashton developed an interest in machine learning technology. "I went on to work at Oliver Wyman, an international management consulting firm that operates in a number of industries. Much of what they do is data-driven, in that data is used to drive software, processes and strategy. I worked in a range of industries and without fail, an element of the supply chain was inextricably linked with data. Following Oliver Wyman's acquisition of World Courier, I moved across to that arm of the business and got more directly involved in supply chain and logistics," Phil begins.
"I was given free rein to deep dive into data-driven processes, and my findings were pretty surprising. I was looking at top-end companies right through to one-man bands, and the thread of commonality was a collective struggle with trying to make the various disjointed components of a supply chain work together in a sensible way. The underlying reason in every case was insufficient data and the inability to use it in a cohesive manner.
"I started looking closely at World Courier but quickly realized there would be a conflict of interest. As a Third-Party Logistics (3PL) provider itself, with its own capacity to fulfil, findings may not have necessarily been aligned with the needs of its customers. As a result, it felt more appropriate for me to go it alone and test the environment from an unbiased position; the idea being to research the sector, report back to logistics suppliers, and find solutions that enable coherent data-driven processes."
That was the starting point for 7bridges. Along with Matei Beremski, Phil founded 7bridges to create powerful change through supply chains and software.
He continues: "We went out and found a few lighthouse customers to prove that this was an industry-wide issue, and as a result, we saw the same pattern repeated everywhere. From high fashion to electronic parts distribution, and manufacturing through to drug distribution, the story was much the same.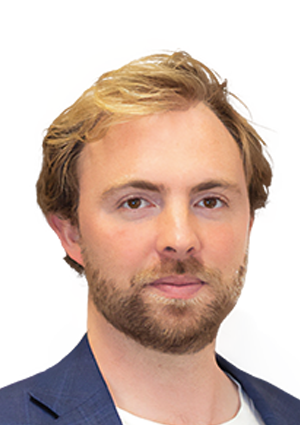 Scalability and connection
"Before 7bridges came into being, there was very limited ability to interact with a logistics service provider of any sort. Interaction was pretty much limited to Electronic Data Interchange (EDI) technologies. Things have really come a long way since then, and many logistics service providers have a tech interface and the skeleton of the supply chain actually has automation built into it to a certain degree, so it's possible to interact in a more data-driven way.
"Another aspect that has changed is the shift to cloud computing. As supply chains become increasingly integrated into the cloud, it becomes easier to start running them in a more harmonious way. While there are a few exceptions to adoption, today, an acceptance that the cloud is going to play a part in your strategy is pretty much a given.
"If an organization wants a fully orchestrated, end-to-end global supply chain, then putting supply chain data into a cloud-based system is the answer. To do so off local systems would be prohibitively difficult. A cloud-based system allows for decision-making based on connection rather than supply chain silos.
"I'm sure if you talk to supply chain managers and leaders, most would have subscribed to a fully integrated, outcome-driven operation from the outset. It's simply that the tools available to them have been extremely limited in that respect. The software required needs to provide more than a digital twin. There needs to be an additional layer that can test how the network is going to behave in different conditions, search for ways to behave with resilience, handle the probabilities that might be assigned to different scenarios and equate the chance of any individual catastrophe occurring. This is incredibly difficult to do on a local level. The cloud allows for a level of scalability and connection that simply wasn't possible ten years ago."
Facilitating agility
According to Phil, one of the biggest challenges facing the supply chain has arisen as a result of a shift in business mindset. "Supply chain leaders have always been critical of the perception that the supply chain is merely a cost center. When we talk to customers today, their supply chain is now being discussed at board level. That shift in itself creates challenges. Questions now need to be answered on a more outcome-oriented and top-level-objective basis, and are no longer about what can be controlled on a day-to-day level. The supply chain has historically not been a predominant part of the C-suite conversation. Questions surrounding resiliency and forecasts are really difficult to answer without comprehensive data and the systems that facilitate its interpretation."
Phil goes on to explain that as a result of recent volatility, usual operational environments are practically obsolete. "There has been the shift in mindset from prioritizing long-term relationships and systems to focusing on ways to adapt with real speed to an environment that is pretty unpredictable," Phil elaborates. "From cost increases to delayed stock, disruption is unlikely to dissipate anytime soon. As such, there is the necessity to not only react strategically at speed, but also to adapt quickly."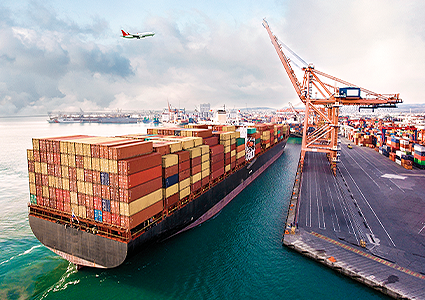 Risk mitigation
In terms of ongoing or future disruptions, Phil believes the supply chain will continue to be challenged. "It's going to be pretty difficult to transition to a truly localized supply chain. There are very few countries in the world that can do that because of material constraints.  If an organization is able to localize its supply chain, there will always be an element of risk from a number of directions.
Resilience is key
"It requires broad forward-thinking by supply chain leaders in terms of settling on the regions they want to be in and in what capacity. One of the big things we are seeing is how to go about building redundancy and resiliency without a massive cost outlay.
"Just-in-case inventory management has really swung in a lot of industries to just-in-time, and there is a real nuance between those two positions. On top of that, from cyber-attacks hitting critical infrastructure to weather-related disruption, resilience is key.
"In terms of regionalization of the supply chain, there will be some areas that are essentially going to be written off by quite a lot of businesses, with capital unlikely to be invested for a long time. Regionalization though, is really dependent on access to resources and skills. Some resources are only available in certain locations. While it's possible to regionalize some parts of the supply chain, there will always be constraints. I suspect, in reality, what will happen is there'll still continue to be a reasonable amount of investment in those regions close to natural resources. In terms of sustainability, there is a natural tension between localizing supply chains and having to source from the other side of the globe. From a carbon emissions perspective, there will always be trade-offs."
Phil's motivation, and his reason for founding 7bridges, has always been about building a platform focused on an outcome-driven supply chain. He continues: "The only thing we are really interested in is enabling a business to say 'this is my carbon emissions target, this is my cost target, this is my service level target and I want the supply chain to orient around that.' That is the entire design theory around everything we build. The emphasis is on getting data, applying the best tech to that data, interpreting it and then using it to drive outcomes.
Outcome-driven
"As an example, we looked at a specific supply chain for one customer, whereby we were able to make a trade-off between carbon emissions and cost. They wanted to know what they could do differently and better. Using data and tech, we were able to identify elements of the supply chain where they were able to operate more efficiently to reduce costs by ten percent and emissions by 20, and then actually create a whole curve of outcomes that could be flexed. That is what we mean by outcome-driven supply chains. We are not interested in supplying information surrounding air freight consolidation, for example. Those are decisions automatically created by AI to hit objectives.
"For our team one of the most important things is curiosity. From a supply chain perspective, we explore what have been barriers to change, and place a huge emphasis on understanding the outcomes that are driving the end consumers of those products. If you are curious then you will probably get to the right answers, you will understand why things haven't changed and what you might be able to do to facilitate it in the future.
"Resolving issues, from a software solution perspective, requires a thoughtful and patient approach. It requires collaboration with the business and with the market. We really emphasize collaboration in a meaningful way. We set our teams goals and we try not to get into the weeds when managing those goals. Managing people to what you believe to be the correct project program timeline is very unproductive and crushes creativity," he enthuses.
"At 7bridges, we firmly believe that supply chain outcomes should be as measurable as any other operational function. Our key message at the moment to every customer we see is your supply chain will face more internal scrutiny and continued disruption over the next few years. Our solutions can help you face these challenges head on by connecting data and using it to drive business outcomes," he concludes.