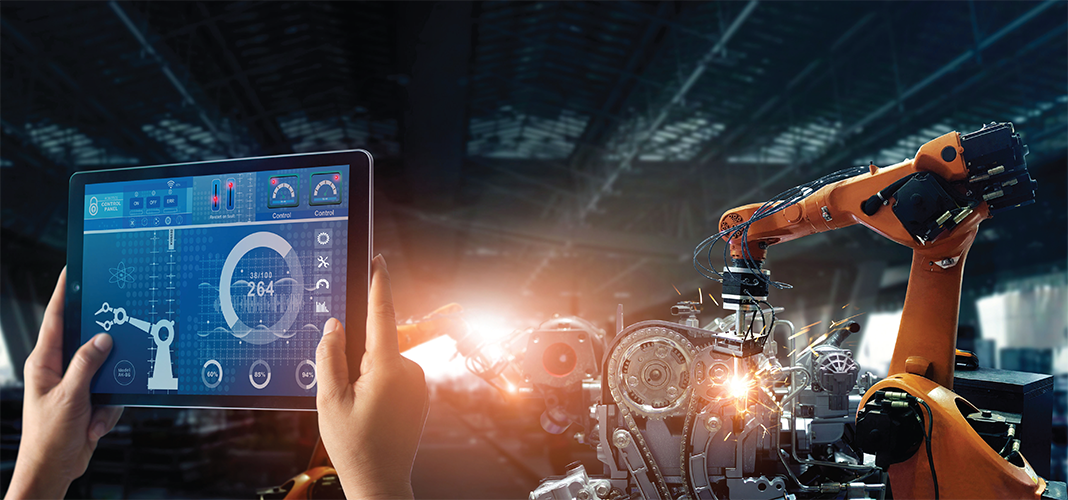 The expert analysis
As a leader in the provision of engineering solutions for more than 60 years, Belcan is uniquely placed to help its customers overcome the ongoing challenge of supply chain shortages
In 2020, engineering and IT solutions provider Belcan made the decision to carve off its manufacturing and supply chain solutions into a distinct business unit. One reason? "As Covid-19 hit, we saw the impact supply chain disruption was having on businesses across the world," explains Dan Pleshko, President of Manufacturing and Supply Chain Solutions at Belcan. "Not only were a lot of companies uncomfortable with manufacturing and supply chain outsourcing, but there emerged a very real need for specific help relating to that side of their operations."
That, in short, is what Belcan's Manufacturing and Supply Chain business unit has been doing: helping clients address the challenges of manufacturing and supply chain, so they can focus on managing other parts of their business. "A lot of companies do one of two things," Dan explains. "Either they're consulting-focused companies that come in and help identify your challenges, but typically are not staffed to provide the solutions that resolve those issues, or they're tactical companies who do have feet on the street, but are unable to pinpoint where the resources would be best utilized.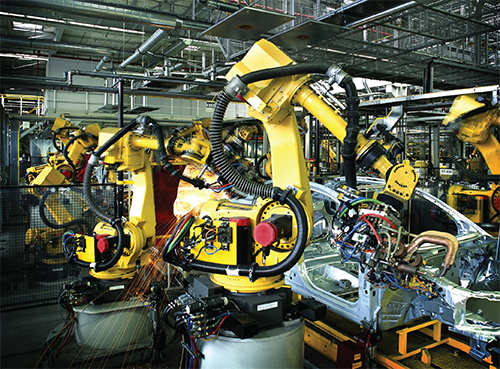 "We came up with a different model, which is more of a supply chain as a service (SCaaS) approach," Dan continues. "We have the capability to provide advisory support; we can frame a situation and put together a strategy, and then couple that with a delivery capability that allows us to actually resolve issues for our customers and deliver results. That's our value proposition: we put together the statement of work that describes and frames the challenges our customers are trying to resolve, we create key performance indicators and metrics, and then we go and execute."This process isn't a one-size-fits-all, as Dan is keen to emphasize. "Everything is a unique fingerprint," he confirms. "We come to the table with great industry-standard tools, but what sets us apart is our ability to fine-tune our approach to our clients' needs, delivering the specific results for success. With an extensive and diverse focus across industries like commercial air, defense, space, automotive, and industrial, our team of subject-matter experts are equipped with an appreciation of the nuances needed to assemble a thoughtful and impactful strategy.
"We have a complex recruitment model, combining full-time employees with a pool of those who are part-time, semi-retired, and retired," Dan reveals. "The latter group possesses extensive subject-matter expertise in various disciplines and industries. As a result, we use our proprietary command center to know exactly who we have, with which competencies, in any location, who can go to our customers and address their challenges. We also continuously invest in relationships with universities to pair young talent with our seasoned experts in an apprenticeship model through our Academics to Industry (A2I)TM program."
As a relatively new market, the space industry is an exciting area of development for Belcan. "You have a set of customers with tremendous investment, generating a significant amount of interest," Dan says. "What that also means, however, is those markets are missing the depth of maturity to successfully source from suppliers that can guarantee capability, capacity, quality, and on-time product. We work with our various customers to ensure they get the results they want."
"We conduct a lot of Source-to-Build efforts for clients including supplier identification, sourcing, buying and planning, supplier qualification, and supplier development utilizing advanced product quality planning (APQP) methodologies and approaches – something that has been standard in automotive for years, and which aerospace is now adopting," remarks Anthony Ratica, Senior Vice President, Manufacturing and Supply Chain Solutions, Commercial Air, Defense and Space at Belcan. "Our focus is improving cost, quality, and delivery for our clients on a project-basis. In addition to our Source-to-Build solutions, we have had increased demand for managing part transitions and facility relocation engagements, along with crisis management based projects supporting the constrained global supply chains that most businesses and consumers are experiencing. Our differentiator is that our highly regarded resources have worked for our clients, held the roles, ran the projects, ran the operations, plants and functions. Ths allows us to execute projects from the viewpoint of our clients and provide the support they need to be successful.
"For example, one of our space industry customers is taking a new product to market, rapidly hiring new people and trying to standardize their processes," Anthony notes. "Belcan's role with this client, like many of our clients in aerospace, defense, and space, is to help them plan and communicate effectively across the business, while also enabling them to execute priorities like finding and assessing suppliers, issuing purchase orders, and monitoring their suppliers' progress all the way through to successful product delivery. Throughout this execution, we also help them establish standards and processes that are easily repeatable, consistent, and sustainable."
It's not just younger industries facing these difficulties, however. Within the automotive sector, semi-conductor, magnesium, and rubber shortages have tested the bandwidth of even the largest original equipment manufacturers (OEMs). "The whole industry has had to adapt from the mindset of 'just in time' to 'just in case'," notes Bob Nicosia, Senior Vice President of Manufacturing and Supply Chain Solutions, Automotive and Industrial at Belcan. "On top of that, the uncertainty of Covid-19 still isn't over, and we continue to see ongoing delays with shipping.
"Since December 2021, we've been assisting a large automotive OEM with tracking their supply chain commitments from semiconductor suppliers, providing advanced warning if there's going to be a miss, and establishing mitigation protocols and realignment to support maximum vehicle builds," Bob comments. "The crisis management portion of our business also remains very active. Our customers contact us for help addressing supply constraints, which if left alone, could translate into missed vehicle builds at the OEMs. We'll engage with the supplier to determine the root cause and help mitigate the constraints going forward."
But it's not all about the short-term. Belcan's experts also work to develop long-term returns for the company's clients. "We bring tremendous value to our customers," Dan reiterates. "They don't have to hire their own people to solve these challenges. We have the flexibility and the knowledge of best practices across multiple industries, which affords our customers a more economical model.
"A lot of the companies we deal with are very concerned about retaining their intellectual property," Dan says. "At Belcan, we have no issue with that. As part of our service, we'll often help a company develop a unique solution that can drive their business towards success – and if we do, the solution belongs entirely to them. We're interested in results, not in tying people down to software or platforms of our own."
As it looks to consistently deliver value, Belcan is exploring innovations to its own service offerings and business processes through its digital strategy. "Our digital strategy is anchored on several elements," outlines Drew Harnish, Vice President, Manufacturing and Supply Chain Solutions and Innovation at Belcan. "The first is modernizing our internal operational foundation. Like a lot of our customers, we have a number of systems out of which we're looking to better understand our data and improve operational efficiency. We're developing more automated and intelligent ways of achieving that, thereby enabling our teams to lend greater focus to architecting and delivering customer value.
"The next element is to cultivate a partner ecosystem, particularly with Software as a Service (SaaS) companies," he goes on. "That means taking a holistic look at our service offerings, and considering what enabling technologies exist in the market in terms of supply chain visibility, analytics, and more. There is a natural symbiosis with companies whose software enables greater insights or faster execution but have limited or no desire to provide substantial professional services. We're then actively developing digital manufacturing, supply chain, and quality solutions while building partnerships to evolve how we deliver our solutions and serve our customers."
Belcan is launching these digital offerings into the market. "One partner we work with operates a neutral platform to share operational Enterprise Resource Planning (ERP) data between various customers and suppliers," Drew points out. "Therefore, when there's a change to something like a delivery date, it's more transparent to the person needing the part and the one providing it. The relevant parties are then empowered with facts to resolve issues. Belcan delivers value by helping customers adopt this new technology and then remains engaged to ensure performance improvement based on the newfound visibility. As this type of technology becomes more widespread, it will transform supply chain velocity for not just one company, but for the industry as a whole. The potential is huge, particularly for start-up supply chains, such as electric vehicles. Having this transparency at an early stage can really set the whole industry up for success."
Confident in its approach, Belcan is looking forward to yet more prosperity in the years ahead. "We're on a nice growth curve," Dan reflects. "Our ability to help companies work through resource and supply web challenges has been in strong demand, and that looks to continue into the future. To that end, we are putting substantial energy into growing our business unit and capabilities. With plans to hire at least another 300 people in 2022, our goal is to continue helping our customers strengthen their supply webs by building the foundations for them to return to their desired output levels."
Belcan
www.belcan.com
Services: Digital engineering, design, software, supply chain, and IT solutions