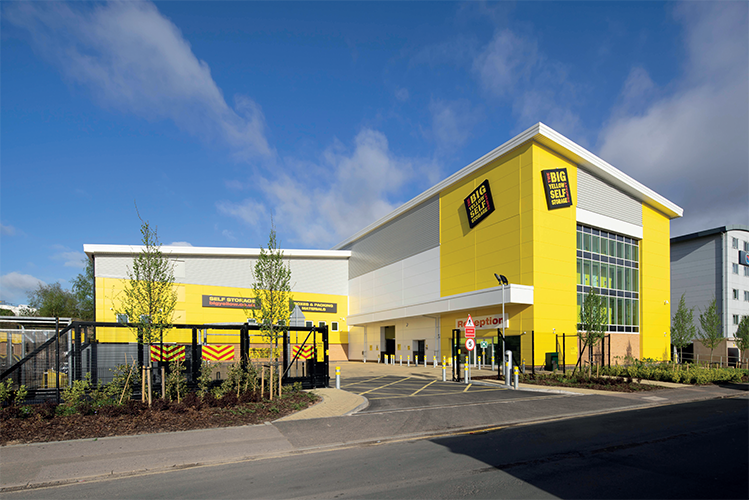 Safe and secure
Big Yellow Self Storage offers 105 conveniently located storage facilities across London and the UK, allowing the company to provide exceptional customer service and incomparable security to its clients, wherever they may be
Big Yellow Self Storage (Big Yellow) is one of the most widely recognized brands in the UK, providing secure, modern and flexible self storage for homes and businesses. Founded in 1998, with its first store in Richmond upon Thames, the company now operates from a platform of 105 principally freehold stores, including 24 stores branded as Armadillo Self Storage, and it only has plans to keep growing.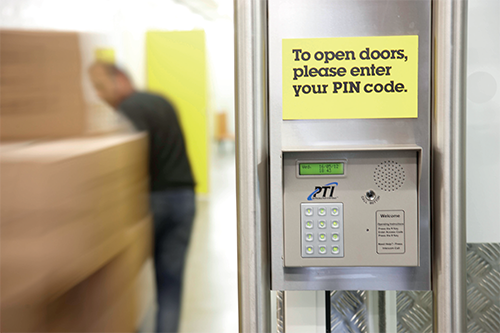 Speaking with Jim Gibson, the CEO, Supply Chain World learns more about the developments happening at Big Yellow to find out what lies in store regarding future expansion. "I would consider us to be on the micro-side of mini warehousing," he says. "We support big box logistics, which are the facilities often seen on the side of motorways that are used by Amazon, and other big retailers. Our stores are easily accessible across the UK's major town and cities. Most are conveniently situated on arterial roads and our large car parks are ideal to support larger lorries and logistical vehicles.
"We also have a pipeline of new store developments, the latest of which is in Hove. It's a great location, and a site that we have known about for a long time. We think it will perform well," Jim shares.
Another example in which the company is investing in further developments can be found in Kings Cross, London. "That is a £50 million investment, which includes the land, and given its central location, we feel that will also trade very well. In total we now have 12 stores in our development pipeline, adding a further one million-square-feet to our platform. Added to these, we have a site in Stockton that we are looking to double in size; it's a means of providing external growth over and above the income we derive from the existing portfolio. We have already opened an additional three hundred-thousand square-feet since July 2020, and the plan is simply to maintain this momentum," he elaborates.
A question posed to Jim concerns the factors taken into consideration when it comes to choosing a location, and at the moment, urbanization is playing a significant role as the company strives for ease of access for its customers. "These sorts of structural trends currently taking place are a byproduct of densification, in which more people are living in less space. This means that there is very little storage space being put into modern flats, and as a result, while people are trying to optimize the use of their living areas, they're finding that the need for additional storage outside of the home is necessary.
"Self storage affords people the ability to create more space, and what we offer is that exact solution; if they want to live in an uncluttered environment or they want to create a home office, renting one of our units can absolutely support them."
Jim also highlights the increase in e-retail as a major factor in storage demand. The main change he has noticed over the past decade or so is the growth in customers using Big Yellow for e-fulfilment. "Why would you start a business on the high street when you can do everything digitally and sell online without an office? Based on a survey we carried a few years ago, some 60 percent of our businesses are early stage, and for 50 percent of them it is the only space they have, typically employing two-to-three people and occupying around 250-square-feet. This sized unit on flexible terms is only available in self storage.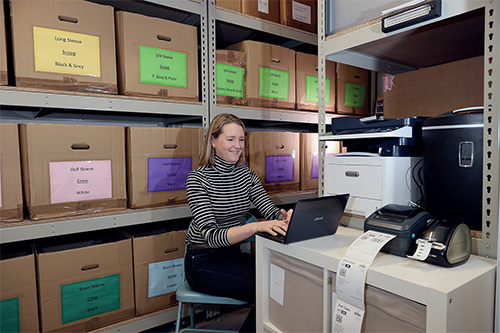 "E-tailing has been one of the areas driving growth for Big Yellow and for the self storage sector in general. The pandemic has raised awareness for business start-ups of how self storage can fit in to what they need. What we provide is completely flexible space. You pay a monthly bill, you can give minimum seven days' notice, so you use it for as long or short as you need. The costs that are covered by us include security, property rates, service charges and lighting. So that makes it very attractive for business start-ups and early stage businesses who are trialing us because they do not have to worry about that sort of stuff."
To keep things running smoothly, the business makes use of a host of technologically driven resources to ensure its facilities are safe and accessible to match the needs of its clients. "To begin with, all our stores have automated security access in and out of the building. We have installed alarms in the rooms that have motion sensors, all storage rooms are individually alarmed with PIN code access and CCTV cameras can be found everywhere. If you are either a domestic customer or a business customer that works round the clock, we can provide you with overnight access so that you can come and go as you please. Having said that, we are also extremely careful when it comes to people coming into the building outside of reception opening hours, in order to ensure that all contents remain safe, and we carry out the appropriate checks and balances to ensure there is no risk.
"Our stores are also paperless, so contracts and agreements are all completed largely before you come anywhere near the premises," Jim shares with us. "Beyond those measures, we won't let someone come into our store that we haven't seen face-to-face and had a conversation with to verify who they are. The reason for this is of course additional security. Not doing so would put the assets of our clients at risk, and it could also endanger our customers, while increasing the chance of illegal activity."
Big Yellow makes storage super easy for businesses who need it across multiple locations. "Our National Customers team are on hand to provide dedicated account management and single billing," Jim adds. "We remove the hassle for businesses who need to find (or close down) space quickly, plus we have large car parks, forklifting and we can accept deliveries on behalf of our customers."
As our discussion draws to a close, Jim shares his final thoughts on how he wants Big Yellow to continue to partner closely with its clients to help them succeed, without having to worry about space – or a lack thereof. "We have also found that some businesses, such as plumbers, or electricians, are using much smaller rooms because they have high value equipment in them, while marketing companies use them as an overflow for their office space, because renting an office is more expensive than storage. Whether you are producing services as a supplier or providing some form of material as a supplier, self storage allows you the flexibility to execute your operations both locally and around the country as nodal distribution locations.
Looking towards the future, he is excited for the potential of his business, and is keen to see it continue to thrive. "As we spoke about earlier, we are opening four more stores this calendar year. Hayes opened in January, Hove has just opened, then we have North Kingston, and Harrow; all of which we are incredibly excited about. Our store in Kings Cross will open in Summer 2023. We will be aiming to build occupancy into the summer period, and we will always be continuing to innovate. Our other key focus is the development of our renewable energy positive strategy. We are aiming to achieve the elimination of our carbon-related emissions through generating our own energy supply. We are achieving this by investing in more and more solar.
"We have been doing it in new stores since 2008, but there are about 36 stores that we need to retro fit still. It's a £10 million project, and that will most likely take another three years to complete. The aim is to produce half of the electricity that we use ourselves. Our stores are already reasonably efficient in terms of their energy consumption, because we installed LED lights across the portfolio, but I would really like to see Big Yellow contribute to the move towards a Net Zero future by 2030.
"Other than that, I am really excited about seeing us continue with our expansion strategy regarding property purchases, filling up units, driving revenue, and overall, ensuring that we continue to provide high levels of customer and employee satisfaction. I look forward to continue being a part of a business that delivers safe and secure storage for our customers across the UK," he concludes.
Big Yellow Self Storage
www.bigyellow.co.uk
Services: Self storage