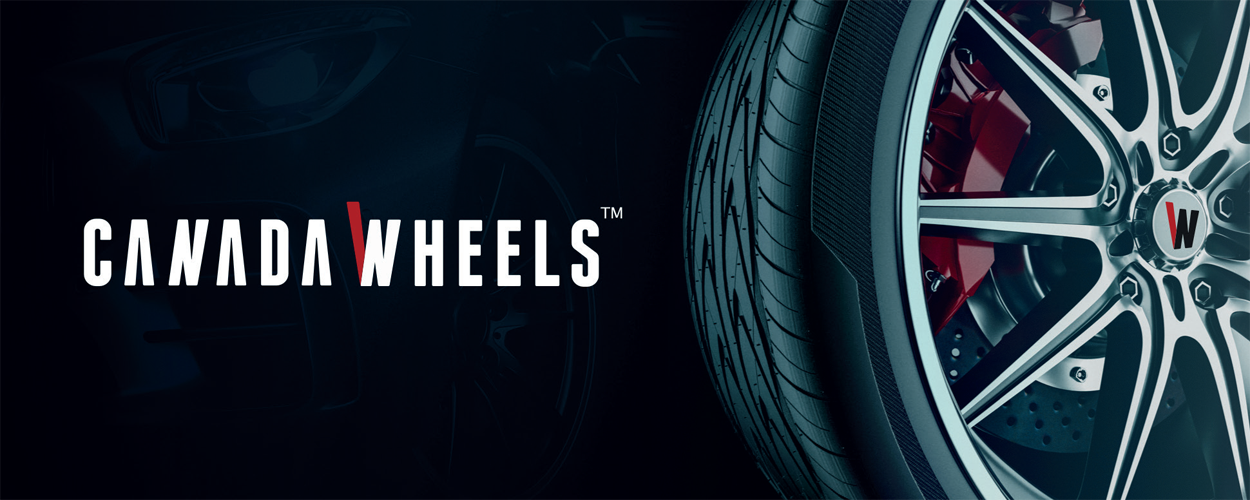 Wheels on fire
Founded with the mission to revolutionize the automotive online shopping experience by innovating, educating and bringing transparency to the industry, CanadaWheels is now Canada's fastest growing online retailers of auto wheels, tires and parts
When talking about his vision for the company, CanadaWheels founder and chief executive officer, Saleh Taebi explained to Supply Chain World that he wants the business to be the 'Amazon for car parts in Canada and beyond'. "We want to be a one-stop-shop," he said.
It is worth immediately highlighting that CanadaWheels is a technology company – it doesn't have its own warehouse or stock products, but instead is synced in real time to over 100 warehouses in Canada, meaning that everything shown on its website is in stock and the prices are updated in real time to the latest promotions. Saleh gave some more details on how CanadaWheels is changing the way Canadians buy wheels, tires and parts. "Traditionally the rim, tire and auto part manufacturers would sell to distributors, then distributors would sell to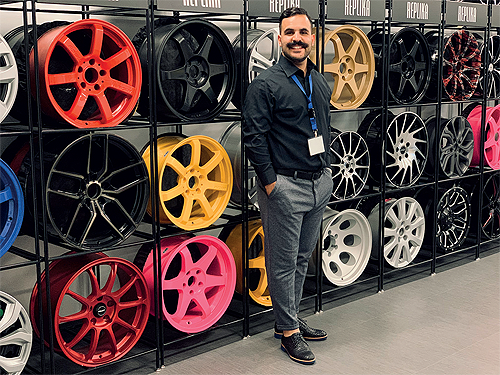 wholesalers, then wholesalers would sell to retailers, and finally retailers would sell to the end consumers," he begins. "When we came into the picture, we disrupted the supply chain as we mainly go directly from manufacturers to customers. The result is that customers see many more options at a better price, with faster delivery. We were also the first to offer free shipping on rims and tires around nine years ago in Canada, at a time when offering free shipping on online transactions wasn't a common practice. Wheels and tires are heavy products and offering free shipping to our Canadian clients since inception was one of our main differentiators," he adds.
In fact, the 'many more options' that Saleh referred to is a vast understatement – CanadaWheels offers over 200 brands of wheels and tires for example, where branded high street stores or garages stock maybe two or three! "We really have two types of competitors, the online competitors and then the offline competitors," he added. "But really even most of the online competition still warehouse their own products and that means they still don't offer all the available options and they aren't syncing in real time. We have automated as much as we can of the flow, including checking or verifying payment, sending clients tracking information and sending them a follow up review email," continued Saleh. "We are continuously automating the processes.
"In terms of innovation, something that we built is called a 'geolocation base cost reduction algorithm'. This is a model based on the geolocation of suppliers, their offerings and published business constraints, which automatically determines whether a supplier can cost effectively ship a product to the customer. This can also take advantage of published shipping information to automatically choose the lowest cost supplier, and include the shipping cost to offer the best deal to the customer."
For example, if a Michelin tire is ordered, the system will check with Michelin but also a few exclusive distributors in different regions that also carry the same Michelin product, and it will automatically work out the fastest and cheapest supplier to fulfil this particular order, assign it to a warehouse and take the transaction through to completion.
Further highly-sophisticated technology has been created by Saleh and his team. CanadaWheels was the first in Canada to introduce a wheel visualization option, so customers could envisage the rims on their car before they bought them. "We are also in progress of building a revolutionary 360° comvisualizer, where you can spin the car or play around with it, which will eventually replace our traditional one," Saleh revealed. "The benefit of this visualizer is that it eliminates the need for manufacturers to install real products on real cars and spend a lot of money photographing them. Then there is also a SAAS opportunity, because manufacturers want to be listed on our visualizer." A proprietary solution, CanadaWheels has developed this in-house, gathering multiple data points to accrue the correct specifications for each car. "We don't rely on manufacturers to tell us what fits what, this is our own exclusive piece," he added.
The business model that CanadaWheels has developed clearly delivers multiple benefits to both itself and its customers, but as Saleh explained, it does rely on strong relationships with suppliers and manufacturers. "At the end of the day we are partners, so we want our suppliers to be profitable, we want to make sure our customer gets the best service and products, and at the same time ensure our manufacturers don't take a hit. So, from day one we had an educational mission where we would write custom content about the manufacturers, we would create custom banners, and we would talk about their warranties."
CanadaWheels has also spent a lot of time on educating clients on areas such as fitment, and that required working closely with manufacturers on finding the correct product for the client, in order to reduce returns or fitting issues once the order has been sent out. "The quantity of manufacturers we work with doesn't really matter, it is the quality that is important, and the relationships – at the end the goal is to create a win-win situation for everybody. The manufacturers see a benefit because their product gets into the hands of the customers much faster and we monitor ourselves on a monthly basis and we know that with pretty much everybody we work with in the rim, tire and other parts space, that we are the number one online seller."
These close partnerships, in combination with CanadaWheels' web-based business model, helped the business traverse the trials of 2020 and the coronavirus pandemic – nevertheless, as Saleh highlighted, these past 18 months have not been without their challenges. "Being an online technology company we were prepared, everything was in place and when the pandemic happened, essentially we had to shut down our offices, and our employees had to work from home. The issue that arose from working from home was that it made hiring new staff hard for us, because training and onboarding new employees remotely is not optimal."
While CanadaWheels was able to quickly adjust to the new situation, Saleh revealed that his manufacturing partners were not as well prepared, because the biggest portion of their revenue was coming from selling to dealers and shops, which had now closed or had few clients. Unfortunately, some had to lay off staff. "At the same time, the online sector grew like crazy and it's kind of what kept them healthy," he added. "There still was a stage where some manufacturers couldn't ship out products fast enough or that we had to suspend returns for a month to control the spread of Covid. During those challenging times, we constantly talked to our partners to make sure that they were capable of fulfilling our orders, and I do think that this continuous communication was really important, with our clients as well as our suppliers and manufacturers.
"Something that was a big success for us in 2020 was a new service we'd started offering in 2019," he continued. "We had begun to offer our clients interest-free monthly instalment options. The goal was to increase our customer's purchasing power and remove any financial barriers they faced when making a buying decision. When the pandemic happened, we saw a peak of people using this service. As an example, paying $600 for a set of tires at once might have been difficult, but it was easier to pay six $100 instalments over six months."
One area that became very clear from speaking to Saleh is that dedication to innovation is at the heart of CanadaWheels, and that constant adaptations and improvements are being made, all with the aim of improving the customer experience.
The pandemic does not appear to have slowed down this process, and at time of writing, the business had three important projects underway. "We are expanding extremely fast in automotive parts, even though we already offer the most complete library of auto parts that exists in Canada," Saleh divulged. "We are constantly talking to new manufacturers and adding new brands to our portfolio of products.
"Secondly, we are starting our journey with an Artificial Intelligence (AI) powered product recommendation function. We have our customers' car information, and we have so many other parts that fit their car, so we can use the data and suggest other items they might like. So, for example, if they are on the website looking at roof racks, we can tell them 'by the way, there are compatible bike racks or ski racks that also fit your car.' Another way we can use this is that once a client places an order, we can send them a customized email informing them of all the other parts that we have for their vehicle. It is similar to NetFlix or Amazon's recommendation technologies that 'Because you watched this, you might like this,' or 'frequently bought together' suggestions.
"Last but not least, we are working hard to launch USAWheels.com. The USA is a much bigger market than Canada and is further ahead on eCommerce adoption. The idea is that if we launch many of these new markets successfully, they are going to complement each other. There are a lot of parts in Europe that don't have exposure in North America or vice versa so the plan is to make those available to each other. We have already reserved hundreds of similar URLS, which is always 'country name plus wheels', and we can imagine Italy Wheels, France Wheels, Austria Wheels, Australia Wheels, Russia Wheels, Mexico Wheels, India Wheels and so on depending on where we want to go.
"In terms of the idea, if we launch many of these different market websites, it will be similar to amazon.com vs amazon.ca or amazon.fr – each one has its own set of products, but you can cross ship products from one market to another." This will not only give access to millions more parts from around the world, but also allow people to benefit from currency exchange rate fluctuations.
The vision that Saleh has for CanadaWheels' growth and development is truly inspiring. He ended with some statistics that really sum up the success that the business is already seeing and go some way to show that the worldwide presence he hopes to achieve is well within the realms of possibility. "In 2020 alone, our website had two million visitors, creating ten million page views. Our website currently covers over 50 million unique vehicle fitments, along with an expanding inventory of over two million unique SKUs from more than 500 brand name manufacturers," he concludes. "For rims and tires, if a company has a presence in Canada, then they are listed on CanadaWheels, and it totals over 200 brands. When it comes to automotive parts, right now we have around 300 brands, and that's where we are continuing to focus and expand on."
CanadaWheels
www.canadawheels.ca
Services: E-Commerce platform that simplifies the process of buying tires, wheels and automotive parts