Formerly a one-man-show, Carbel has grown into a more than 1800-strong workforce, providing first-class logistics and transportation services to an ever-growing number of businesses throughout the US.
After several years working in logistics and transportation, in October 2004, Javier Torrens took the decision to establish his own company: Carbel. A company close to Javier's heart, its name is derived from those of his two daughters, Carolina and Belen. At the time of launch, the company was a strictly one-man-show. Javier rented an office at a local warehouse, totaling just ten square meters in size.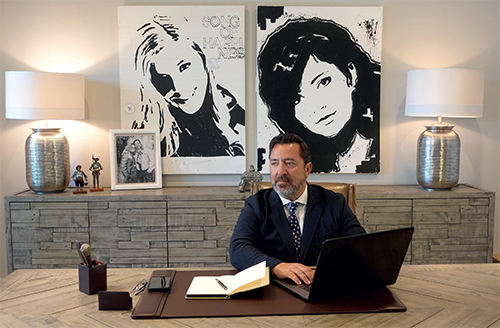 Since those humble beginnings, Carbel has undergone a rapid evolution. Today, the company is a premier logistics and transportation organization, serving the business community throughout Florida and beyond. With locations in JFK, Pennsylvania, New Jersey, and Miami, the company provides warehousing, distribution, and transportation needs for companies of all sizes from its advanced warehouses.
Speaking to Supply Chain World, Carbel's Founder and CEO reflects on the company's rapid rise, and his own 25 years of industry experience. "Throughout our development, the company has witnessed a number of significant milestones," he notes. "The one that kicked it all off was our award of a contract for the transportation of 300 parabolic antennas for the US military in Iraq. Building on that success, we took the decision to open a customs brokerage company, known as United Customs Services – a move that expanded the service offering for our clients. Most recently, we've focused our efforts on growing our business footprint within fashion, electronics, and aviation, as well as just in time specialized deliveries."
A full-service provider, Carbel's broad service range encompasses everything from local pick-ups and deliveries (including business-to-customer and business-to-business services), to fulfilment, distribution, customs clearance, and truck brokerage. The company also undertakes a number of special projects, customized to meet individual customer requests – a fact that's reflective of Javier's heavy emphasis on customer service, and to which he credits the company's unsurpassed reputation in the South and Northeast of the US logistics market.
"We're proud to serve the business community," Javier insists. "What truly sets us apart from the competition is the fact that our personalized customer service and solutions are available on a 24/7, 365-days-a-year basis. We don't close any of our warehouses for a single day throughout the year."
It's been a difficult time for everyone throughout the supply chain and logistics sector. In March 2020, the Covid-19 pandemic brought an unprecedented challenge to businesses across the country. But while many shut down, Carbel kept going. Impressively, the company did not close any of its warehouses for a single day during the pandemic, nor did it cease any operations. Instead, the company and its employees kept working hard, while maintaining the necessary caution.
"We reacted immediately to Covid-19," Javier recalls, looking back on what was a chaotic time. "Due to the nature of our business, working remotely was not a possibility. We implemented several strict guidelines, and worked very closely with the CDC to avoid our teams getting Covid-19. Unfortunately, we did have some cases, but no outbreaks in our warehouses or offices.
"We helped our customers by granting them longer payment terms and by assisting them in keeping their operations up and running," he continues. "I am also proud to say that we did not let go of a single employee in any department due to the Covid-19 pandemic, despite the substantial impacts felt throughout the industry and the US economy as a whole."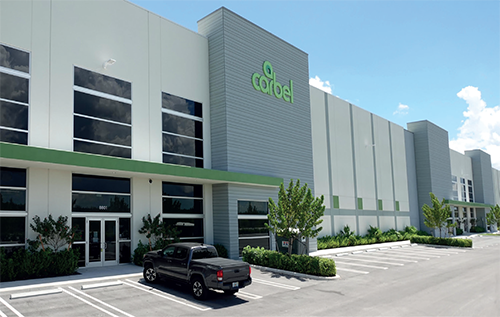 Such was the effectiveness of Carbel's rapid response, the company has gone from strength to strength since Covid-19. Not content with conserving what it has, Javier has pushed on with a set of ambitious growth plans, most notably including the addition of more than 490,000-square-feet of warehousing capacity in 2021.
"The investment consists of two brand-new state-of-the-art buildings, and is a credit to the fast growth we've demonstrated throughout the last three years," Javier says. "With this latest addition, we now have a total of over 1.3 million square feet of warehouse space. As the saying goes, 'build it, and they will come.' I firmly believe in the need to continually invest in company growth at all times to keep up with evolving customer demand."
Warehouse space is all well and good, but it's what you do with it that matters. To maximize the potential of its latest assets, Carbel is investing yet more in new equipment and technology to be deployed throughout its facilities. "We have several warehouse management systems that we use for our operations, including our own full traceability software, Zector Pro, a company part-owned by myself, along with Zector Pro CEO Raul Zayas," Javier reveals. "That advanced application allows us to track and trace millions of packages all over the world in real time.
"We're also in the process of incorporating robotics, and as of a few months ago, we've begun initial discussions with Locus Robotics, in order to develop solutions for our operations," he adds. "The hope is that this will help transform our picking and inbound operations to be more precise and less labor-intensive. We expect to have our robotics project up and running by the first quarter of 2023."
To further expand its capabilities, Carbel established a strategic partnership with Pilot Freight Services (Pilot) – as of today, the largest private freight forwarding service in the US. It's yet another move set to bolster the company's ability to provide customers with a high-quality experience and service.
"I am the franchise owner for Pilot in South Florida," Javier indicates. "Pilot is an excellent company that enforces our air freight, ocean freight, imports and exports. The company has partners all around the world, and is now even stronger following its acquisition by Maersk. At the same time, we at Carbel remain a family-owned and operated business, and we vow to continue treating every client like a part of our extended family. No matter where your shipments are headed, or how many of them you have, we have the capacity to flawlessly take care of them without any hassle."
Turning to the future, Carbel is looking to continue its upwards momentum. In doing so, it's supported by more than 1800 dedicated employees, all of whom contribute their knowledge and commitment to client service. "Our team is the bedrock of our success, and we would not be where we are today without their dedication, loyalty, and hard work," Javier concludes. "In return, we make sure to look after them. At our new Miami facilities, we've built a state-of-the-art gym where they can join different fitness programs. We also provide access to fresh food selections on a daily basis, and we've installed several brand-new lounges and breakrooms. In doing so, it ensures that they feel supported, and it motivates them in their work. If we continue that, looking at our rate of growth and success, then the sky's the limit."
Carbel
www.carbel-wd.com
Services: Logistics, transportation, and distribution