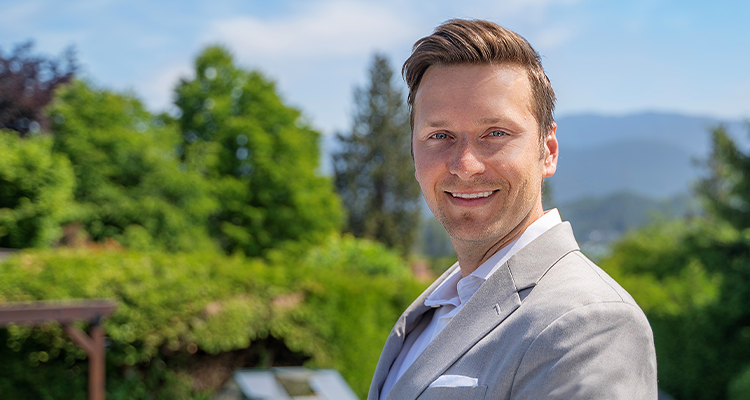 Coast Capital's journey to B Corp and beyond 
We've been around for eight decades," begins Andreas Bogner, Director of Strategic Sourcing at Coast Capital, a Canadian credit union based in Surrey, British Columbia. "In a nutshell, we're Canada's largest federal financial cooperative." 
With 600,000 members across the country, Coast Capital is committed to building an inclusive and financially secure future. "We're a member-owned organization driven by our purpose of building better futures," says Andreas. 
One of the ways Coast Capital brings that purpose to life is through reinvesting ten percent of budgeted pre-tax earnings annually back to local communities.  
For Coast Capital, it's about working towards a better future by supporting more equitable and inclusive employment, offering businesses and people in Canada more equitable access to education and training, and delivering financial tools, education, and advice for all.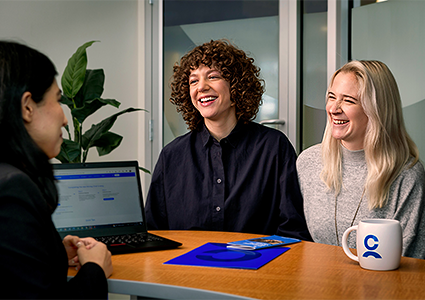 Competitive edge 
"I want to stress that we really do care about our membership," asserts Andreas. "As a leader in the organization, I often hear from the other senior managers, so I know what's important to them and what really matters. 
"And it's not necessarily the bottom line," he explains. "Rather, it's about securing better futures for our members. That might be through education, for instance, as it's not all about investing money into a certain bank account. 
"To make shrewd financial decisions, you need to learn about investments. It all begins with education.  
"By focusing on that, our members are setting themselves up for the future," he adds. "So, that's one way we set ourselves apart from a lot of other major financial institutions. We're trying to be creative in our approach and focus on the long-term because that's what is important." 
There's no mistaking that for the average business and person in Canada, making ends meet is becoming more challenging. Studies show that 40 percent of all Canadians are experiencing significant levels of income instability, while record levels of debt are compounding issues further. 
For Andreas, organizations like Coast Capital must continue to add and offer members value. In his words: "We have to demonstrate constant value-add across our services. But that will often take a lot of time and effort, working with executives and showcasing to them what a true procurement system looks like. I'm really proud of our work in this area." 
This is necessary, Andreas explains, because there's now more competition than ever. "It's in all industries, but particularly in the financial services sector," he says.
B Corp commitment 
How does one stay ahead? "Well," notes Andreas, "it all comes down to one question: How do you service your membership or customer base better and more quickly ?  
"The expectations that clients have around banking are increasing. Therefore, we're now utilizing third parties in different ways, which can bring about new, rewarding opportunities for procurement organizations." 
Andreas calls this smart sourcing, which isn't necessarily outsourcing, but focuses how organizations can bring in outside help via third parties to support key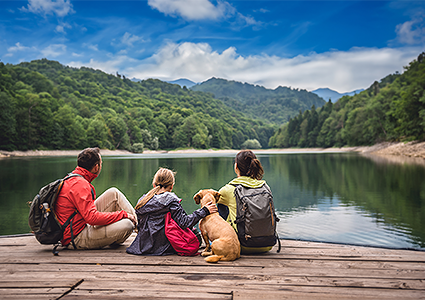 enterprise initiatives to expedite delivery. "It's not about changing our organization," Andreas assures us, "but, rather, it's about accelerating future value generation for our membership.
"It's the commercial realization of going to market with a product much more quickly by creating a supplier ecosystem with deep roots. So, that's really what we've been focusing on recently in order to tackle these challenges in the market head-on. For example, Rogers is one of our key strategic suppliers in the mobility and telecoms space." 
Undoubtedly, though, sustainability must play a part in what Andreas dubs smart sourcing – more and more organizations, up and down the supply chain, are waking up to the need for more environmentally sound practices. 
As Andreas quickly points out, Coast Capital is a proud certified B Corporation, a designation that indicates a business is meeting high standards of verified performance, accountability, and transparency. 
This covers governance, employees, community, environment, and customers. Within these categories, Coast Capital has demonstrated high social and environmental performance practices, made commitments to socially responsible governance, and shown transparency regarding its employee benefits, charitable giving, supply chain practices, and more.  
In short, it demonstrates the Canadian credit union's commitment to an inclusive, equitable, and regenerative economy. "In all honesty, that B Corp status has become one of our guiding stars," says Andreas. 
"We learned a lot in the process of becoming a B Corp from a procurement standpoint," he reveals. "It means tracking our supplier spend differently, including diversity, and – more broadly – unravelling the historical way we had been doing things. We partner with locally owned suppliers, like Millcreek, for instance, which is a priority within B Corp organizations. 
"Naturally, that was a challenge at first. However, with weekly meetings, we worked as a unit to carve out a new way of doing things, which meant also setting new environmental, social, and governance and net zero targets. 
"We're really excited about where this will go in the future," concludes Andreas. "Year after year, we'll report on our progress as a B Corp, continuing to get better and better. We've already made a monumental improvement on last year, and we're always keen to incorporate new revisions to our existing procurement model. So, watch this space!"