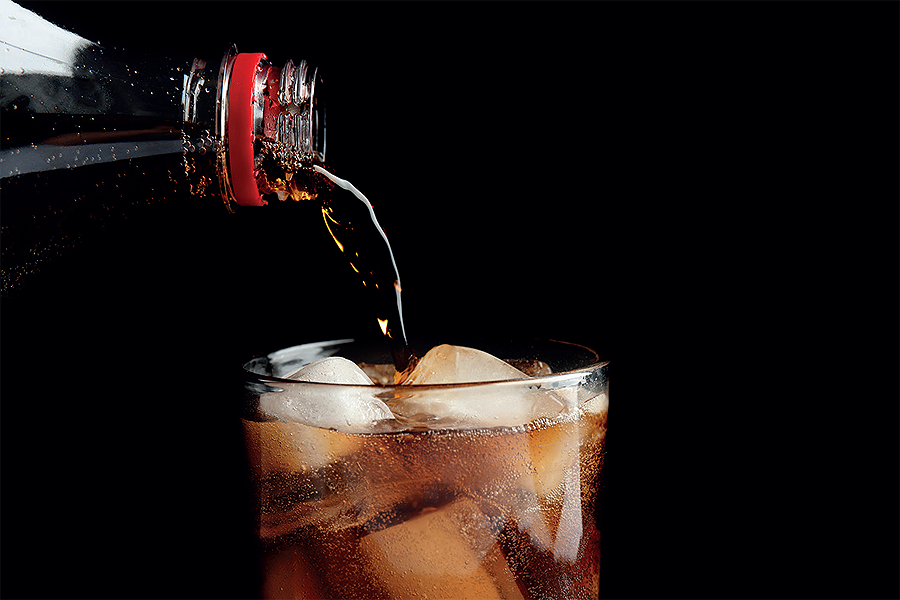 Refreshing the supply chain
Supported by long-term suppliers and spurred on by strong leadership, Coca-Cola aims to reimagine its supply chain and reaffirm its legendary company culture in 2021
Though Coca-Cola is a household name across the globe, the scope and reach of the company's supply chain is not common knowledge. Owing to the diverse nature of its modern product range – the firm is responsible for over 200 brands worldwide – Coca-Cola operates through various platforms and franchises, meaning support is required from a deep network of vendors and suppliers in order to keep the business efficient. In total, this supply chain sits at an enormous $65 billion, and as Group Director of Logistics and Product Supply Systems Keith Woods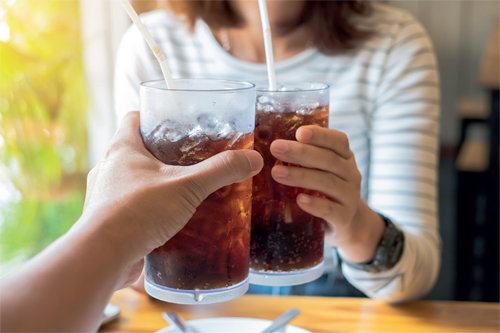 explains, the business and its partners are in it for the long haul.
"When we develop strategic partnerships," Keith says, "the assumption is that they will last well into the future. Transparency is a key part of that. We share information that fits each organization and sets them up to be successful, such as buying patterns and quantities or updates on market changes. Most importantly, when you have that type of long-term relationship, you can get investment on both sides and that drives value. It's about collaborating to seek out a win-win equation for both parties."
Collaboration has certainly played a vital role in sustaining Coca-Cola's supply chain over the last 12 months, as the business and its partners tackled the greatest global challenge of the 21st century – Covid-19. After sharing losses and working together to find solutions to common problems during the crisis, Coca-Cola and its supply chain now enjoy a closer relationship than ever.
"I think our supply chain responded really well to Covid," Keith declares. "We really found out where we stood with some of our suppliers. It has defined many of our relationships in a really positive way. Thanks to the support of our partners, Coca-Cola has come through the pandemic and we are now seeing growth in sales, so we are on a strong projection trajectory.
Much of Coca-Cola's recent growth has been organic, but Keith submits that the company's commitment to brands like Fairlife – which Coca-Cola took full control of in 2020 – is really beginning to pay off. Growth for Fairlife's ultra-filtered milk products reflects wider success felt across Coca-Cola's ever-diversifying range.
"Hydration, coffee and tea products are performing really well, and some of our innovation products, such as flavored sparkling waters, are starting to gather pace too," Keith reveals. "One exciting new launch is Topo Chico Hard Seltzer, which is our take on the flavored alcoholic beverage category, and we have already seen a lot of sales there as well. We are encouraged by activity across the board, so as always, we will continue to develop our portfolio."
To support its growing portfolio, Coca-Cola is investing in the digitization of its supply chain as part of efforts to create more visibility and flexibility. For example, some new technology is now employed to help the business proactively manage supply chain distribution and the monitoring of loads. Likewise, Coca-Cola is working closely with another technology partner to introduce touchless facilities, meaning drivers would not have to engage with a warehouse or plant physically, making for a safer, more efficient environment.
"We continue to enhance our transportation management system, which we have had for years but haven't yet leveraged to its full potential, so there is a lot more to come from that," Keith adds. "On the planning side, we have recently incorporated a really powerful planning software that has given us some expanded capabilities. Going forward, we remain determined to redefine and further digitize the supply chain."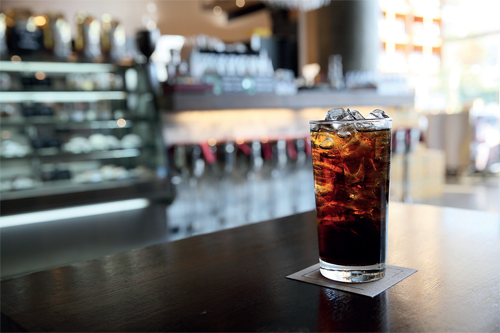 Although technology will always be a critical part of Coca-Cola's supply chain, Keith is adamant that it will never be more important than leadership and people. According to the Group Director, when it came to mitigating supply disruption and keeping operations flowing effectively during the Covid-19 pandemic, Coca-Cola's well-led workforce was the company's biggest asset.
"There were, of course, some inefficiencies due to the fact that we had to create a safe environment for our employees, but I think it was our response to that and our leadership through the crisis that allowed us to, for the most part, keep our operations running and products going to customers," Keith asserts.
Having made it through the worst of the pandemic, Coca-Cola is now free to focus on the future. From a logistics perspective, the first half of 2021 has seen the company pivot from a matrix organization to a network organization, meaning it can now better drive synergies across its multi-billion-dollar supply chain.
"I am interested to see what we will be able to achieve when we really leverage our scale and make our supply chain a more competitive advantage," Keith proclaims. "As we become a network organization, you will see the power of that unleashed across our business, which is very exciting.
"In the longer term, I would like us to be viewed, from a supply chain standpoint, on a par with the Amazons of the world. Today, Coca-Cola is probably known as being more of a marketer, or a brand manager, because of our powerful brand, but I think as time goes by we will be thought of by some as a true supply chain company because of the competitive advantage we will enjoy throughout our supply chain."
In less than 20 years from now, Coca-Cola will celebrate its 150th birthday. The anniversary will, no doubt, drive home to the business, and its customers, just how far the company has come since 1886, when Dr John Pemberton served the world's first Coke at Jacobs' Pharmacy in Atlanta, Georgia.
Since then, Coca-Cola has evolved into a total beverage company with more than 700,000 employees across company and bottling partners the world over. Working closely with grocery stores, restaurants, street vendors, convenience stores, movie theaters and amusement parks, these local channels execute strategies developed in partnership with Coca-Cola headquarters and deliver products to consumers at a rate of 1.9 billion servings a day.
Working in concert with its complex and, in many ways, uniquely structured supply chain, Coca-Cola aims to continue acting upon its vision – to craft the brands and choice of drinks that people love, refreshing them in body and spirit, while performing in ways that create a more sustainable business and a better shared future for consumers and their communities. As the organization pushes on with this goal in mind, Keith expects Coca-Cola to continue living out the values that have set the business apart from its competitors for more than a century.
"One defining component of Coca-Cola that I keep returning to is leadership and culture," Keith notes. "There is a can-do, will-do attitude instilled across this company from the top that you just do not find in many other organizations. That culture has sustained us for over 100 years now and it didn't happen that way by chance.
"Another real differentiator is our flexibility and ability to pivot and change in response to consumer demand," Keith adds. "We continue to do that – it was vital during the Covid pandemic – and we continue to let our consumers form our growth, innovation plans, and direction. It's something we do very well, which is why we are still one of the best-loved, most-recognized brands in the world.
"Finally, a core part of the modern-day Coca-Cola organization is our ability to be a good steward of the brand in terms of responsible corporate citizenship. We've reduced sugar in our products, decreased our carbon footprint, and continue to source ingredients more sustainably and ethically. I think all those things sit well in our contemporary consumer market and we are rewarded by people buying our products."
Coca-Cola
www.coca-colacompany.com
Products: Beverages including soft drinks, mineral water, juices, coffee and tea