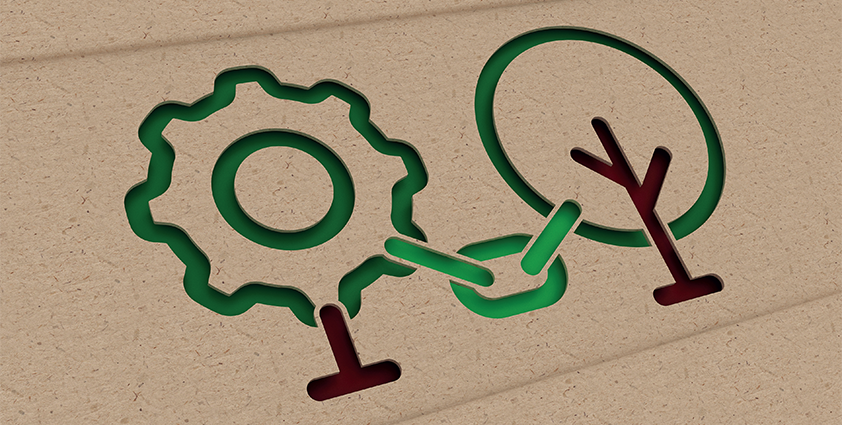 Sustainability continues to trend throughout the fashion and retail industries, but this complex and multilayered topic is not simply a question of box-ticking for brands. Customers expect the products they purchase not simply to be made from sustainable materials but their whole lifecycle to be as kind to the environment as possible.
According to Kantar, 63 percent of consumers around the world believe businesses have a responsibility to act on climate change, and shoppers are ramping up the pressure. In a recent report, Shopify cites that one of the biggest threats to established fashion and retail brands includes 'pressure from consumers to use ethically sourced and green manufacturing materials.' It is, therefore, no longer a question of whether but how to demonstrate a commitment to social and environmental sustainability in fashion and retail supply chains. Shoppers are raising their expectations rapidly, and green credentials are gaining momentum as fundamental drivers of purchasing decisions.
There have also been moves to introduce standards in retail supply management; in 2018, the Fashion Industry Charter for Climate Action was created in partnership with the UN, including a strategy to achieve net-zero emissions by 2050. Logistics was identified as an area of particular focus. With almost 25 percent of global GHG emissions coming from transportation, and with supply chains contributing to 90 percent of companies' environmental impact (according to McKinsey), there is rightfully scrutiny on how goods move and how companies are responsible for their impact.
As part of these efforts, we are starting to see the introduction of more circularity – the process of creating a zero-waste model in which supply chains, not just product lifecycles, are cyclical. Much of this is driven by concerns to prevent unused and returned goods from ending up in landfills or the ocean.
Creating a sustainable supply chain
Whilst circularity is ideal – it is very much a journey, and there are many steps organizations can take to get to that point, starting with measurement.
By defining volumes of emissions and where they come from in a supply chain, organizations can identify means of reduction. Technology tools and platforms can make a significant difference by finding alternative routes and opportunities to reduce emissions footprints.
By nature, the fashion and retail industry will continue to produce carbon offsets in manufacturing and transportation, and an overnight transition to a carbon-neutral production line is an unrealistic projection. However, immediate gains can be achieved by simply making small changes in how goods are transported. For example, advancements in marine biofuels and sustainable aviation fuels offer greener alternatives to more traditional fuels. When goods reach land, choosing electric trucking fleets (if available) can help speed the transition to a more climate-conscious supply chain.
Similarly, organizations can look at altering the mix of modes of transport used to transport goods and supplies. Transitioning from air to ocean can make a big difference, and whilst slower, with the right technology and tools in place as part of the planning process, totally possible.
Once an organization has reduced emissions as much as possible, we recommend offsetting. For a small fee per shipment, it is possible to offset 100 percent of shipping-related emissions. We recommend partnering with a programme that automates the process and calculates carbon within quotes, suggesting alternative ways to reduce emissions.
With the right tools and visibility in place, supply managers can find alternative ways to transport goods, both on the grounds of environmental and often cost efficiency.
Working with governments and regulators will be crucial in creating a sustainable supply chain across the whole retail and fashion industries. We've seen legislation throughout the entire world to regulate carbon emissions and, in some places, explicitly targeting the fashion industry. For example, in New York, the proposed New York Fashion Sustainability and Social Accountability Act aims to impose rules that will force organizations to declare their environmental impact. Similar legislation is also expected from the EU and UK governments.
Ultimately success in delivering a more sustainable supply chain will come down to collaboration. Whether it's working with governments to help achieve ambitious goals or working with suppliers to identify and find more sustainable means of managing logistics. Embracing technology can help improve efficiency in communications and make collaboration easy. And by automating elements such as carbon offsetting, supply chain managers can work safely in the knowledge that the emissions their supply chains are producing are being offset.
For a list of the sources used in this article, please contact the editor.

Christos Chamberlain is Flexport UK's General Manager. Flexport is a modern digital freight forwarder and customs broker. It moves freight globally for our customers by sea, air, rail, and truck as part of a larger service offering that includes logistics and customs via a first-of-its-kind platform. It is able to do this by combining advanced technology, data analytics, logistics infrastructure, and hands-on supply-chain expertise.
https://www.flexport.com/