Continental Disc's journey into automated manufacturing and beautifully crafted products 
With a diverse product portfolio comprising rupture discs and associated solutions, Continental Disc Corporation, LLC (Continental Disc) has established itself as a versatile and reliable manufacturer. Notably, the company excels in designing customized solutions to meet the unique needs of any industry, although it does hold a particular expertise within the pharmaceutical sector. Continental Disc is dedicated to customer satisfaction and places a strong emphasis on manufacturing reliable safety products that will guarantee the well-being of both its customers and staff. Continuously working on improving the manufacturing process and efficiencies is Brian Pittel, Vice President, Manufacturing at Continental Disc. Brian provides an account of the journey that led the business to its current position.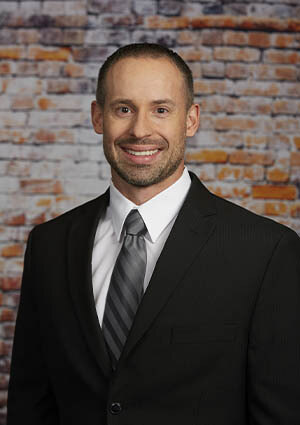 "Rupture discs were first developed in the early 1930s. At that time, lead plates were placed between flanges of pipes as a safety measure to prevent explosions. Those plates were essentially the predecessor of rupture discs. Continental Disc's origins date back to 1965, from a small group of disc manufacturers who decided to create their own rupture disc company. Since then, we have continued to build upon the core inherited products and expanded our product range to meet the diverse pressure relief needs of the industry, operating from a 96,000 square-foot facility," he says.
Over time, the company has successfully learned to differentiate itself from its competitors. "Our niche within the market is defined by our commitment to quality and our ability to provide emergency services like same or next day delivery for many of the products we sell. We are widely recognized as a manufacturer of high-quality products, not just from an operational point of view, but also a visual one. For instance, in the automotive sector, customers often seek higher-end vehicles, expecting both superior performance and appealing aesthetics. Similarly, in our industry, customers expect our products to operate exceptionally well in all conditions while also having a visually appealing design. While some of our competitors' products may work properly, there are instances where their visual appeal falls short. Thus, we not only prioritize operational excellence but also place a strong emphasis on the presentation of our products to customers. We also offer an accelerated delivery emergency service. When a customer needs a product quickly due to an emergency like a runaway reaction that bursts their last disc on hand, we prioritize their order by interrupting normal production to manufacture it for them that day. There is a cost for this service – much like a rush fee – however, the cost is much less expensive than the cost of losses associated with a process or plant being shut down – a loss of tens of thousands to millions of dollars per day. We firmly believe in the value and quality we provide and are willing to take on challenges that our competitors might shy away from. Our team has a track record of successfully overcoming various pressure relief challenges, further distinguishing us in the industry," he affirms.
Navigating challenges
Collaborating with suppliers is instrumental in enabling Continental Disc to effectively address its customers' needs and challenges. Brian describes the company's relationship with its suppliers: "The last few years have been tumultuous, mainly due to the Covid-19 pandemic and resulting economic fallout – the global supply chain was in disarray due to interruptions, shortages in materials, and government mandated closures. We have experienced shifts in supplier performance, with some previously reliable suppliers facing challenges while others maintain their level of excellence. It was also particularly challenging for me personally, as I assumed a new role overseeing the supply chain of our products. In addition to supervising production, quality control, and elements of human resources and engineering, taking on the responsibility of the supply chain presented a significant learning curve. The nature of supply chain management is distinctly different from engineering, requiring an expansion in my skills and knowledge in the area. Building relationships, dealing with things outside of my control, and navigating the complexities of not only our suppliers but their suppliers as well has been difficult, but I managed.
"Managing inventory has also been challenging due to the unpredictability of supply chain dynamics. Delays in the supply chain resulted in items that would typically be acquired within a few weeks now taking several months to arrive. Consequently, the accumulation of these delayed orders led to a significant rise in our inventory levels over the past year. We are also facing lead times of up to two years for certain materials. This has posed difficulties for our business, as typical lead time to our customers is around two weeks. Thus, we must maintain a diverse range of materials and resources on-site or we cannot satisfy that lead time," he states.
Man and machine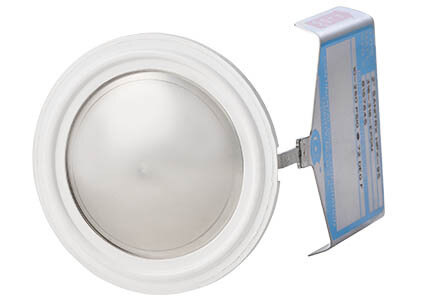 Acknowledging the inherent unpredictability of the supply chain, Continental Disc has shifted its focus to areas within its control. Indeed, the company has made significant investments in technology to enhance operational efficiency. "In our efforts to streamline operations, we are actively identifying repetitive tasks within our processes. It is important to address any concerns among our employees regarding the introduction of robots and automation and reassure them that our objective is not to replace them with robots, but rather to relieve them of mundane tasks. Through automation, we aim to free up our skilled workforce to focus on more valuable and fulfilling work. Moreover, Continental Disc is also actively exploring opportunities to incorporate advanced technologies into its operations. While these technologies have been available for years, we need to customize and develop solutions specific to our business requirements. Our operations require custom tooling, automation, robotics, and controls. We are currently evaluating which tasks are suitable for automation, the end goal being to strike a balance between leveraging technology to improve productivity while harnessing the strengths and expertise of our human workforce. Lastly, we prioritize the utilization of collaborative robots (cobots) over traditional robots. This preference is driven by the fact that cobots do not require extensive safety guarding. While they may not be as fast as traditional robots, cobots can be seamlessly integrated into work cells alongside human workers without concerns about potential harm or accidents," he ends.
Continental Disc's unwavering resilience shines through as it navigates supply chain challenges and invests in automation and robotics. By empowering its skilled workforce and delivering high-quality products, the company paves the way for a promising future.