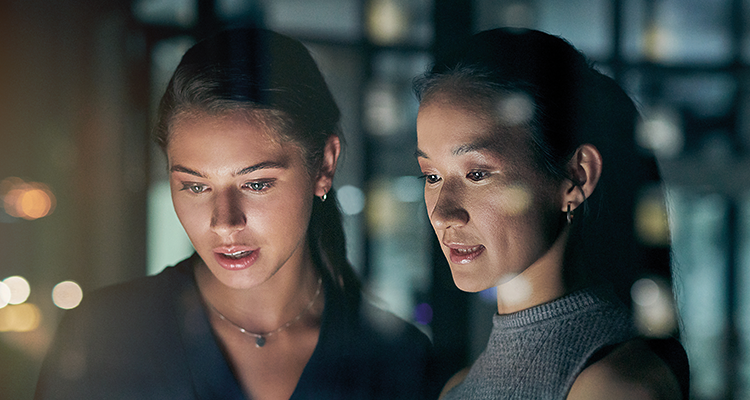 Customer-focused technology is Ligentia's key to successfully managing global supply chains
Ligentia is a global supply chain and logistics provider with an advanced proprietary supply chain management technology platform, Ligentix. Established in 1996 by Nick Jones, CEO, the business is headquartered in Leeds, England, but has a global reach, operating across Europe, China, Vietnam, Australia, and most recently, the United States.
The business is insight driven, sharing industry knowledge and expert intelligence among the community. With innovation at its core, Ligentia continually invests in technology to improve its services for the industries it supports, such as retail, healthcare, manufacturing, and the public sector. Lee Alderman-Davis, Global Product and Development Director, joins us to discuss the company's recent investments and achievements, as well as its Ligentix platform.
"Our customers have always guided our decisions and we have close working relationships with clients across the business," Lee begins. "With carrier independence and robust processes, our team has the freedom to adapt and change our service based on what is best for the customer. We have a unique ability at Ligentia to combine close customer relationships with technology to produce a one-of-a-kind, tailored solution that is unrivaled by any other supply chain and logistics provider."
A practical application of such technology is demonstrated by the company's own market-leading proprietary supply chain management software, Ligentix, which runs alongside its traditional services (air, ocean, road, rail, warehousing, and fulfillment). The first version of the platform was launched in 2013 and is now in its fourth generation, with a dedicated team of 75 business analysts, architects, and software engineers.
By capturing every touch point in the supply chain, Ligentix provides users with complete visibility of their supply chain, right down to item-level data. During the Suez Canal vessel blockage in March 2021, for example, Ligentix was able to assist customers by telling them the exact contents of each delayed container, allowing clients more control over their supply chain.
Data-driven efficiencies
"Our next exciting feature of Ligentix will be a predictive analysis tool, which will further enhance our customer experience and assist clients with making effective supply chain decisions," Lee explains. "In addition to Ligentix, we also launched our Customer Hub in 2021, which is a customer service platform that collects all relevant correspondence and data, giving clients a 360-degree view of their supply chain.
"The wealth of data we capture through both Ligentix and our Customer Hub powers our advanced Business Intelligence (BI) suite, which produces exceptional analytics to drive supply chain efficiencies," she continues. "We are then able to use this data to suggest improvements that enhance our customers supply chains and ultimately save costs."
Ligentia has recently invested in additional technology, but with an emphasis on sustainability. Lee elaborates: "To prevent the worst impacts of climate change, action needs to be taken by all companies across the globe, and Ligentia is no exception. We have recently partnered with Pledge, the leading supply chain emissions management software, to help our customers reduce their environmental footprint.
"This partnership with Pledge will enable us to provide customers with real-time visibility of their carbon emissions, helping them to measure, manage, and take action on reducing them," she adds. "As consumers become more socially conscious and support sustainable brands, we believe that carbon emissions data will become a vital and valuable aspect for any business designing carbon reduction strategies."
Additionally, Ligentia's technology-driven insights were highlighted during the COVID-19 pandemic, as the business supported the UK, Australian, and Canadian Governments to minimize gaps in the vital supplies of Personal Protective Equipment (PPE) and medical supplies. "We very quickly established a rapid response team in the UK, China, and Australia as soon as the pandemic hit," Lee recalls. "The team operated 24 hours a day, seven days a week and chartered over 350 aircraft to transport thousands of essential items.
Partnering for growth
"We were delighted to be recognized as a Crown Commercial Service supplier for the UK Government in April 2022, as it supports our strategy for growth in the public sector, especially after the pandemic," she details. "Since the award, we've had the opportunity to work with Supply Chain Coordination Ltd (SSCL) and the UK Health and Security Agency."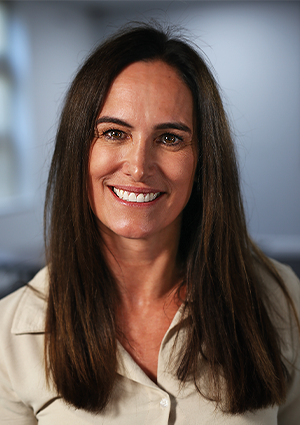 Over the last 25 years, Ligentia has continually crossed borders and matured alongside its customers across the globe but is now focusing on expansion within Europe. To facilitate such growth, the business acquired its Polish partner, VGL Solid Group (VGL) in October 2022. "We are currently rebranding VGL and integrating the businesses under the Ligentia brand," Lee explains. "We are working at pace to help our customers unlock new value from their supply chains as a result of this integration.
"This acquisition is a significant step in our European growth strategy, strengthening our brand visibility and service capabilities in the region," she goes on. "We already have a successful, long-standing relationship with the team at VGL, as the acquisition was a natural extension of our highly successful joint venture, which we operated together for nearly ten years."
Turning to the future, Lee proposes: "We recognize the importance of regional expertise and experience, so we have strong aspirations to grow alongside our customers in North America, Europe, and Asia. We also plan to invest further in technology through an ambitious program of digitalization and automation. But overall," she concludes, "it's an exciting time for Ligentia, as we continue supporting customers to deliver smarter, innovative solutions for managing sustainable, flexible, and resilient supply chains."