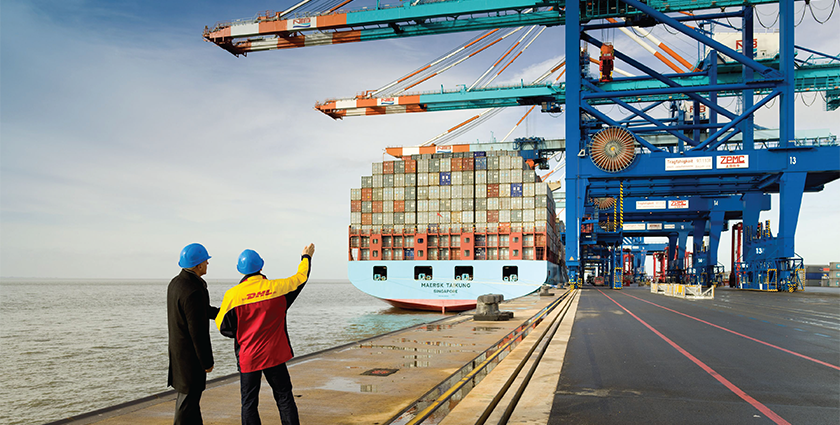 End-to-end excellence
Managing resilience and volatility in the international supply chain: DHL's Global Head of LLP breaks it down
It goes without saying that the pandemic has changed lives. What we are now seeing emerge, however, is the prominence of the global supply chain. It is the buzz word in all things industry. In fact, the term itself – supply chain – has become part of everyday language.
When ordering a new bathroom basin or drum kit or electric car it would not be surprising to hear that something to do with the supply chain will mean the order is going to be delayed. Sometimes, though, we can forget the journey that product will go on: raw materials and procurement to production and storage, and then, finally, distribution. Navigating that journey and getting that product to the end user – typically, us – is no easy feat.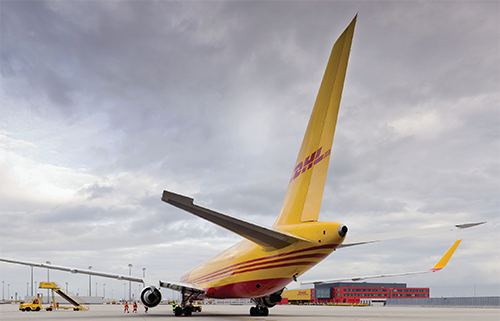 Yet, with a Lead Logistics Provider (LLP), also referred to as a Fourth-Party Logistics Provider (4PL), that feat is made much easier. LLPs help businesses navigate and manage every aspect of the supply chain and are, therefore, the partner of choice for those that want to streamline processes, move parts on a daily basis from end-to-end, improve visibility across the supply chain and its ancillary networks, and drive improvements.
In doing so, businesses that work with an effective LLP can expect to optimize processes and make operations increasingly Lean, cost-effective, and automated. During the pandemic, however, cracks in those formerly steady networks began to form.
Equilibrium became disequilibrium; profit became loss. Without dynamic prevention and supply chain resilience, both of which are established and then bolstered by an LLP, businesses were burdened with chaos and confusion.
Breaking down the services and benefits of partnering with an LLP is Thorsten Roggenbuck, Global Head of LLP at DHL – one of the biggest logistics companies in the world. "It all starts with the needs of the customer," he begins. "Typically, these are geared towards better data analytics and supply chain visibility. Markets are extremely volatile because of the current geopolitical climate and global situation, and therefore we must ask: How can customers cope with disruptions in the market with regards to the scarcity of resources?"
That question is dynamic. As Thorsten goes on to explain, it is not asked once – but constantly.
"Businesses are not still; they are moving at speed. Sometimes, in all directions. Lines begin to blur with acquisitions, divestments, nascent technology, the growth of ecommerce, more informed Environmental, Social, and Governance (ESG) strategies, and product launches. All these and more require new markets, insights, and supply chain networks in order to maximize efficiency and mitigate disruption.
"LLPs take care of these changes by providing management services support," explains Thorsten. "In this sense, as an LLP, we do not physically operate the supply chain; rather, we manage our customers' supply chain. This process is carried out through a design, manage, and operate model. First, we investigate our customer's business strategy and identify how we can support it. Second, we map out the supply chain and figure out how we can design a logistics network around it. Third, we implement the design and run it via a day-to-day management approach, allowing us to adjust to the market and change it in a way that enables the business to continually improve and innovate. We regularly review the supply chain set-up; checking it against the customer's business objectives to ensure it is fit-for-purpose. From inventory location optimization to waste and transit time reduction, we regularly identify and implement improvement ideas.
"We are active across a range of industries – automobility, life sciences, engineering, manufacturing, and more – and have invested in global markets for more than two decades," he goes on. "We work from our DHL Center of Excellence, which covers more than 20 countries, enabling us to truly serve our customers end-to-end."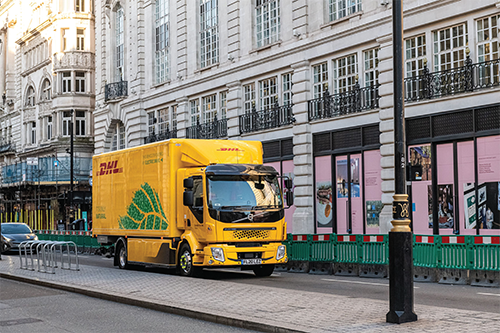 Indeed, rather than simply designing frameworks for global supply chains, DHL also manages them. It seeks to operate, improve, and transform. As Thorsten notes, under his leadership, the LLP team at DHL covers the entire life cycle of the chain – and that has not gone unnoticed.
For the seventh year in a row, DHL LLP has been named a leader in the Gartner Magic Quadrant for Third Party Logistics Worldwide and has been recognized as having an exceptional ability to not only design a strong vision for logistics services, but also execute it.
"The needs of customers do not change," he asserts. "They have always been there, and they always will. However, there are at least three that have proved more important since the pandemic. First: resilience in the supply chain. Volatility in all areas must be addressed and managed successfully to keep businesses in profit and deliveries on-time; our tools and competency in this field offer any company a competitive advantage.
"For one leading technology provider in the Asia Pacific region, our supply chain management services, including the outsourcing of its end-to-end transportation operations, enabled secured and consistent access to transport resource, and an increase in on-time delivery rates to more than 95 per cent. Alongside increased responsiveness and supply chain visibility, our processes gave internal teams more time to spend on core business issues when freed from the burden of day-to-day management of transport providers.
"Second: real-time trade-off decisions. The most cost-efficient logistic solution is not necessarily the best from a business perspective – service-level, flexibility, time-to-market all have to be factored in. As such, digital twins and algorithm-based what-if scenarios can help to find optimal real-time solutions.
"We work with an Asia Pacific-based airline to help manage their supply chain of in-flight goods and resources across 25 countries, coordinating 100 suppliers on their behalf. The vast data this work has generated means we've been able to develop a digital twin of the supply chain. We are able to virtually explore 'what if' scenarios which proved particularly important during the pandemic. We utilized the digital twin to plan what goods would be needed and where, depending on what was happening in the wider travel and aviation markets. For the customer, this was the latest in a series of initiatives which, over the course of our relationship, has seen more than $5 million worth of transformational savings.
"Third: ESG in the supply chain. The world is changing – and we only have one. More so than ever before, the importance of embedding sustainability in the supply chain is being considered by our customers, and we are eager to help."
The world is changing, indeed. It always will. However, one thing remains certain. In the middle of unprecedented global health emergencies and geopolitical disruptions, on-time and on-course operations all depend on three simple letters: LLP.
DHL LLP
www.dhl.com
Services: Lead logistics provider