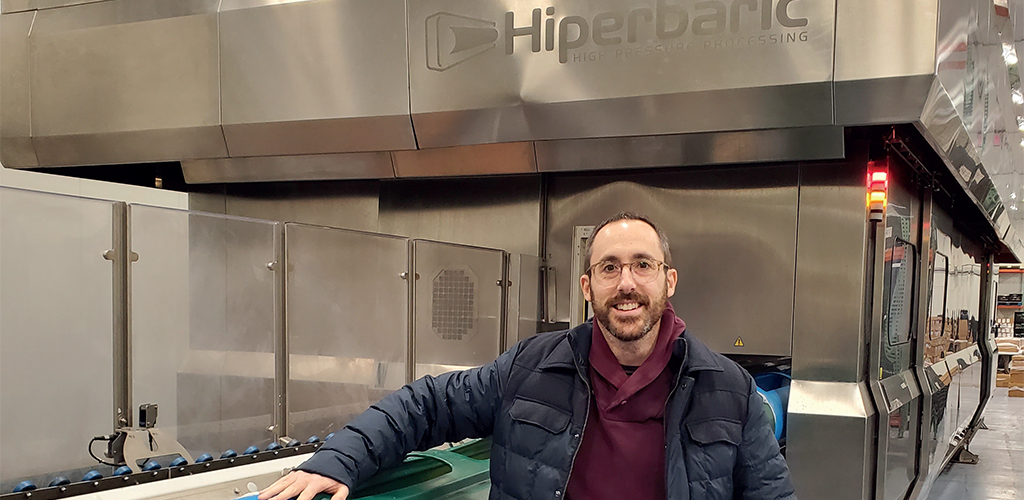 Organic and natural perishable solutions
As a major distributor of health foods and organic products across the New York metropolitan area, Dora's Naturals now sees success with its extended high-pressure processing, and third-party logistics divisions
As part of a family of businesses with over 100 years of heritage, Dora's Naturals (Dora's) has always recognized the importance of quality, perishable, natural, organic, and specialty foods. The company is known for its family-business feel, and it continually supports a range of healthy-living businesses, from independent brands to household names. Having roots in the dairy industry, the company has grown its distribution, processing and logistics silos. Dedicated to making healthier alternatives available to all, Dora's Naturals now looks to expand on its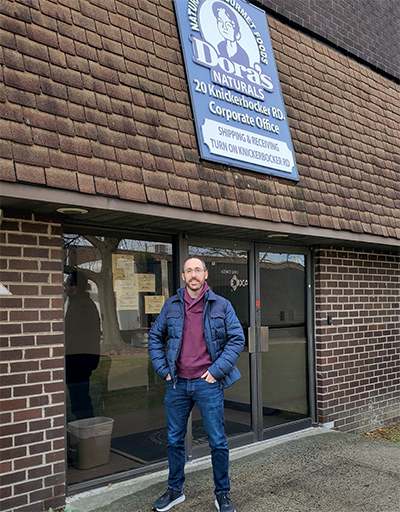 offerings and range of services to its customers.
"Originally, we only distributed organic milk under a single brand. We learned very quickly as a distributor that you can't survive on just one product, so we started expanding our business into other product categories within the natural and organic space," reveals David Scheingold, Director of Supply Chain at Dora's Naturals. "Moving into these categories really helped shape Dora's as it is today.
"We became a part of the organic food trend very early on, and over the last 20 years Dora's has continued to find better-for-you, health-first products for its customers. We often develop new products, and we also carry some of the largest names in healthy food and beverages, products like Harmless Harvest Coconut Water and GT's Kombucha," he continues.
Healthy-living trends, and demands for food transparency, have seen a rise in popularity over the last few years; as a driving force behind this shift toward more conscious consumption, Dora's Naturals has seen exponential growth. "People are not just looking for good value, they also want functional benefits with the food and beverages they are consuming. So, whether the demand is for immunity shots, drinks that have probiotics in them, or non-dairy alternatives for yoghurts, we provide these options for our customers," says David.
"We feel that is the forefront of where the educated consumer is going, and there is no turning back, disruptive innovation in food is only accelerating as consumers are more and more conscious of what they are putting into their bodies. People are no longer interested in sugary sodas and CPG products that can have a detrimental impact on their health, and we are perfectly positioned to deliver the products that meet this new demand."
This rising success is also due to the dedication that Dora's Naturals has to its customers, as David emphasizes: "Many of our brands are in thousands of locations across the tri-state area. Oftentimes when we start with them they are quite small, but when we believe in the vision of a brand, he will take them on, and support them through their initial growth phase into more mature businesses.
"That means not only distributing to all the silos we service, but providing additional services such as in-store merchandising and meeting regularly with our brands to review key data and growth strategy. We have merchandisers going in and packing the product out on shelves, and we provide input on how to best grow the brand, so it really becomes a full top-to-bottom partnership.
"Today we are in 4000 locations, primarily in the metro New York tri-state area, and we do various silos of business; Whole Foods is a major customer of ours, but we are also in 700 drug stores, all the supermarket chains that are headquartered in the New York region, and about 2000 independent accounts, along with major online retailers," he elaborates.
It is clear that Dora's Natural's has fortified strong, mutually-respectful relationships with its brand partners and customers; with a recent surge in supply chain disruption, these connections have been central to Dora's continued success. "We have very strong relationships with our partners, whether its GT's Kombucha, Harmless Harvest Coconut Water, or Suja. They understand that despite the supply chain challenges, as long as they keep communicating with us, we can keep the shelves full and have consumers getting the products they want.
"I believe that having longstanding relationships with our vendors and brand partners has really led to us being more proactive in the market. We are used to thinking creatively to solve potential supply issues, so that we can meet the needs of our customers," says David.
This attention to detail is the direct result of Dora Natural's company culture, as David details: "We've grown from a small business into one that has become much more sizeable, but our ethos is that of a small business, meaning we are very high-touch, we are collegial, and we provide a ton of service to our customers.
"A lot of distributors our size have very high minimums and very rigid service schedules – they won't even look at a brand if it doesn't meet strict criteria. We are the opposite of that. We strive to say 'yes' where we see opportunities in the market; we are going to be true partners with the brands that we choose, and we are going to offer them a very high level of service.
"In our partnerships, we are really going to take care of our brands and customers; we want to go above and beyond. In this market that is really what separates us from the competition. We are willing to invest in smaller companies despite all of the supply chain and inflationary pressures we've come up against, because we strive to maintain that high service level, and that collaborative culture."
Fostering mutual respect on all fronts has helped consolidate Dora's Naturals operations, and create a positive environment for everyone involved, as David highlights: "You have to look at your employees as your greatest asset, and treat them as such. We are very conscious about having an open-door policy, so that anyone within the company can come to senior management and have an open discussion.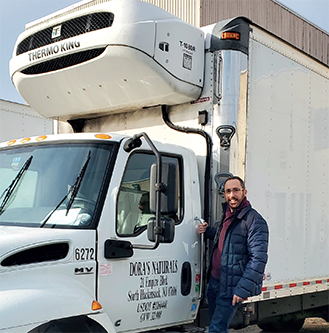 "In a post-pandemic world, it is important to utilize your assets to the best of your ability; it makes you more efficient overall. We have changed a number of our operations through continuous communication with staff; whether its cycling our fleet, utilizing dynamic routing software, or leveraging our strong IT department to make sure we have real time information, all of those things help control costs and have better outcomes for our customers."
The outbreak of Covid-19 has also contributed in bringing health concerns to the forefront of popular culture. In response to this, Dora's Naturals has used its intimate knowledge of the organic foods industry to provide consumers with better-for-you food and drink alternatives. "Working both as a processor and distributor means that we have a real overview of the products lifecycle," discusses David.
"We see there has been a huge demand for things like juice shots – such as two ounce juices containing ingredients such as ginger, citrus, and turmeric. They have immunity benefits, and people are picking them up more frequently than some of the more shelf-stable chemical derived products.
"One of the other things we are seeing include massive increases on the HPP, or high-pressure processing, side of our business. There is a really big demand for natural, minimally processed products in both human and pet food spaces. Whether its juice, hummus or meat for us, or lamb, chicken or beef products for our pets, if there is a clean label people will be more inclined to purchase. This is because HPP doesn't use preservatives or radiation to extend shelf-life, so it's a solution for consumers being more conscious of the ingredients that go into their food," he adds.
Dora's high-pressure processing division runs as a separate business, within the Dora's Naturals family. "We got involved with HPP because it is a safer and healthier way of extending food and beverage shelf life, and it also happened to support a number of our brands," says David.
"Brands were having to send products to three or four different locations within the US to get their product manufactured, labeled and HPPed. With us, all those processes are put together and the whole supply chain is simpler. We started with one small HPP machine, and we introduced the largest model available into one of our sites in 2018," he continues.
Now extending its HPP branch, as well as a more established third-party logistics division, Dora's Naturals is certainly building a bright future for itself as a key player in the organic foods industry. "In three to five years I would like to see us with a larger footprint, embracing more automation and more technology.
"We also hope to continue supporting and growing our existing brands, whilst integrating and onboarding new and exciting first-to-market products that are healthy, organic and better for consumers," David concludes.
Dora's Naturals
www.dorasnaturals.com
Products or services: Distribution, HPP and third-party logistics