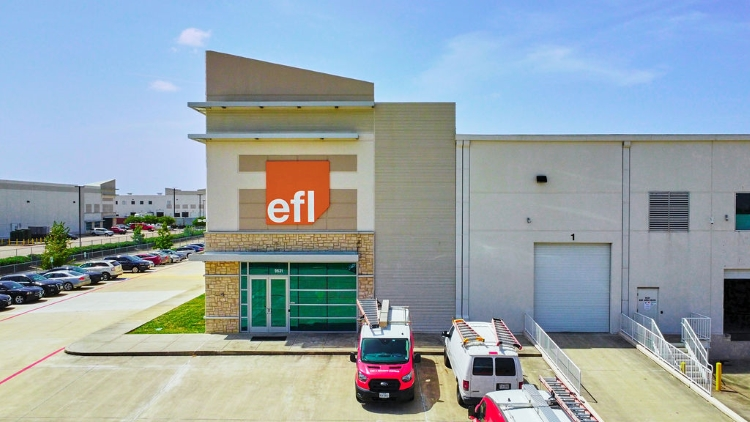 EFL Global enhances visibility by going live with Infor Nexus 
Leading logistics service provider leverages the Infor Nexus platform to enhance supply chain visibility and client collaboration 
Leading global supply chain experts, Infor Nexus, have announced that EFL Global will join its logistics service provider (LSP) community. As a division of cloud industry company, Infor, Infor Nexus is a single-instance, multi-enterprise business network platform.  
EFL Global, an international logistics and supply chain industry leader, will leverage the platform's machine learning and predictive analytic capabilities. It will enhance its supply chain operations and better serve its clients. 
The Infor Nexus platform optimizes the flow of goods, information, and capital, from source to delivery and payment. Empowering businesses to boost overall supply chains, it improves on-time delivery and customer service, reduces costs, and enhances partner relationships.
"The Infor Nexus network enables our clients to have full visibility of their supply chains," said Erika Babcock, Senior Director of Order Management at EFL Global. "It means they can optimize lead times, obtain visibility to industry disruptions, and reduce costs.    
"Through the use of predictive analytics, EFL Global can generate and provide accurate container event data," Erika noted. "Such reporting will enable clients to have real-time information, while at the same time provide them end-to-end supply chain visibility." 
The power of real-time data
By leveraging the broader ecosystem of Infor Nexus' 20 years of data expertise, it can apply AI to predictive modeling. Additionally, real-time signals, precise ETAs, and community data will also enable EFL Global to anticipate industry disruptions. 
It will enable EFL Global to provide a combination of status updates with live GPS location data. Clients will also benefit from community data regarding potential issues like port delays or severe weather.
"Having a connected supply chain, the end-to-end visibility, and the insights has never been more critical," said Heidi Benko, Vice President of Product Marketing at Infor Nexus. "We're excited to support EFL Global in providing their clients with intelligent insights, leading to smarter supply chains and improved client experience."