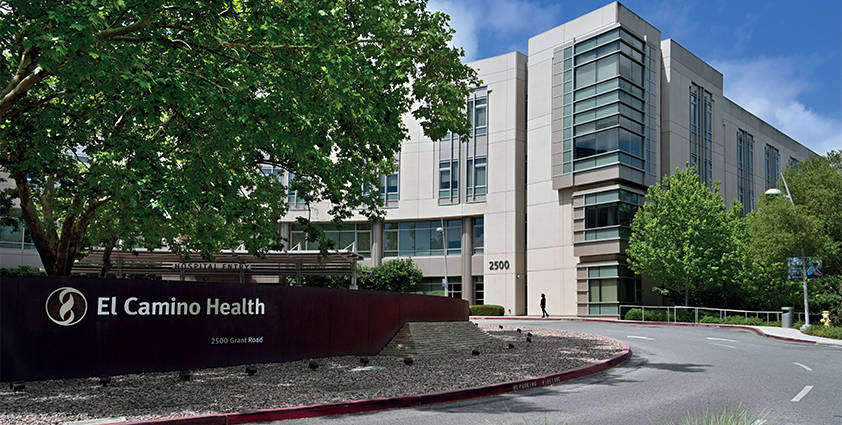 Inspired by change
Regardless of the challenges imposed by the pandemic, El Camino Health has been determined to provide world-class healthcare services, and with 60 years in the industry, it seems to be excelling with its mission
Based in Santa Clara County, California, El Camino Health (El Camino) hosts two acute care hospitals in Mountain View and Los Gatos. In speaking with Paul Hasbrook, the Director of Supply Chain, we learn about how the healthcare center has navigated the supply chain issues created by the turbulence of the pandemic, while still taking time to celebrate 60 years of hard work and innovation in the industry. You can find El Camino in the heart of Silicon Valley, where it is surrounded by a culture of innovation. "To give you an idea of what we do, in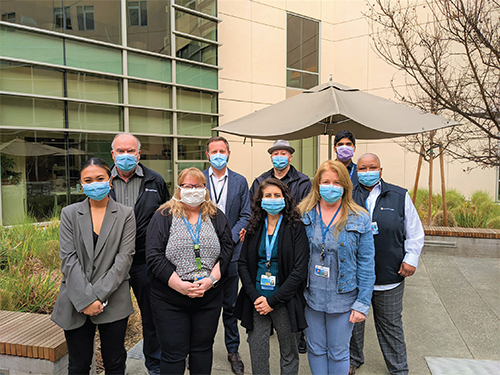 2009, the MitraClip was developed here, which is a revolutionary therapy and is being used by cardiologists around the world. This is one of the achievements that makes me really proud to be part of this team," he begins. Ten years later, El Camino was the first in the world to commercially offer the robotic lung nodule biopsy procedure, which helps detects lung cancer.
For Paul, celebrating 60 years in this industry is a fantastic milestone, and one that he is very grateful for. "The occasion was officially marked in September 2021. We received visits from public officials and held a few small employee gatherings. It was a little tricky to do, considering Covid-19 was still out and about. Honestly speaking, however, I feel we celebrate every day as though it's the anniversary, because we want to continually honour the level of innovation that our team brings to this company," Paul shares.
As he alludes to, being located in the heart of Silicon Valley plays a massive role in El Camino's ability to remain a leader in the healthcare sector. "We work in an environment of advanced clinical studies, and the pandemic has been a prime example. We were the first hospital in the world to enroll a patient to trial the Pfizer pill development to treat Covid-19.
"One of the areas that we shine in is the level of technology we incorporate into our work. We are a hub for surgical robotics along the West Coast, because we were the first hospital in this area, and second in the nation to offer procedures with the da Vinci system, which has subsequently become ubiquitous in the modern surgical suite.
"We also have multiple advanced programs for spine and neuro navigation, and the delivery of screws for spinal fusion. We also have multiple platforms for robotic knee arthroplasty and completed our 1000th surgery in February for the robotic knee system. Above that, we have a solid track record of delivering excellent patient outcomes when it comes to cancer recovery," he says.
The conversation then streamlines into a topic that forms a large part of Paul's day-to-day operation: the supply chain. He shares that the company is in the process of migrating to a cloud-based ERP system, and he hopes that it will go live by November of 2022. "That development is currently underway, and represents a major focus for our supply chain as we work closely with information services. The automation on both the procurement and inventory side of the supply chain will help boost us massively. With real time analytics, we can have access to the right information at the right time. I'm really excited to have the same level of innovation within our supply network that we use in our clinical practice."
This is an exciting new chapter for the business, considering that the last two years have been an immense challenge. Nonetheless, Paul believes El Camino has been very fortunate, in that the clinic has bounced back to the same number of patients it had prior to the impact of Covid-19. "The pandemic has been a testament to our capabilities and the resilience of our team members. We had a dramatic shift in supply demand, which occurred almost overnight, and with it came a significant challenge.
"For example, we went from using five or ten N95 masks a day, to needing about 500 or 600, so it's instances like that where the shift has been incredibly stark. But we are adapting well by refining some key response techniques. Firstly, we are diversifying our bulk orders for PPE and other supplies. Secondly, we have leveraged our off-site storage, because our storage demands have increased dramatically, and thirdly, we have taken to deploying inventory in new and creative ways in cooperation with our clinical leaders," he says. Each of these measures is to anticipate the needs of the health centre's practitioners so that they are able to perform their jobs to the best of their ability.
On the subject of the pandemic, Paul then highlights that although many hospitals made the decision to send staff to work from home, El Camino did not. "We felt very strongly that the supply chain team needed to be on the premises to observe what was happening on the frontline. I think that comes from our culture of having an engaged staff who are passionate about the work that we do, and, of course we do our best to look after them as well. For example, and it may seem small, but we have a program where we deliver snacks to hospital staff, and it's a great way for us to stay connected and supportive of the great work that they do."
The same has proven to be true for its supply chain network. "As an example, last year, we transitioned to a new group purchasing organisation, which gives us access to more competitive contracts and additional support for things like sourcing backordered product. We have also recently deployed a more deliberate approach to RFP's and contracting, engaging with new suppliers. We have again raised our standards to bring on suppliers with values and ambition that aligns with ours."
With all these ventures in mind, 2022 promises to be an exciting year for the company, and, in the long-term, Paul is gearing his department to take on a proactive approach to its contribution to the overall success of El Camino. "The ERP migration is a huge lift for our supply chain. We are working on delivering a suite of digital tools to really take things to the next level, which will include better contract and inventory management. Beyond that, I believe that we need to be willing to adapt to industry challenges as they arise. I believe that El Camino is doing great things, and we are going to maintain our role in ensuring that that continues," he concludes.
El Camino Health
https://www.elcaminohealth.org/
Services: Healthcare