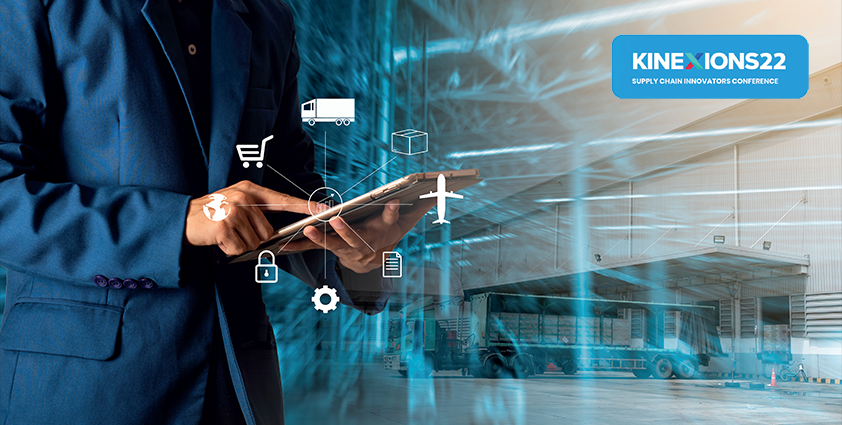 Transforming the wild west
As part of our coverage of the Kinexions22 Conference, held in San Diego, California, Supply Chain World reports on one of the significant sessions, in which Honeywell discusses the implications of its Global Design Model
We're proud of our legacy," reads the opening of Honeywell's session at the 2022 Kinexions Conference – with good reason. Established in 1906, the corporation has pioneered a series of revolutionary technologies since joining the stock market in the early 20th century, including the first temperature control in buildings, vital aerospace software, and catalytic converters.
"It's a 100-year history of acquisitions and divestitures, very much managed as a portfolio company for a long time," reflects Benji Green, Vice President of Digital Planning, Transformation, and Integrated Supply Chain at Honeywell. The company delivered $34bn in sales in 2021, broadly categorized into four distinct business groups: performance materials and technology; aerospace; building technologies; and safety and productivity solutions. Benji confirms: "We do everything from earplugs that cost a penny, making one million a day, to a $2m jet engine, making only seven a week."
But Honeywell isn't here to talk about the past; as Benji puts it: "it's all going to be about transformation." A supply chain professional for 23 years, with former employers including Avaya, IBN, Lenovo, and Accenture, what drew Benji to Honeywell was the company's strategy for investment, one that he attributes to the vision of Honeywell CEO, Darius Adamczyk.
Appointed in 2017, Darius has driven the company's investment in standardization, simplification of its corporate strategy, and standard metrics. "We're really focusing on creating best-in-breed in every one of those businesses, instead of letting them run independently," Benji explains. "It's a totally different strategy, totally different effort, and totally different initiative."
It's an approach that is already bearing fruit. "We've achieved over 30 percent site consolidation," Benji continues. "That's credibly improved efficiencies in the factories. We've reduced almost 150 ERPs down to 10, as part of the huge digital transformation. And we've invested over $2bn in these repositioning efforts."
It doesn't end there, either. Honeywell has also invested another $1bn in transformation initiatives, notably its Kinaxis RapidResponse deployment. The company has also birthed five new different businesses, bringing its total to 37 across the four business groups. "We've received over $1bn in cumulative benefits," Benji reveals, as he looks to underline the value of this strategy. "From these initiatives, we're talking about another $1bn just in manufacturing simplification, and then $1bn in permanent cost reductions."
Looking back, Benji is open about the planning challenges that Honeywell had to overcome, a situation that he describes as a "wild west", owing to the absence of corporate policy or structure. "There was basically no standardization," he reveals. "We had over 2m active SKUs, and nine different planning systems, on top of hundreds of thousands of spreadsheets.
"A lot of the organization was still merged by our planners," he continues. "We have every type of manufacturing environment you can imagine – continuous, made-to-stock, made-to-order, made, varying config, engineer-to-order, fixed BOM, variable BOM. It's very diverse in the complexity of what we had to address."
To resolve these difficulties, Benji, and Honeywell, came up with its so-called 'Global Design Model'. "It's a kind of North Star, that says, 'every business we have should be able to fit into this model'," Benji argues. "That doesn't mean every business will use every part of the model. But the model has got to be able to fit every business."
Underpinning this modular strategy is a set of core principles, including statistical, demand, inventory, supply, production, and materials planning. "We took this model, and started to do the transformation strategy on people, processes, and technology," Benji indicates. "Everybody gets trained on the global design model. In fact, there's dozens and dozens of pages of details behind it that go down to level five detail."
Equipped with its model, the next challenge facing Honeywell was to identify the optimum software to help bring it to life. "Obviously, there are non-negotiables," Benji points out. "It's got to meet all your security requirements. We wanted to go with someone who had been on the Gartner Magic Quadrant for a long time, was a leader in the industry, and had customers that we could go reference that were comparable to Honeywell, both in scale and in complexity."
Crucially, the company made sure to pursue a non-customized solution, in the shape of Kinaxis RapidResponse. "I don't have a custom business," Benji reminds the audience. "I have 37 different businesses. So, I wanted a standard, out-of-the-box capacity and capability, so that it created that standardization without me and the team going and developing it."
Attention then turned to deployment. "Our very first phase was only 26 sites," Benji reflects. "That took us nearly ten months, for two different ERPs. Then, we took a cooling period. We wanted to make sure that it was working, and the CEO specifically was not 100 percent convinced that this was going to be a game changing strategy."
Six months later, things took off. "We're moving real fast," Benji admits. "Now we've got four different deployments all in parallel across many businesses. By the end of this year, just in the first quarter, we're going to have nearly 150-plus sites, and have done 72 percent of the business's revenue."
Benji ends the session with a few wise words for those looking to enact a similar strategy, including the need to focus deployment on a so-called "fertile" business. "They need to have an IT landscape that works," he says. "You don't want to go try to deploy on five ERPs at one time – the large majority of the time, and the project, is the data work, data mapping, validation, cleansing, and then of course, the use of training in parallel. You got to think, 'okay, let's simplify the IT landscape so I can do quick data deployment'."
Among everything else, enthusiasm is key. "You've got to have willing adopters," Benji concludes. "You need level two or three maturity organizations that realize there's a level four and five that they want to get to. They say, 'Yes, I can do this', they're capable, and they're anxious to get better."
https://www.honeywell.com/us/en