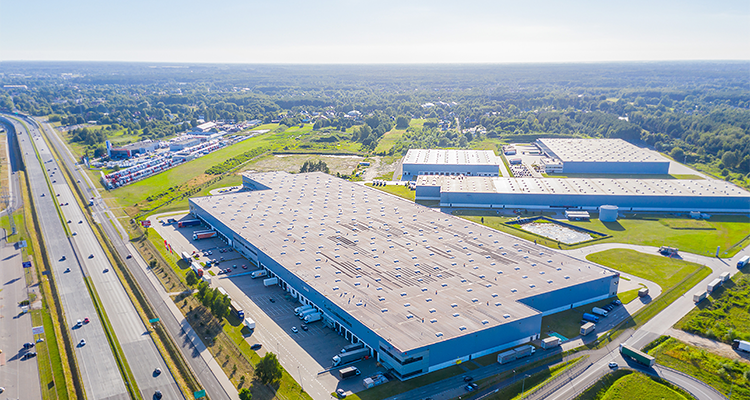 How Colliers balances local real estate expertise with its global reach
Colliers is a leading professional services and investment management company. For more than 30 years, the business has been providing expert advice to property occupiers, owners, and investors, on a local, regional, national, and international basis.
With over two-billion-square-feet currently under its management, the company is on a mission to maximize the potential of property and real assets to accelerate the success of its clients, investors, and people. It has a longstanding commitment to operate with integrity and has gained a strong reputation in the industry for delivering exceptional value to both clients and investors across the globe.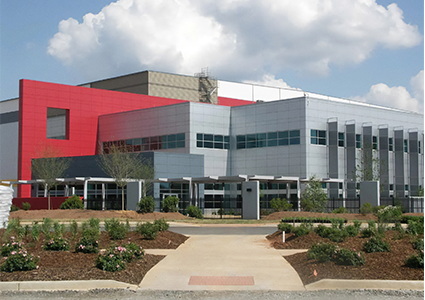 "We're one of the first truly global commercial real estate organizations, formed over 30 years ago as a network of independent firms," begins Todd Steffen, Executive Vice President of Supply Chain and Real Estate Advisory Services at Colliers. "Unlike local firms, our national and international coverage spans over 500 offices in 66 countries worldwide, meaning we reach 95 percent of the developed world.
"We proudly trace our original roots back to a local firm founded in 1898, with many of our local offices tracing back even further. Our collaborative mindset, which provides customers with expert localized knowledge, has proven successful over the years, and today, our local roots remain at the core of the business. We've grown steadily, using our local experience and expertise to successfully complete over 30 mergers and acquisitions across the Americas, Asia, and Europe.
"As client demands evolved to require consistent service, accountability, and interconnected resources, many independent firms experienced difficulty in trying to accommodate these requirements," he continues. "However, we recognized an opportunity in the market to provide high-quality, reliable service through an integrated platform of professionals and property services."
With this in mind, the business completed several mergers, concentrating its investment on North American firms with operations in various commercial real estate specialties. All companies in the organization committed to operating under a single, unified brand name in 2010, with a combined mission and business principles.
Entrepreneurship and innovation
In 2015, the business rebranded from its former name, FirstService Group, and became Colliers International Group. It began trading on the Nasdaq Stock Exchange and Toronto Stock Exchange in June 2015 as one of the top publicly traded commercial real estate firms with global operations.
"Our history and heritage separate us from others in the industry," Todd states. "Our offices were originally established by local experts, business owners, or through partnerships with top-tier companies in the appropriate regions. This has fostered a culture of entrepreneurship and innovation, which continues to run through the core of our business today.
"We are more than just a brokerage firm," he continues. "We offer a range of property and project management services. For example, our solutions include full-
service tenant representation and capital markets expertise, that are complemented by consulting services like portfolio strategy, network design, transportation optimization, distribution center capacity planning, and workforce analytics."
Todd's approach to serving his clients brings to bear his very unique background as a supply chain executive for over 20 years in retail, wholesale, and manufacturing, prior to joining Colliers in 2017. Todd is able to think like a tenant when representing tenants and negotiating with landlords, as he's spent 15 years at Walgreens, helping them to build out their massive, highly automated, distribution center network across the US. In addition, Todd brings to his clients his end-to-end supply chain experience, having overseen global transportation and inventory management at Walgreens, as well as leading Supply Chain Transformation programs at both Walgreens and Newell Brands.
Turning to the industrial sector specifically, Todd details: "Our industrial clients range from small-to-midsize privately held companies to large multi-national corporations and include private equity, manufacturing, warehousing, distribution, fulfilment, recycling, and food and beverage companies. To best serve those clients, Colliers has formed specialty groups within the Industrial real estate brokerage group, such as the Food and Beverage team, which is a group of industrial experts focused on cold storage and food grade facilities."  Todd lends his expertise to help lead the Food & Beverage specialty group.
"Additionally, specific to our industrial real estate brokerage practice, we've developed a broker-led group comprising the top 90 industrial advisers for the top 50 North American markets. The Logistics and Transportation (L&T) group meets with clients two-to-three times each year at our customized events for training, networking, and industry focused conferences."
People first
In addition to working tirelessly to meet customer demand, Colliers is passionate about supporting its employees. "Our people are crucial to our success and are often recognized for the value they create for our clients," Todd explains. "Our culture celebrates the contributions of each person and encourages the development of both personal and professional skills."
With a focus on localized knowledge but an impressive global reach, the business must balance these factors to ensure success at both a local and international level. "We recognize that to maximize its value, local real estate knowledge must come from those in the field," Todd suggests. "We support local research and industry leadership and strive to create a strong shared network among our professionals. This includes robust tools and resources, so that employees around the globe can easily access the knowledge and specific expertise of their peers."
Industry expertise
As our conversation draws to a close, Todd reflects on his career to date: "In addition to my work experience at Walgreens, Newell, and Colliers, I've spent over 12 years on the advisory board for three different supply chain executive groups that span around 300 companies across the University of Tennessee Global Supply Chain Institute (GSCI), the Supply Chain Leaders in Action (SCLA), and the Retail Industry Leadership Association (RILA). The learnings and relationships I've developed through those groups have been invaluable in advancing my progress here at Colliers.
"Over the next five years, I'm aiming to double my team of industrial brokerage experts from three members to six," Todd concludes. "We're also looking to grow our portfolio of medium-to-large clients, both those that are private equity based or publicly traded. We'll continue to provide top-tier supply chain and industrial real estate expertise to clients around the world."