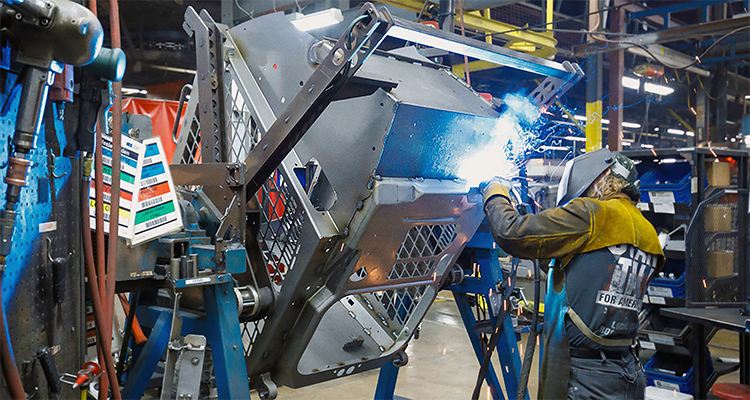 How Crenlo Engineered Cabs is revolutionizing its supply chain to increase capacity 
Crenlo Engineered Cabs (Crenlo) is a global manufacturer of operator cabs for off-highway vehicles, providing highly engineered cabs to some of the top original equipment manufacturers (OEM) in the sectors of agriculture, construction, military, and specialty trucks.  
It was formed through the merger of Crenlo Cab Products and Worthington Industries Engineered Cabs in November 2019, but previously experienced decades of success as Crenlo Cab Products, supplying its very first operator cabs to Caterpillar and John Deere in 1957.  
Today, Crenlo's operations are split into two main categories – operator cabs and cobalt modern cabs. "The main part of the business is operator cabs, which are used for many off-highway sectors such as construction and agriculture," says Ed Jackson, Global Vice President of Supply Chain at Crenlo. "Our engineered cabs are designed with the primary goal of keeping operators safe, comfortable, and productive."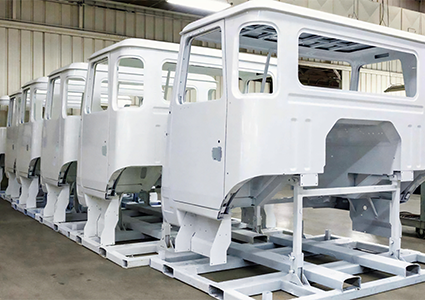 Aside from traditional cabs, Crenlo also offers cobalt modern cabs, providing customers with a level of design flexibility. "Although most of our business is contract manufacturing, we have a series of cabs that utilize our own ground-up designs, which can be used for a variety of applications and the customer can design features around our cab," Ed explains.  
"Small and specialized-equipment OEMs have historically not possessed the necessary resources to design and test a full operator cab. However, our cobalt engineered cabs series makes for an excellent choice and  we encourage a degree of customization where possible," he continues. "This way, we can be confident that we have ready-to-install, fully integrated, convenient cabs, with the option of designing features that make it unique to our customers' brand." 
With a vision to revolutionize its supply chain and ultimately increase capacity, Crenlo brought Ed onboard to optimize the inventory and supply chain processes. Ed's primary impact has seen the company's three manufacturing facilities adopt a single operating system and the introduction of a quarterly meeting with vendors, with the goal of identifying change and building stronger relationships. 
When it comes to problem solving, Ed is particularly passionate about identifying the root cause of a problem before identifying an effective resolution. "Finding solutions is all about asking questions; we have to ask ourselves not only what the issue is, but how did we miss something or why didn't we have the correct products at the given time," he elaborates. "By finding the root cause to problems, we have a deeper understanding of the issue and what we need to work on to prevent it reoccurring.  
Constant improvement 
"One of our recent challenges, for example, was inventory control and transaction integrity on the factory floor. We broke it down into smaller components to assess how the process was currently running versus how we wanted it to perform in the long term. Then we looked at various facts, research, and data, and put tools in place to help the team be more efficient in their day-to-day activities. Crenlo's culture is all about bias to action. 
"We now have a production schedule attainment meeting every single day, so that everyone in the team is aware of ongoing and upcoming production," Ed reveals.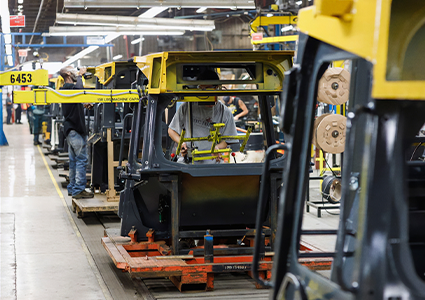 "Someone could pick a random day in March, for instance, and because of those meetings, I'd be able to tell you exactly what the product attainment was for that day in any of our facilities. As we get smarter and continue attacking the root cause of any problem, I believe we're getting stronger every day." 
Like many businesses, Crenlo has not escaped the numerous hardships facing the industry in the last few years. "When Covid hit, we went from having a six-to-seven percent growth year to a 65 percent drop in volume practically overnight," Ed reflects. "Everything seemed to pause for around a year or so, but luckily business picked up again in the fall of 2020, and two years later, I'd say we're probably now coming to the end of our recovery phase. 
"Then we were faced with the issue of steel supply shortages and all our suppliers reacted differently. Having had long-standing relationships with some of these companies, they understood the importance of just-in-time deliveries. We were also able to offer them the opportunity of supplying additional products like various shapes of laser-cut parts. 
Continued growth 
"These hardships reminded us that we're in a heavily relationship-based industry, so we need to over communicate with our base of suppliers and be very clear and concise as to what our needs and requirements are," he proposes. 
Discussing the supply chain specifically, Ed details: "We've completed our stabilization phase and we're now pressing on with optimizing it. We're considering where we're spending unnecessary money, for instance, and analyzing each step from a category management perspective. 
"In terms of the future, some of our customers are concerned over the prospect of recession, but there will certainly be an organic element to the market in the next few years," he suggests. "We're remaining positive; there's so much pent-up demand within the off-highway market for construction and agricultural equipment. 
"Also, we predict that the US Infrastructure Bill will continue to enable continual investment from businesses well into 2025," Ed concludes. "This means we should continue to experience growth regardless of the economic situation, which will keep the business fairly stable."