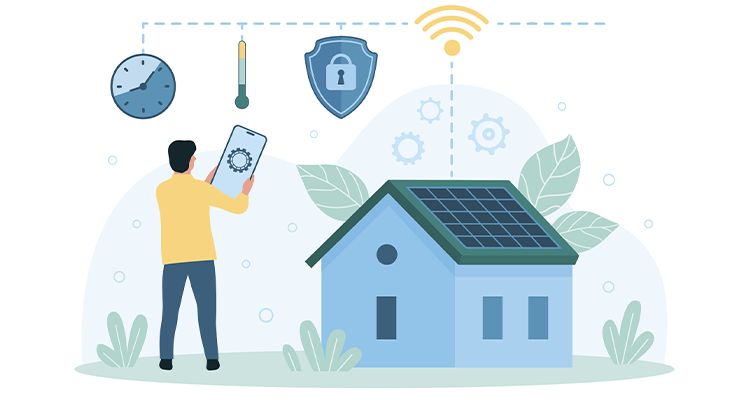 How IoT and WiFi automation are integral to the future of supply chains By Roger Sands 
Supply chain management is one of the most critical tasks for any organization in the supply chain network. Companies must manage products, manufacturers, suppliers, and customers with efficiency and speed, delivering the products that people want or need, when they want or need them. There is very little margin for error, and only so much that customers are willing to forgive. Organizations that turn to IoT technology and AI-powered WiFi automation to achieve success are positioning themselves to be resilient, effective, and ahead of their competition for the long run. 
IoT benefits for supply chains 
Hundreds of IoT sensors exist in today's market. These technologies make it possible for even the largest, most complex supply chain to become one connected network. Sensors collect and transmit data in real-time, providing organizations with the insights they need to optimize supply chains and make critical business decisions. Together, IoT sensors and AI can identify inefficiencies, predict market trends, and streamline logistics and inventory management. This helps reduce operating costs and improve customer experience (CX). 
Identify inefficiencies  
Sensors work to connect-the-dots. These technologies, and the data they gather and analyze, allow decision makers to better understand not only what happened, but why it happened. With better visibility into supply chain operations, organizations can both identify and reduce their own inefficiencies and better collaborate with one another. 
Predict market trends 
Understanding supply and demand is the basis of manufacturing and supply chain management. IoT sensors that interpret historical and real-time market data give companies a leg up when it comes to predicting current and future market trends. 
Streamline logistics and inventory management 
IoT technology should remove the unknown from supply chain operations. Companies can work with sensors that do everything from identifying potential bottlenecks based on weather complications or sourcing challenges, to providing smarter route and delivery options, automating paperwork, and delivering up-to-the-minute inventory tracking and analysis. 
Improve customer experience 
With better data and communication and real-time tracking, delivery issues are reduced and resolved more quickly. Deliveries are made faster. This improves the customer experience and increases customer loyalty. 
Reduce operating costs 
Taken together, the benefits of IoT sensors allow companies to reduce waste and save time. This results in long-term lowered operating costs and boosted operational efficiency.  
WiFi automation benefits for supply chains 
The IoT sensors that deliver the above benefits depend on flawless WiFi networks. This makes AI-powered WiFi automation solutions critical to success. 
These solutions automate the optimization of WiFi networks. They work 24/7 to provide IT professionals with the insights they need to quickly and cost-effectively keep networks running problem free. This allows every device dependent on the network to do its job, no questions asked. 
For the most comprehensive support, AI-powered WiFi automation solutions should deliver the following benefits. 
Complete visibility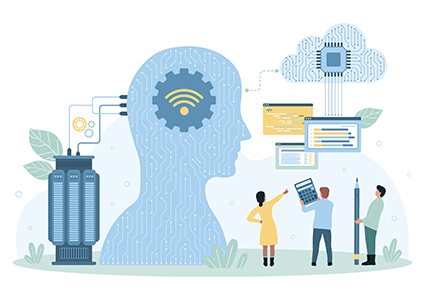 Complete visibility means visibility into the entire WiFi network ecosystem, every second of the day. To truly identify all network issues, the solution cannot avoid any network element. This includes but is not limited to connected devices, backend and frontend infrastructure, and applications. Since networks are dynamic and change constantly, IT professionals must be confident that the solution never misses a beat, but analyzes network activity 24/7. 
Proactive alerts 
Solutions should automatically identify problems in real-time and proactively alert teams. Real-time identification means that IT is often alerted before end users are impacted. With specific problems and causes identified, teams can solve problems faster than ever, aided in varying degrees by the level of detail provided by the solution. 
Automated troubleshooting 
In supply chain organizations, it is common for IT teams to be responsible for multiple sites. A solution that provides automated, remote troubleshooting significantly reduces the amount of time that teams must spend traveling to remote sites. This saves companies money and results in faster problem resolution. 
Historical and real-time insights 
Real-time insights are critical because networks are utilized in real time by thousands of devices and users. IT must know what is happening at any moment to deliver the best support. However, historical data is also important as it both allows IT to know what took place on a network when no one was onsite, and results in the identification of long-term performance and behavior trends. Taken together, these insights allow decision makers to make personalized upgrade and update plans for the WiFi network, cost-effectively providing future-proofing. 
IoT and WiFi automation 
The future may be unknown, but it doesn't have to be unpredictable. IoT technology supports supply chain management every step of the way, and WiFi automation solutions in turn support IoT by ensuring WiFi networks are always available and reliable. As supply chain networks continue to evolve, leveraging more technologies and facing fast-paced changes, IoT and WiFi automation will work together to deliver the real-time, comprehensive insights that companies need to remain resilient and competitive.
Roger Sands 
Roger Sands is CEO and Founder of Wyebot, the leader in AI-driven WiFi automation. Its vendor-agnostic Wireless Intelligence Platform™ monitors, analyzes and using its patented AI-based engine and market-leading multi-radio sensor, automatically provides problem identification with solutions resulting in up to a 90 percent reduction in meantime to problem resolution, up to a 70 percent reduction in WiFi problem tickets, and a reduction in onsite problem-solving visits by up to 80 percent.