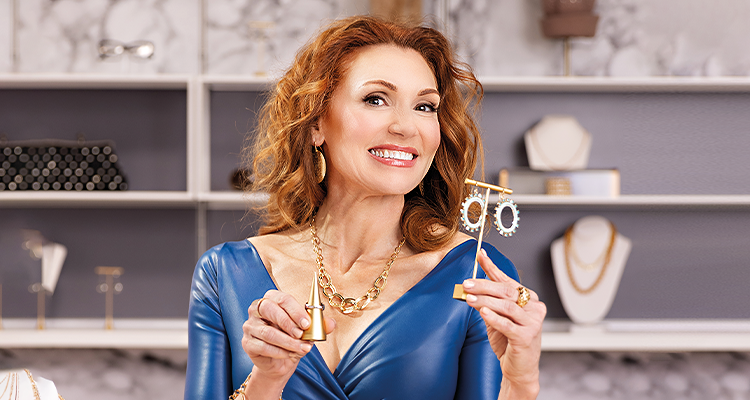 How JTV is revolutionizing the industry to bring jewelry to the masses
Whether earrings, a watch, a necklace, or a bracelet, jewelry is not only an accessory; it allows people to wear sentimental items, to express their personality, or to appreciate their culture, heritage, or religion.
"Personally, one of my most cherished, favorite possessions is a small bracelet that was given to me by a friend of mine who uncovered it during an archeological dig in the old land of Canaan," begins Tim Matthews, President and CEO of JTV (Jewelry Television). "It is estimated to be 3000 years old! It's fascinating to think that people were using metals and natural materials to adorn and decorate themselves at that time."
So, it is unsurprising then, that "there has been continual growth in the jewelry industry ever since, and it isn't slowing down anytime soon!" Tim explains. "The jewelry sector has played an important role in the overall growth of the US economy too, and despite life's ups and downs, interest in jewelry remains consistent; it is part of our human fabric, and something to enjoy and visually appreciate."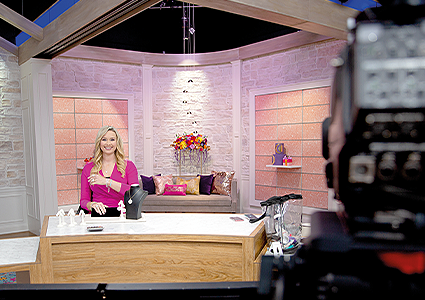 Building on and learning from this historic legacy, JTV is one of the largest jewelry retailers in the US and is preparing to celebrate its 30th anniversary in October 2023. With a vision to open the world of jewelry and gemstones to everyone, the business has concentrated on further expansion over the last three years, in terms of both product offering and international presence.
Having joined JTV in 2008 after his initial, 25-year-long career in law, Tim has witnessed the company's growth and expansion over the last 15 years. Reflecting on 30 years of JTV, Tim narrates his personal journey within the business: "2008 was a difficult time to join, as our entire society faced the challenges of bank failures, high unemployment rates, and all kinds of economic disruption, which led to heightened uncertainty from a consumer standpoint.
"JTV was a relatively young company at the time, so we didn't have the supporting infrastructure in place that you would expect from a mature business. However, our people are resilient, and we managed to ride out the difficulties, learning many important lessons along the way," he recalls.
"I have been lucky enough to participate in numerous initiatives since I joined the business, many of which have made the business stronger and better able to serve its customers, employees, and the wider community.
"We have an incredible spirit at JTV, and I am so proud of the people within the organization," he goes on. "They are very dedicated, diligent, and committed to opening the world of jewelry and gemstones to everyone, which has been our mission since the founding of the business. It is on our minds and embraced by all our employees in everything we do, from the way we speak to customers in our call center, to how we resolve issues or problems in the aftersales department."
So, to achieve its attainability goal, how exactly does JTV plan to substantially reduce the cost to the consumer, while still delivering a luxury product? The answer is its depth of expertise, and a global supply chain powered by international offices and positive relationships across the globe that enable direct access to goods.
One such demonstration of the company's ability to deliver exceptional value is through lab-grown or synthetic materials. "Synthetic or lab-grown materials allow us to create jewelry pieces that the average person can afford," Tim details. "Lab-created items are not new to us, as we have previously produced synthetic rubies and sapphires, but one of the biggest current trends is lab-grown diamonds. Their increasing popularity enables us to provide an affordable alternative to natural diamonds for a wider audience.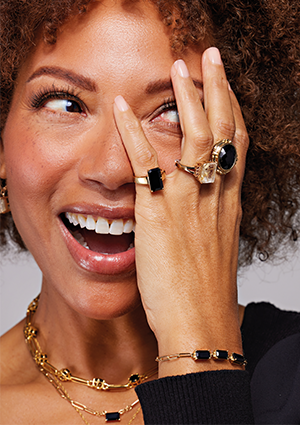 Affordable alternatives
"Let me give you an example," he elaborates. "A few years ago, I was shown a beautiful piece of three-karat alexandrite from Russia. It was a stunning gem with color-changing properties, so it was bluish-green in daylight, but purplish-red in candlelight. It was being sold at a cost of around $3 million, but quite frankly, I cannot make a long list of people who can afford that price!
"However, our laboratories can create synthetic alexandrite that looks just as beautiful and has the same optical properties as natural alexandrite, particularly its color-changing ability," Tim continues. "It's not just alexandrite though; many individuals won't have the opportunity to purchase any natural gems, so it's remarkable that we can bring these amazing stones to everyone."
He summarizes: "Our manufacturing process – taking a piece of natural stone, gem, or opal, and combining it with synthetic materials – creates a stunning product that the average person cannot tell is synthetic. Such lab-created alternatives enable consumers to experience and enjoy some of the advantages of natural stones, such as color-changing capabilities, and, more importantly, opens the world of jewelry and gemstones to a segment of people that would otherwise miss out."
JTV has recently made several investments to enhance its infrastructure. It has redesigned and optimized its warehousing systems, for example, and is embarking on a journey of automation, having already transitioned one of its sites to be fully automated. In terms of international expansion, JTV has opened additional offices in Hong Kong, Bangkok, and two in India over the last three years and has recently started broadcasting and trading in Canada.
Additionally, the business has launched a new brand, Timeless Creations, which provides customers with a unique opportunity for customization. Tim elaborates: "Using our configurator, customers can select the type of product and metal, add genuine or lab-created gemstones and accent stones before our award-winning jewelers bring their custom design to life. So far, this opportunity to create a bespoke, one-of-a-kind item has been extremely popular with our consumers!"
JTV has also developed a series of Artisan jewelry lines over the last few years to highlight the artistry of different regions or countries. The Artisan collection currently features Bali, India, Ireland, Morocco, Turkey, and Brazil. "We aim to feature local people's authentic creations, which are inspired by their culture, religion, ancient practices or natural resources," Tim proposes. "Artisan jewelry is a really exciting and insightful category because it reflects human nature and history."
Online treasure trove
However, the organization's latest venture is the launch of JTV's sister company, Jedora, an online jewelry marketplace, which brings numerous brands, designers, and world-class manufacturers together in a single market. "Our mission is to become a one-stop-shop for everything relating to gems, jewelry, and watches," Tim explains. "It plays into our overall mission to open the world of jewelry and gemstones to everybody, by bringing value at every single price point for each form of jewelry. Jedora offers everything from bridal and fashion fine jewelry, watches, and loose gemstones to lab-grown diamonds, and gemology tools."
He adds: "Our vendors are really excited about having their products available on Jedora and we are equally excited to be able to feature them, as it enables us to offer more merchandise than we would ever be able to purchase outright. What I mean by that is, as a small privately-owned company, it's unlikely that we would ever be able to invest in half-a-billion dollars' worth of stock, but through marketplace technology, we were able to do exactly this and offer consumers a wide range of items that we wouldn't otherwise be able to."
Turning to the future, Tim proposes: "I'd like to see JTV appeal to a wider audience and occupy a broader spectrum of product types across the jewelry industry. We haven't historically offered bridal jewelry, for example, and there are great opportunities for expansion there, not just with diamonds, but with moissanite and lab-grown diamonds. The same with men's jewelry; we haven't stocked much of it before, so there is room there to grow both our product line and target demographic.
"Also, with the launch of Jedora bringing our product offering to an online marketplace, we are able to target individuals that are not yet familiar with JTV, especially younger generations," he concludes. "The most important thing to me is that we retain our high-quality products and excellent service, while expanding beyond our traditional market, in order to facilitate our continued growth."