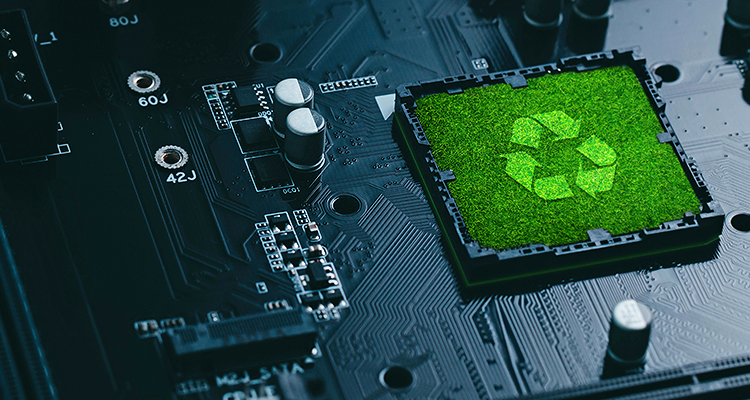 How leading manufacturer, Alps Alpine, is perfecting the art of electronics 
On January 1st 2019, Alps Electric Co., Ltd. and Alpine Electronics, Inc. integrated their businesses and launched Alps Alpine Co., Ltd. (Alps Alpine) as a single entity. By drawing on the two companies' advantages in core devices, system design and software development, Alps Alpine endeavors to deliver new value to customers, and meet the needs of clients operating within a range of industry sectors.  
Toshihiro Kuriyama, Representative Director, President & CEO of Alps Alpine discusses the organization's position in his message taken from the company website: "Economies, movements of people and flows of goods have become increasingly globalized," he opens. "A fourth industrial revolution is also taking shape, alongside the harnessing of artificial intelligence (AI) and the Internet of Things (IoT) to progress the ongoing sophistication of communication infrastructure that is dramatically changing the way we work and lead our lives.  
"In this climate of turbulent change and transition, we sensed a need to evolve into a structure that could more effectively leverage our technological innovation and the value of our products. Alps Alpine will evolve to combine the expertise that Alps Electric built up over a history of more than 70 years in device development based on original technologies, advanced production capabilities, and a global manufacturing and sales network, with Alpine's system design and software development prowess.  
"As a corporation, it is essential that we earn the trust of customers, shareholders, local communities, employees, and all stakeholders, alongside seeking harmony with the global environment. Alps Alpine will strive to create new value that brings comfort to and enriches the lives of people everywhere." 
With a vast product portfolio of electronic components for not only the automotive market, but also mobile devices and consumer electronics, Alps Alpine is well placed to meet the needs of both its existing clients and new customers from the emerging energy, healthcare and industry markets. Supplying roughly 40,000 different products and solutions to around 2000 companies worldwide, Alps Alpine strives to innovate value.  
With R&D, production and sales bases located in Japan and across the globe, in the Americas, Europe, Southeast Asia, Korea, and Greater China, wherever the organization operates, it contributes to electronics industry growth, by building relationships of trust with customers and local communities. Alps Alpine conducts business across three core segments: Components, Sensors and Communication, and Modules and Systems, meeting the needs of customers in many different sectors, including automotive, consumer electronics, mobile devices and game markets.  
An anticipatory approach  
The economy and market environment are currently undergoing enormous transformation. Lifestyles and values are changing, and the stay-at-home trend generated by the demands of a new normal have expanded requirements within the game and mobile sectors. Society is embracing smart technology and Alps Alpine is continuing to deliver products that meet the needs of these ever-changing times.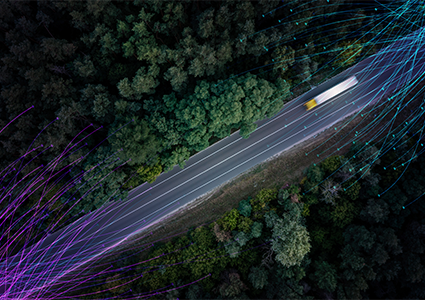 Alps Alpine's Components segment is home to some of its key products that deliver industry-leading quality and variety. The business proactively develops new products, such as non-contact devices and environmentally friendly switches made using biomass-based plastic. Its TACT Switch™, in particular, boasts a world-leading share with around seven billion units produced each year. HAPTIC™ vibrational feedback devices have been incorporated into popular game consoles and automobile cockpits. Meanwhile, among its portfolio of high-precision, high-quality components, actuators play a role in the evolution of compact camera modules and smartphones.  
Under the banners of Society 5.0 and Industry 4.0, major leaps in AI, VR, and the metaverse are taking place. In the automotive industry, there have been accelerated developments in driving automation, predictive safety, and vehicle electrification technologies. Alps Alpine's Sensors and Communication segment deploys high-quality products while also applying an anticipatory approach to emerging needs and legal frameworks. Products in this segment include modules and sensors that contribute to automated driving, and vehicle connectivity, as well as supporting vehicle electrification.  
Uniqueness and usability  
Over the years, Alps Alpine has deployed numerous products within the automotive sector, and it will be its Modules and Systems segment that contributes to the future of mobility, and particularly, the development of software-defined vehicles (SDV). The segment will deliver one-stop solutions for vehicle systems that can extract information from both inside and outside the vehicle, as well as provide technology that can convey feedback to the people on board. Its Digital Cabin line is one such solution that promises the benefits of optimized acoustics for individual occupants, and premium human-machine interfaces (HMI). 
In perfecting the art of electronics, Alps Alpine strives to instill three traits into all of its products. Those qualities are described as right, unique, and green.  
The organization prides itself on applying technology and know-how to even the smallest components. The appearance, features, performance, price, and quality of each product are developed with customer satisfaction and new value in mind. That is what Alps Alpine means by products that are right. While a switch, for example, is very small, it is also a vital point of contact that connects human with machine, and therefore, has a big task to fulfil. 
While Alps Alpine builds originality into even its standard components, it's not simply for novelty's sake. The business is committed to making unique products that can be appreciated by the customer alongside their functionality and performance. For example, while specifications for wireless communication are defined by international standards, Alps Alpine believes there is always leeway to incorporate uniqueness. By instilling uniqueness into quality control, usability can also be enhanced. Today, around 60 percent of standard navigation and audio systems pre-installed in cars are equipped with wireless communication modules for connection to smartphones. Roughly 40 percent of these are Alps Alpine products. This impressive share of a considerably standardized market is evidence of how much Alps Alpine's customers value its products. 
The last, but by no means least, of the three traits is green. Alps Alpine considers the environmental burden of its components over the long term, from product creation to recycling. It works to create products that have a low impact on the environment during use as well as when decommissioned and recycled into new resources.  
Alps Alpine makes ongoing improvements in production technology that not only incorporate environmentally sound materials but also contribute to energy savings in the end product. For example, the business has developed power inductors that make use of a proprietary low-loss material, Liqualloy™, to reduce the amount of power lost as heat. By supplying efficient inductors, Alps Alpine hopes to help reduce energy consumption and contribute to lightening the environmental impact of all kinds of facilities. 
Indeed, the business strives to preserve the global environment through joint efforts with its suppliers, implementing initiatives to bring about a sustainable society through the supply chain. The organization champions fairness in its dealings with suppliers and seeks to build trusting cooperative relationships. It engages in procurement activities with around 1000 suppliers worldwide and works alongside suppliers in each region to improve sustainability across the entire the supply chain.  
Award-winning  
In April 2023, General Motors (GM) named Alps Alpine as a 2022 Supplier of the Year. The award recognizes global suppliers that distinguish themselves by exceeding GM's requirements, in turn providing customers with innovative technologies and among the highest quality in the automotive industry. This is the 11th consecutive (21st overall) time Alps Alpine has received the award. "This year was marked with a mixture of challenges and triumphs, so it is with great appreciation and honor that we accept this award for Supplier of the Year," said Cameron Hosner, Vice President of Sales and Marketing, in a recent press release. "As we move forward, our continued and unrelenting aim is to deliver solutions that contribute to the creation of a brighter future for our customers, our partners, and ourselves." 
Alps Alpine has also been selected as a CDP2022 Supplier Engagement Leader, the highest rating in the Supplier Engagement Rating (SER) conducted by CDP, an international environmental non-profit organization. The SER, which evaluates how effectively companies are working with their suppliers, is based on responses to the CDP Climate Change Questionnaire that covers governance, targets, Scope 3 emissions, and value chain engagement.  
Finding harmony 
In a recent press release, Alps Alpine stated that one of its management philosophies is "Harmony with the Earth," and it is "promoting global decarbonization efforts with the aim of achieving carbon neutrality by 2050. The press release continued: "As a milestone, we have set a target to reduce Scope 1 and 2 emissions by 90 percent from the FY2020 level by 2030. We are steadily promoting energy-saving activities and introduction of renewable energy, while working to reduce greenhouse gas emissions throughout the supply chain such as calculating Scope 3 emissions, promoting green procurement and improving logistics efficiency. Going forward, under the corporate vision of  'Alps Alpine innovates value for humans and society on a brighter planet,' positioning climate change as an important management issue, we will contribute to the realization of a sustainable global environment through environmentally friendly business operations."