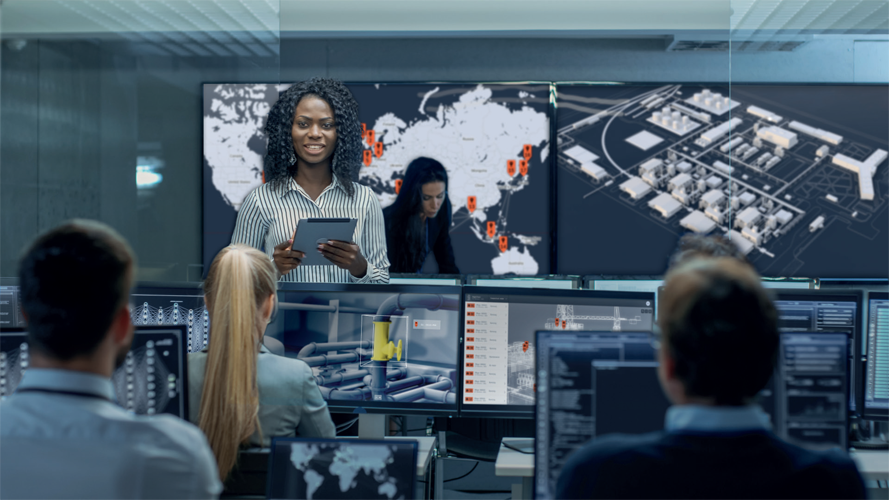 The partnership enables customers of Kognitwin® to take advantage of the combined power of rich digital twins with Data Gumbo's massively interconnected industrial smart contract network, GumboNet™, powered and secured by blockchain. The combined technology offerings improve supply chain efficiencies and transactional accuracy and transparency to drive value for heavy asset industries.
Kognitwin is a world leading digital twin Software-as-a-Service platform that enables industrial operators to integrate and contextualize data from their IT and OT systems, for advanced analytics and simulation that drive higher degrees of asset performance and collaboration. Kognitwin changes the nature of working with industrial data, allowing data streams to change enterprise workflows. When deployed with automated smart contracts on GumboNet, customers, vendors and suppliers can integrate specific transactional data resulting in comprehensive real-time and predictive digital replicas of industrial heavy assets.
Kognitwin will integrate with GumboNet to codify the triggering of supply chain transactions on smart contracts and automated payments. End-users will experience real-time updates to contractual transactions based on current data sets, viewable in a digital twin context.
The partnership addresses global operators' needs to improve supply chain management by empowering operators to reduce processing times, access real-time data to increase confidence in processing and aid in strategic business decision making throughout their supply chains.
The solution has further potential to take advantage of Kongsberg Digital's own supply chain tracking solutions.