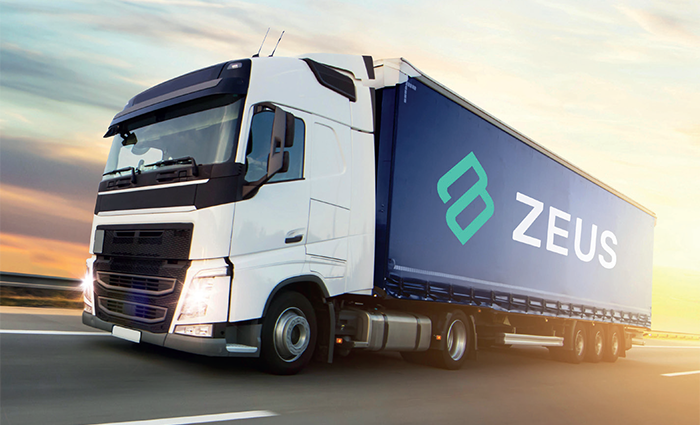 It's time to get moving with sustainable freight. By Jai Kanwar and Clemente Theotokis
Positive IMPACT
2022 has been a great year for volatility – a bad year for business planners, procurement teams and sustainability. Political chaos and ongoing economic instability have made 2022 stand out for all the wrong reasons. The war in Ukraine, record fuel prices, record inflation, the continued fall-out from Brexit and Covid, plus a new UK recession, have converged to create a unique set of challenges.
Shippers – be they manufacturers, growers, or retailers – are grappling with navigating these challenges, while also trying to implement ESG drives, net zero strategies, and sustainability initiatives. And – though they can't publicly admit it – 'the good' is losing out to margins and growth.
With cost reductions front of mind, it's easy to see why investing in green infrastructure and solutions might not be a priority for many businesses. And, with the spiralling cost-of-living crisis, suppliers are understandably reticent to help reduce costs.
But the truth is, a drive to implement new efficiencies needn't be a race to the bottom. In fact, it makes sense that a drive to cut costs in the supply chain should also be a drive to increase sustainability. The two can go hand-in-hand, and technology is the key to enabling this symbiotic and systematic relationship.
The world cannot wait
There are some innovators out there – like Henkel, P&G, and Zara – who are making bold progress on sustainability across their value chain. Henkel has committed to a 65 percent reduction in the carbon footprint of their factories by 2025 and intend to be 'climate-positive' by 2030. An ambitious plan.
However, across the board, when it comes to the movement of freight, this is lagging quite far behind other initiatives. Even though getting products into stores is the single most important step before selling them. We see that manufacturers across the UK and Europe are floundering when it comes to finding ways to execute their sustainability wishes in their distribution and supply chains. But this doesn't need to be.
Digital transformation is already making it easier for shippers to streamline their middle mile distribution. Freight management technology is eliminating intermediaries, increasing automation of repetitive tasks, and cutting out empty admin hours. Combine this with load optimization, route planning, new fuels, advanced telematics, and mobile logistics and there is also a significant impact on carbon emissions too.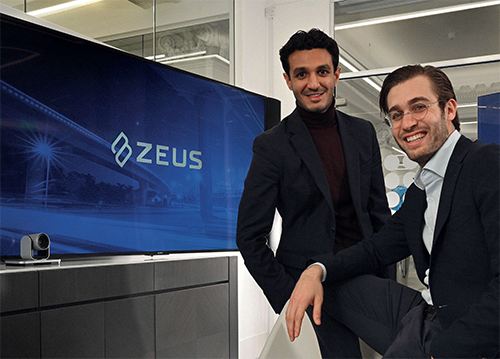 Road freight is still the most significant generator of carbon emissions, even with the application of new technologies and efficiencies. Net Zero can only be achieved with zero emissions technology. However, HGVs based on battery electric or clean hydrogen still have a number of substantive hurdles to get over.
But the climate science is clear – the world cannot wait. And our economy cannot wait. Commitments made with the Paris Agreement need to be adhered to – and though COP27 was a restatement of this desire, there is evidence that we will exceed the 1.5-degree increase. In fact, according to the UN, current climate plans could lead to an increase of almost 11 percent in global greenhouse gas emissions by 2030, not a reduction.
Governments need to play a bigger part than they do now – the private sector cannot do this alone. Unfortunately, the current approach is more stick than carrot, with potential fuel duty hikes and the phasing out of diesel vehicles overly clumsy and uncoordinated. This approach is short-sighted and could even stall infrastructure roll-out and vehicle development, as many companies opt for a 'wait and see' approach. Change is challenging, but there is a risk associated with leaving it too late: for the environment and for business.
However, it's not all negative news. Investing in green technology, including electric HGVs, is a big commitment. But there is another way to make real reductions in CO2 emissions right now – HVO fuel. This drop-in replacement 'bio-diesel' is made from waste, is renewable, and can be used in any diesel truck or car straight away.
Other good news? The production of it is not affected by fossil fuels or the war in Ukraine. Lab tests show that HVO can reduce carbon emissions by up to 90 percent compared to diesel. It does cost ten to 15 percent more than diesel, but the benefits are huge. The Global Logistics Emissions Council is currently reviewing HVO – we just hope that they complete this with speed! This intermediate fuel is a great way for businesses to cut emissions today and, combined with a digital freight management platform, make double-digit savings in delivery costs too.
The consumption economy is here to stay. What we need to do now is combine science, technology and the will to drive forward. Sustainability is about sustaining economic needs and building a future for freight that is good for people and planet.
Investing in upgrading our freight infrastructure, supporting freight providers of all sizes, and investing in the acceleration of new market technologies and ways of working is essential, and will have a tangible, positive impact on the long-term health of our consumer-driven economy.
For a list of the sources used in this article, please contact the editor.
Zeus
www.yourzeus.com
Jai Kanwar and Clemente Theotokis are co-Founders and joint-MDs of digital log-tech start-up Zeus. The two-year-old freight-matching platform, used by 40+ enterprise-level clients including Primark, Decathlon, Nestle, Kellogg's, and AB InBev, is driving change across the sector through service-first solutions to middle-mile distribution that deliver substantial reductions in CO2e