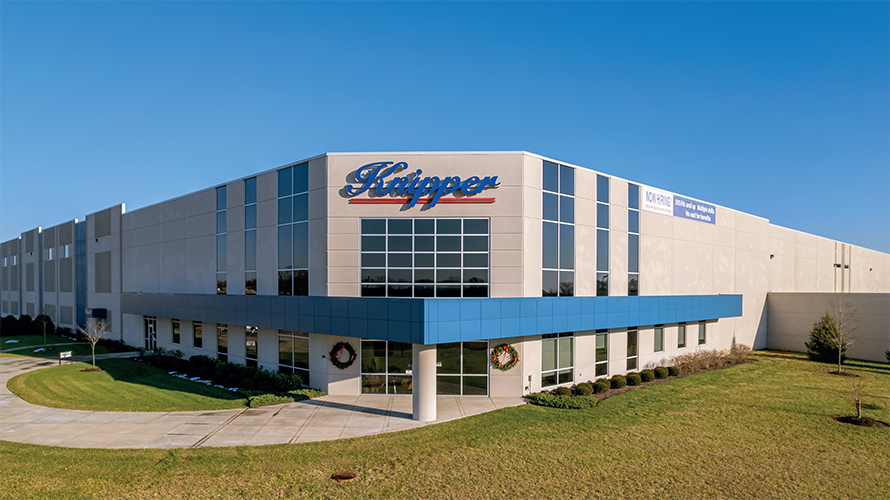 Innovative and Experienced
Based in Lakewood, New Jersey, J. Knipper and Company is excited about both the potential of its business' offerings, and the opportunities they will present for its future
J. Knipper and Company (Knipper) is on a mission to service the life science, pharmaceuticals, and health care industries with logistics capabilities and state-of-the-art systems, that guarantee customer satisfaction. Now celebrating its 35th anniversary, Supply Chain World speaks with the Knipper leadership team to reflect on the company's past achievements, and the successes yet to come.
While Knipper's origin can be traced back to the late 80s, impressive developments have taken place during the last five years that reaffirms its legacy of leadership in logistics solutions.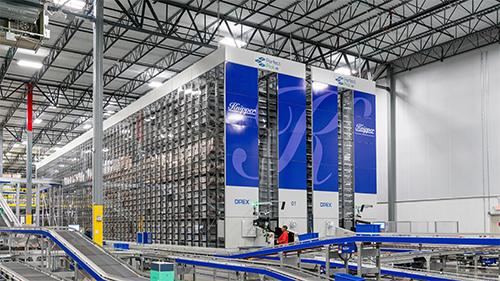 "In 2016, Knipper opened a Midwest distribution facility located in Charlestown, Indiana, with 313,000 square feet and over 18,000 pallet positions to further meet the growing needs of our customers. Centrally located, this facility enables us to expedite shipments to any destination point in the US," begins Chris Dillon, the General Manager of Knipper Third Party Logistics (3PL).
In 2017, the company established its custom pharmacy solutions business unit, KnipperRx. The highly nimble, independent specialty pharmacy was designed to serve both the commercial and non-commercial needs of small, medium, and large pharmaceutical companies to help overcome the complex barriers that often hinder patient access to drugs. It's diverse programs and offerings are designed to achieve the shortest possible path from initiation of a prescription to delivery of essential therapy.
At the start of 2020, and in a strong financial position, Knipper acquired Eagle Pharmacy, based in Lakeland, Florida. Adding this direct-to-patient pharmacy to the Knipper corporate family further increased its ability to help manufacturers overcome obstacles that prevent or delay patients from accessing the therapy they need.
Chris went on to describe how in 2021, Knipper expanded the Midwest facility in order to address the growing needs of its customers. "On December 8th, we held a Ribbon Cutting Ceremony to mark the completion of a 150,000 sq. ft. warehouse addition to the existing 330,000 sq. ft facility. The recent expansion adds 12,000 CRT pallet locations, 1600 refrigerated locations, and 150 freezer locations along with Pick to Light technology ensuring order accuracy," Chris states. "We're excited about how these new capabilities will support organic growth of current clients as well serving the needs of future ones."
Throughout its tenure, the company has assembled a noteworthy group of offerings for its clients, which Chris elaborates on in greater detail. "Knipper Marketing and Samples
Management (MSM), our marketing support and sample management business unit, is focused on distributing pharmaceutical samples to physicians, which in turn enables them to provide samples to their patients. We're able to ship samples to every pharmaceutical sales representative or physician's office overnight, along with complementary marketing pieces."
Chris adds: "The resources of our Knipper 3PL business unit has been serving clients' third-party logistics needs for a very long time but had never been assembled them under a single name. Over time, clients have increasingly asked us to expand these services, so with the emerging market and new products coming along, the stage was set for us to formalize the services to more efficiently realize marketing opportunities," Chris says.
Taking a closer look, the service provides storage and distribution of CRT, cold chain, frozen, and DEA III-V products, and is able to assist with full orders to cash, chargebacks, and contract management services for clients. As a result, Knipper 3PL is able to offer safe, scalable, compliant, and cost-effective services and solutions that deliver outstanding performance, value, and results.
"With the increase in products coming to market and the need for management of quality logistics in high demand, Knipper 3PL is built to provide a compliant, end-to end solution that is ready and capable to build and execute to clients' fulfilment, distribution, and logistics requirements," adds Chris. "The operational model is built to be both flexible and adaptable to meet specific needs of a client's program requirements as opposed to a 'one size fits all' solution."
Emerging manufacturers, brand, brand-generic drugs, device, and specialty products are among those who will benefit greatly from the end-to-end 3PL services that include, order to cash, chargebacks, and contract management as well as consignment, title, and flash-title models.
The noteworthy advantages of Knipper 3PL service over its competition are five-fold, according to the General Manager. "First, Knipper 3PL doesn't have a set of off-the-shelf, 'pre-packaged' services. We understand that each manufacturer's needs are unique, so our programs are tailored to meet specific needs. Second, Our Pick to Light and Perfect Pick systems use technology that provides more efficient and accurate results. Knipper ships over 4.5 million shipments and over one billion units are shipped annually along with an exceptional order accuracy of 99.9984 percent. Third, because time can often be the determining factor in a program's viability, we're capable of implementing clients' programs in as little as 60-to-90 days, depending on the complexity of the program. Fourth, it doesn't matter if you're a small emerging manufacturer, or a high-volume large manufacturer, each of our clients receives the elite customer service they deserve to help their company be successful. Finally, our specialty pharmacy is co-located in the same warehouse alongside our 3PL. This results in a significant reduction in transportation costs for clients utilizing both business units."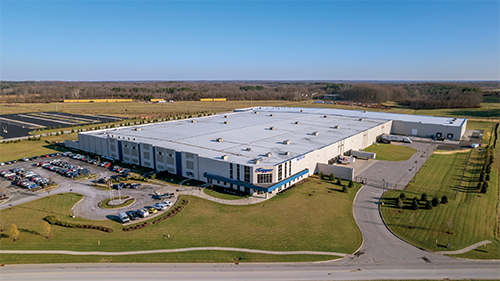 One aspect that Knipper is incredibly proud of is its capability to redefine its services over the years, investing heavily in advanced technologies to offer best-in-class systems. This, according to Chris, speaks into the heart of the business. "Knipper boasts leading AI capabilities, DSCSA sterilization capabilities, warehouse management system, whole processing, and analytics and data that run parallel to our 3PL offering," he says.
Not only is its extensive range a stand-out characteristic, but an additional hallmark feature is the fact that the business prides itself on consistent quality delivery for its clients. "We begin with a personal, consultative approach, partnering with our clients to design effective solutions. Our mission is to work with our clients to create solutions that are strategically designed, faithfully executed, and driven by market insight and data to ensure maximum return on our clients' investment, and ultimately, to improve people's lives," Chris states.
"What we've invested in our technology truly sets us apart from our competitors, and you'll find that with state-of-the-art facilities, coupled with the level to which we train our employees, we've got an offering that is the leader in third-party logistics. Our team of highly experienced professionals know what it takes to excel in this industry, enabling us to provide exceptionally effective solutions for manufacturers that truly deliver on performance."
Another key differentiator, as Senior Vice President of Operations, Vic Ricci, expresses, is the advanced technology implemented regularly over many years to help the company further increase its efficiency. "We provide unique, tailored solution for each and every client. We understand that there are nuances to each business. We review the data and business objectives as to the customer's experience, and we look to provide a supply chain solution that runs parallel to those business needs."
Vic explains, "We have varying degrees of technology in all our distribution centers. We employ Pick to Light Technology for our direct to practitioner business. We've engineered a Perfect Pick solution, that is a goods-to-person technology for high-SKU, high-volume clients. We also utilize RF picking technology whenever appropriate. All of these capabilities are flexible solutions that allow our clients the ability to scale precisely according to their needs."
Vic also shares his perspective on the long-standing company culture at Knipper, noting that the business practices six sigma principles and TQM philosophy, ensuring that every employee is highly empowered, and fully accountable to achieve optimum levels of quality in all Knipper products and services. "For 35 years, the people of Knipper have been our most important asset. We understand that with our dedicated team and its ability to work together as one, we are able to execute the highest levels of quality and service.
"Our entire company operates with the values of what we refer to as C.H.A.R.T, which stands for 'Caring, Honesty, Accountability, Respect and Trust'," Vic states. "Living these principles is how we all work together as colleagues, performing to the demands of our clients to create the shortest path between patient and therapy."
As Knipper celebrates its 35th anniversary, both Vic and Chris are excited about the future and the potential that lies within their company to serve the ever-expanding needs of the health care industry. "The Knipper culture is to be forward thinking and focused on providing value-driven solutions to our partners for better outcomes to patients. Knipper 3PL will continue to make ongoing investments in resources and technology to deliver the best service results to our clients," Chris concludes. "Our continuing goal is to maintain Knipper's 3PL as the gold standard. The place where manufacturers turn for a trusted third-party logistics partner they can depend on."
J. Knipper and Company
https://www.knipper.com/
Services: Logistics solutions