Joloda Hydraroll demonstrates how innovative automation is enhancing sustainability across the globe
Joloda Hydraroll Ltd is a world leading provider of loading solutions across various sectors, including automotive, air cargo, and packaging. The business was born in 1962, with the aim of solving the British Army's problem of loading heavy equipment and items of kit.
As a result, "the Joloda Hydraroll Skate, which we still sell across the globe, was developed, prototype tested, and rolled out as our first product," begins Wouter Satijn, Owner and Sales Director at Joloda Hydraroll. "We have since designed many standard and customized solutions and have come a long way from our early days based out of a small garage. Today, we are proud to still be in Britain, but now with a group of nearly 250 employees across Europe and North America, and close to £50 million turnover."
Customized solutions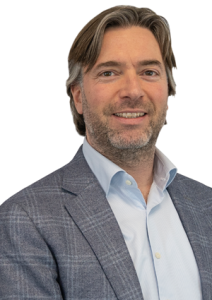 Joloda Hydraroll prides itself on offering solutions to lighten any load, with its products covering truck, van, and container loading, as well as warehouse solutions. There are two operational arms to the company, as Wouter details: "Our products fall into one of two categories, Manual Loading Systems and Automated Loading Systems. Our automated solutions are built to speed up the loading and unloading process, helping companies to transport their goods in the most efficient and safest way. This is the category into which most of our customized projects fall.
"We are unique in that we design and produce our products completely in-house, instead of outsourcing certain elements of the process," he continues. "This means we are extremely flexible and, as a result, able to create completely customized solutions for fully automated or specific modes of transportation."
Indeed, innovation is embedded in Joloda Hydraroll's culture. "Engineering is at the heart of everything we do, so innovation is crucial, whether it's a small adaptation to an age-old product, or the launch of an extremely smart new system," Wouter states. Such innovation is evident in its recent work for an automotive company, where it designed and produced a double-deck trailer with an incorporated lift. This had not previously been done, but Joloda Hydraroll's expertise and precision enabled it to create the specific equipment to meet the client's requirements.
Continuing the topic of innovation, Wouter highlights the company's involvement with a Brazilian warehouse in the process of complete automation. Joloda Hydraroll helped the client automate its loading process, as he elaborates: "Where the trucks would previously drive to the warehouse and manually unload, we have implemented Automated Guided Vehicles (AGV), which are robotic forklifts that bring the pallets into the warehouse. They collaborated with a local Mercedes dealer on the last step of automation to develop self-driving trucks. With no driver behind the wheel, these vehicles resulted in a 100 percent automated warehouse, with no human interference in the process from start to finish.
"This huge state-of-the-art, fully automated warehouse in the middle of Brazil was something quite special," he recalls. "There is a big push for high-tech loading solutions in Brazil and other countries in South America due to the ever increasing costs for labor, as well as labor shortages."
State-of-the-art sustainability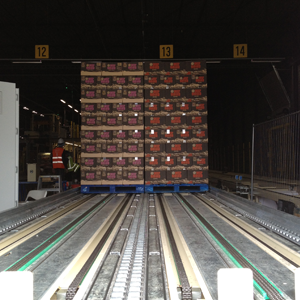 Wouter shares his own reflections on automation, describing it as "an absolute must in order to achieve the high levels of efficiency needed in large warehouses." He continues: "There are not enough people to fulfill demand for manual labor, so repetitive processes, such as loading and unloading, must be automated. It not only offers great cost savings, but also solidifies a warehouse's output capacity. I refer to automated warehouses as 'lights out' operations, and I believe we will see more automated facilities across the globe in the future."
Additionally, automation has enormous potential to enhance sustainability. "By using our systems, clients use fewer trucks and have less idle time in the fleet,as drivers no longer have to wait for the duration of manual loading or unloading and subsequent delays," explains Wouter. "For example, we calculated that one client saved 12,000 waiting hours, and another saved 8000 forklift kilometers per year, which results in a huge reduction in carbon emissions.
"We are also doing our bit to be a socially responsible company," he continues. "At our Liverpool headquarters, we are installing solar panels to provide a green energy source for our factory. While growth and profitability are vital, being responsible to our environment, employees, and wider society is equally important to us."
Turning to the future of the company, Wouter proposes: "It's an interesting time to navigate while striving for growth, but we have some exciting projects lined up for 2023. We are setting up a facility in Japan, where automation is in high demand due to limited physical space and intense depopulation.
"We are also acquiring a company that is connected to loading solutions in air cargo warehouses," he concludes. "We already supply products for air cargo transportation, but not yet in the warehouses. With airports becoming more cargo oriented, I expect this small acquisition to bring many interesting projects and growth within the Joloda Hydraroll umbrella."