Katherine Storer discusses Berlin Packaging's supply chain revolution
The world's largest hybrid packaging supplier®, Berlin Packaging (Berlin), is undergoing a supply chain transformation as part of its mission to increase its customers' net income through packaging products and services.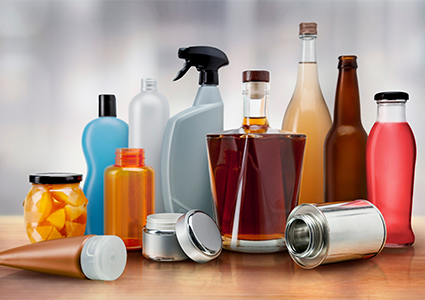 Berlin's Chief Procurement Officer, Katherine Storer, joins us to discuss how she is leading the company through a revolutionary initiative to systematize proactive inventory management. To use Katherine's words, she's 'upping the planning game' of the business.
Berlin supplies plastic, glass, and metal containers, closures, and dispensing systems across all industries. "We're not a traditional manufacturer; we're platform agnostic, which enables us to provide a broader offering across more than 1000 different manufacturers, allowing us to focus on identifying the right packaging solution for our customers," Storer opens.
As Chief Procurement Officer, Storer is responsible for Berlin's North American Supply Chain function, which includes: sourcing, custom tooling, demand planning, supply planning, domestic and international logistics, duties and customs compliance, and the company's quality service division.
"Within these verticals, Berlin Supply Chain is responsible for everything from sourcing the best total value packaging solutions to partnering with Studio One Eleven®, our in-house innovation and design center, to design then execute custom molds to set our customers' brands apart from their competition," says Storer.
Berlin has doubled in size over the last three years, creating both demand and opportunity to execute its planning transformation strategy, ultimately 'upping its planning game.' "In any transformation, it's crucial to think through the people, process, and technology components to ensure a robust plan," Storer states.
"The opportunity for Berlin was to increase the sophistication of how we service our customers by upping our planning game – leveraging people, process, and best-in-class technology to ensure our customers have what they need, when they need it, and without hassle."
With this in mind, Berlin developed a three-pronged strategy consisting of creating a dedicated demand planning sub-function, implementing a cross-functional aales and operations planning (S&OP) process, and launching best-in-class software to bring it all together.
"Prior to our transformation journey, we relied on individual heroics and complicated Excel spreadsheets to ensure supply for our customers. We've now systematized it, allowing our experts to focus on growing our customers' bottom line."
Customer thrill is central to the company's mission, so the objective of Berlin's planning transformation was simple – to increase the sophistication of how it services customers. Berlin approached this by taking three key actions: hiring experienced demand planners whose job it is to be experts in customers' demand; leveraging an S&OP process to ensure all functions are aligned to the demand, supply, and production plans; and leveraging the statistical power of a best-in-class demand & supply planning tool.
The value of Berlin's transformation efforts became evident during the pandemic, when demand for rigid packaging soared globally. It has since continued to play a pivotal role in Berlin's inventory management success during the pandemic wind-down and industry de-stocking.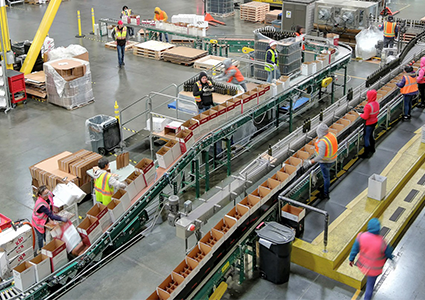 "The demand for packaging increased so suddenly," Storer recalls. "However, the market was volatile, with demand fluctuating alongside industry dynamics. In the past, we had to rely on manual data analysis to ensure we matched supply to demand. Having systematized the process, we were able to both plan proactively and react in real-time to changing market dynamics."
The dynamic demand for packaging spurred on by the pandemic is just one example of how Berlin's efforts to 'up its planning game' is resulting in operational efficiency. However, the value hasn't stopped there.
"Customers are taking notice of Berlin's demand and supply planning expertise," Storer reveals. "The amount of new business we've won as a result of it has been tremendous. Our ability to proactively ensure our customers have more inventory when they need it and less when they don't has earned us loyalty from our existing customers, as well as being instrumental in landing new business. In fact, many customers have told us we know their demand patterns better than they do."
Storer's efforts in Berlin's transformation have not gone unnoticed by others in the industry. Supply & Demand Chain Executive recognized Berlin Packaging and Logility as a Top Supply Chain Project for 2021, and Storer was personally recognized in the 'Women in Supply Chain' category.
Now that Berlin has made tremendous strides in increasing the sophistication of how it services customers, the company is turning attention to 'upping its sourcing game,' alongside furthering investments in sustainability.
"As our company saying goes, we're often pleased but never satisfied," Storer shares, alluding to the fact that Berlin recently announced plans to extend its transformation to sourcing. This marks the start of the next phase in Berlin's journey to drive customer thrill, and in doing so, make it easier for suppliers to partner with Berlin.
The business has also invested in a world-class global sustainability team to catalyze sustainability.  This year, Berlin earned the EcoVadis Silver Medal, placing it in the top 22 percent of all assessed companies. "This is just the beginning," says Storer. "We'll continue to push the boundaries, enhance our goals, and expand our capabilities.
"I still get goosebumps talking about how far we've come," Storer concludes. "It has been energizing to leverage the challenges of the pandemic, inflation, and de-stocking to drive transformative change, which will pay dividends for years to come. I'm incredibly excited about what lies ahead as we continue our transformation journey."