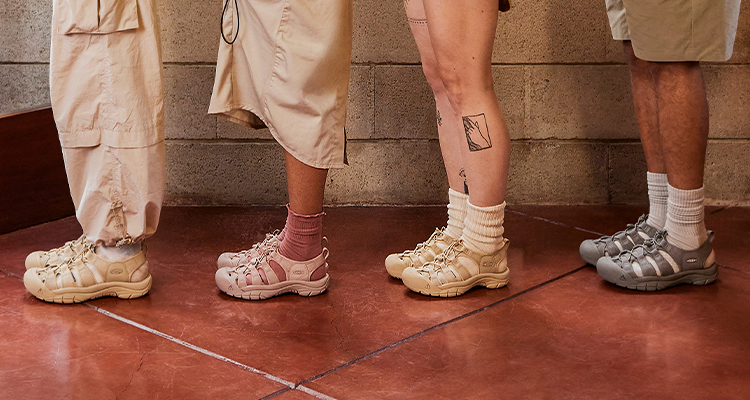 KEEN Footwear proves to be a pioneer  in both shoe technology and sustainability 
Twenty years ago, we set out to make shoes that made a difference," begins Hari Perumal, Chief Supply Chain Officer at KEEN Footwear (KEEN), an independent and high-performance outdoor lifestyle and footwear brand based in Portland, Oregon. 
"We didn't just want to bring people together, we also wanted to look out for one another and take care of our planet," he continues. "I suppose it's a movement that started with one hybrid sandal, but it has since snowballed. 
"We're thrilled to witness the ever-expanding growth of this remarkable movement with each passing year. It's an exhilarating journey that constantly fuels our drive for continuous improvement. 
"As we achieve more success, we embrace the inherent responsibility that comes with it. We're committed to staying at the forefront, driving positive change with unwavering resolve." 
It started with a simple question: Can a sandal protect your toes? 
In 2003, KEEN introduced the world to the Newport sandal: a completely original adventure sandal that also protects the toes.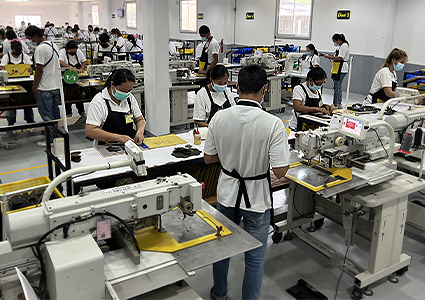 Since then, the company has grown. Headquartered in the US, KEEN also has regional offices in Toronto, Canada; Rotterdam, Netherlands; and Tokyo, Japan. 
It has its own manufacturing facilities, which are well-equipped for manufacturing products of the highest quality, in the US, Dominican Republic, and Thailand. 
These sites, particularly the latter, support KEEN's local and ethical manufacturing principles of harvesting materials and sourcing components, underscoring its 'Detox the Planet' initiative. 
"As a family-owned and values-led shoemaker," explains Hari, "we've always felt we have a shared responsibility to do things the right way and make shoes that make a difference." 
Beyond that, the group has design and development centres in the US, Europe, Thailand, and Japan, which aim to address global product needs. KEEN products are developed through rigorous research and development, expert engineering, and innovative proprietary technology. 
In Hari's own words: "We create original footwear that's versatile, comfortable, durable, and better for the planet. Our shoes and sandals are built to last and incorporate innovative construction methods. 
"They also have many uses," he adds. "Our fans love that they can buy one shoe, sandal, or boot for many purposes – each with a room-for-your-toes fit and anatomical design bolstered with cushioning and arch support." 
20 years of footwear innovation… and counting 
We're curious about the new products added to KEEN's legacy line-up. "After three years of research and development, we launched our WK400 walking shoe earlier this year," Hari details. "It's our first shoe designed specifically as equipment for walking. 
"Powered by our patent-pending KEEN.CURVE technology, the shoe creates the feeling of forward momentum, which we think makes walking more fun," he goes on. "Fans love the rolling feeling; we've had a great response from the press, too." 
KEEN has also incorporated unique proprietary technology for another highly anticipated launch: the Fort Wayne work boot. "When it comes to helping our fans work better, we know we can always lend a hand," Hari reveals. 
"This product is a job site classic work boot re-invented with modern design and protection. This carbon-fiber-toe-capped boot features our proprietary KEEN.FUSION construction that fuses the upper to the sole for a longer-lasting bond without glues or solvents. It also features our lighter-weight outer sole, which is much more durable." 
As Hari makes clear, though KEEN initially started as an outdoor footwear company, it has since grown into a broader brand that serves outdoor, performance, kids, lifestyle, and utility categories. 
Hari is proud to inform us that KEEN is gaining a significant market share in each of these areas. In fact, he's proud – period. 
"I've been with KEEN since 2009," he smiles. "As Chief Supply Chain Officer, I'm ultimately responsible for global supply chain policies, objectives, and initiatives for our parent company, Fuerst Group, and its subsidiaries (including KEEN). 
"My role also includes product creation, design, and innovation, product availability and quality, inventory productivity management, cost control, establishing gross margin targets, as well as logistics and distribution. 
"I interact with executive leadership across companies, regions, and functions to ensure global supply chain teams, including KEEN-owned manufacturing and third-party vendors, remain aligned with company budgets and schedules to meet strategic plans and objectives," he adds. 
Working directly with KEEN founder and owner, Rory Fuerst, Hari executes long-range plans and develops future strategies for continued growth. "I work with exceptional global leaders to meet the design and innovation needs of the companies in order to capitalize on market opportunities," he notes. 
Addressing issues of rising costs and labor shortages, Hari emphasizes the importance of innovation and automation. "We're committed to implementing cutting-edge technologies in both our owned and contracted manufacturing facilities," he says. "By pushing for innovation, we aim to enhance efficiency and productivity, while also maintaining the highest quality standards." 
Hari goes on to highlight a significant challenge the industry is facing. "As of the end of 2021," he reveals, "54.1 percent of the world's footwear was still being made in China. Yet, with rising production costs and added tariffs, footwear prices are also bound to increase. 
"However, at KEEN, we've proactively diversified our global production," continues Hari. "Currently, 98 percent of our production is divested outside of China, and we've plans to transition the remaining 2 percent within the next 12 months. This strategic move ensures that we're prepared to navigate the challenges of rising costs and minimize the impacts on our fans." 
KEEN also embraces a 'local for local' concept in its manufacturing processes to contribute to its wider decarbonization initiative. Hari explains: "We believe in positively impacting the environment by reducing carbon emissions. 
"By adopting local manufacturing, we can minimize transportation distances and contribute to the decarbonization efforts of our group. This strategic approach aligns with our commitment to sustainability and allows us to make a meaningful contribution to a greener future." 
Detoxing the planet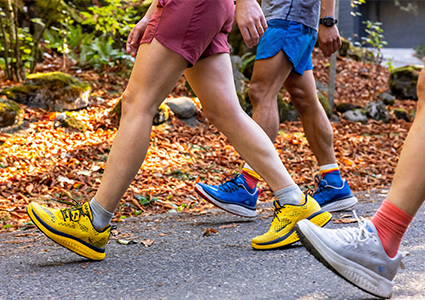 That journey continues. More recently, the Oregon-based footwear firm has made substantial progress around its sustainability credentials. 
For instance, it became PFAS-free in 2018 – a landmark achievement in outlawing these synthetic, polluting chemicals from its supply chain. "Since then, we've encouraged other manufacturers to join us so that together we can eliminate these 'forever chemicals' from our shared supply chain for good," Hari notes. 
"We started this detox journey in 2014," he says, "investing more than 11,000 hours – and over $1.2 million – on that initiative alone. 
"Ultimately, we want it to be easier for others to make the switch, and that's why we published a green paper, sharing every step we took and the alternatives we used. It was the right thing to do: PFAS, in any supply chain, will affect all of us." 
However, eliminating PFAS was just the start. Among the hundreds of thousands of chemicals that exist in our daily lives, six classes of toxic chemicals are of particular concern regarding the health of the environment and those that inhabit it. 
Many of these chemicals are found in supply chains around the world. Thus far, KEEN has avoided or removed five of the six forever chemicals, which is pretty good going. 
"The last class we need to tackle is solvents," Hari explains, "Consequently, we're now in the process of reducing our usage by rethinking construction techniques and finding safe alternatives. 
"We've made tremendous progress. I can envision a future when none of these chemicals are found in a KEEN product or factory. What a day that'll be!" 
Speaking of the future, where would Hari like to see KEEN in five years? "Continuing our mission to make original, great-fitting, long-lasting goods that improve work, play, and everything in between!" he answers. 
"We will use our resources to help reduce our industry's impact on climate change. We're also excited to bring durability and performance into our lifestyle category to reach new fans and inspire even more people to live without a ceiling."