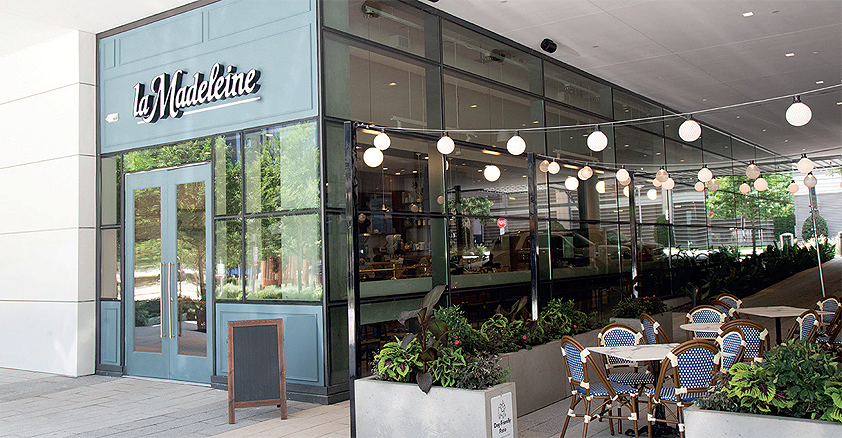 Vive Le Duff!
After a year spent navigating the Covid-19 pandemic, Le Duff America is looking forward to getting back on track with the launch of ten new restaurants in 2021
It was late March 2020 when, for Le Duff America, everything changed overnight. The impact of the Covid-19 outbreak was swift, and the virus began to affect foodservice operators immediately.
"No amount of training or experience could have prepared us for the Covid-19 challenge," explains Mike Cobern, Vice President of Purchasing at Le Duff. "For the foodservice industry, it felt like being in a car on the freeway and instead of slowing down to get to your stop, the brakes are slammed down and you make a screeching halt instead.
"I think if we had seen this coming as an industry, there may have been even more panic. The fierce nature of the outbreak meant that it suddenly forced us to change the way we did daily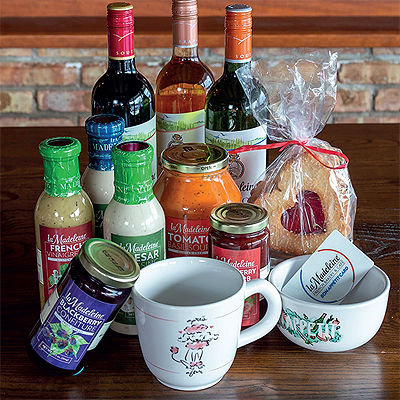 business. There was not a lot of time to overanalyse or overthink because we were all immediately scrambling to implement a plan for our staff, our shareholders and, most importantly, our guests."
A foodservice veteran of over four decades, Le Duff operates a variety of US restaurant chains and sandwich bars, including La Madeleine and Brioche Dorée. Since its founding, the company has continued to grow, innovate and develop, building strong industry relationships and a reputation for high-quality, French-inspired food outlets. This strong foundation has, to a large extent, played a key role in helping Le Duff overcome a difficult 12 months.
"Well," Mike says, "we have certainly seen better years. I guess when you have been around as long as I have, you tend to think you've seen everything, but, as last year taught us, you haven't.
"In short, we made it through a tough time," he continues. "That's not to say that we're completely satisfied with where we are today, but the fallout could have been much worse. We had virtually no food or service loss over the last 12 months, primarily because our operators, our vendor partners, our primary broadline distributor, and our produce network worked together to find solutions."
Quick to adapt to the changing landscape of the food industry in 2020, Le Duff worked closely with suppliers to ensure that all parties could make it through the Covid-19 crisis unscathed. Still, despite Le Duff's efforts, the severity of the pandemic gave rise to a host of unforeseen supply issues with which the company had to contend.
"We had vendors experience interruptions and problems of their own that caused a ripple effect in the supply chain. Our protein suppliers were hit hard and some have decided to change how they do business and what they produce," Mike states. "More than anything else, we had to adapt our business model overnight to accommodate more take-out style food. Packaging, in particular, was a huge issue for us and everyone else. When everyone needs more of one type of packaging, whether that's plastic, Styrofoam, metal, or paper, only one thing can happen – the supply chain stretches, and that is not a good thing."
In spite of the obstacles in its path, Le Duff remained true to its core values of honesty and integrity in 2020, and continued to operate fairly and collaboratively with its partners to find new solutions. The united front paid off.
"I always say that you should make hard demands of your vendor partners, but you should also be an active part of the solution," Mike declares. "Compromises were always going to be necessary last year because no one has a magic wand, but critically, we are committed to surrounding ourselves with the best suppliers. If you do that, the impasses will take care of themselves, and that's exactly what happened."
In the same way that Le Duff aims to work only with the industry's best suppliers, the company also places great emphasis on obtaining the latest equipment and, most importantly, attracting a deep pool of hard-working, highly-skilled people. For Mike, the company could not have achieved such positive results over the past year if it had not been for its long-standing and well-established quest for operational excellence.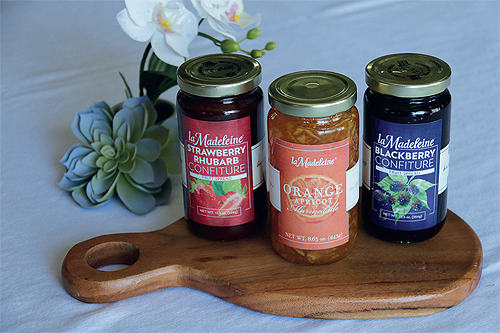 "Part of my position here is to oversee our domestic production facility, Gourmet Cuisine Inc, which manufactures products not only for our cafes, but for our external customers as well," Mike remarks. "The products we make are, of course, perishable, and we had a list of shelf-life concerns to deal with, including the start and stop aspect of the pandemic, finding ways to deplete our stock during a business slow down, and then predicting the kind of reaction we could expect when recovery finally began and how we could satisfy the increase in demand.
"Luckily for us, the team at our facility has excellent leadership and I would be remiss not to acknowledge our supply chain staff, who performed miracles working offsite at all hours to make things happen for our cafes. It's so nice to see the people who report to you showing themselves as real stars of the business, defining our path forward. When I hear feedback, I always say that I cannot take all the credit myself because it belongs to our staff. I am incredibly fortunate to have this team on both sides of my area of responsibility."
Le Duff's ambitions for the future were made evident in 2020 when, while many of its competitors were scaling back their operations, the company opened two brand-new units. An essential step towards how the business hopes to serve food in the future, the two outlets encapsulate Le Duff's modern vision for the sector.
"The first of our new stores is located in the Park District of downtown Dallas – an area that features grab 'n' go offerings where guests can enjoy a dine-in service or a take-out option that allows them to take food across the street to a park," Mike reports. "The second opening is in the same vein, only larger, and in the suburb of Addison. That site has a brand-new feature where guests can actually see our breads being prepared and baked. It's a great visual. We have got a great story to tell with how we make bread, so why not share that!"
Considered to be the first examples of Le Duff's new 2.0 store model, the Dallas units will be joined by similar contemporary outlets in the months ahead. Later in 2021 for instance, the company plans to launch ten new La Madeleine Express mini cafes across the US, as part of a partnership with Walmart.
"These prototypes will feature a smaller footprint than our standard cafes, working out somewhere between 980 and 2200 square feet depending on the location," Mike reveals. "The outlets will offer a grab 'n' go menu, meaning you can take food out or relax and dine-in if you wish. Of course, the menu will feature La Madeleine Express favorites like Chicken Caesar Salad and Tomato and Basil Soup. They will also include some new items specifically created for the Walmart locations, like pizza with a French twist.
"We've heard Walmart customers' feedback loud and clear," Mike adds. "Their demands have changed during the pandemic and we aim to adapt accordingly by including retail areas featuring our line of soups, dressings, and jams for guests to take home."
Given the company's plans for expansion and new store openings, Le Duff is expecting an incredibly busy and highly successful year in 2021 – a welcome boost following the slump experienced by the foodservice market in 2020. Beyond the introduction of its new La Madeleine Express concept, Mike believes that the focus for Le Duff is simple.
"First and foremost, we'll continue to put the safety and needs of our guests first. We used some of the downtime in the pandemic to review our health and safety processes in the new normal. That will continue this year because you can never go overboard on food safety.
"In a larger sense, if we do what we do best – and we will – there will be plenty of opportunities out there for further growth in 2021," Mike says in summary. "Even with the pandemic hanging over us, there are lots of good things happening in this industry and we want to make the most of that."
Le Duff America
www.en.groupeleduff.com
Services: Restaurant and cafe operator