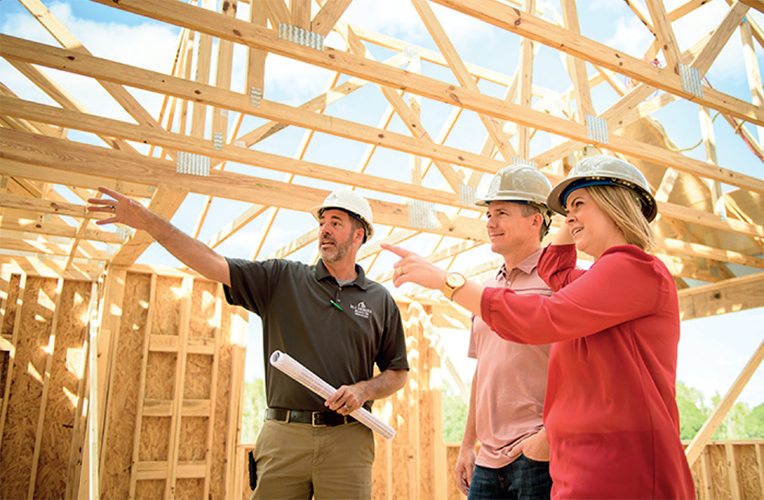 Adapting to change
Although the pandemic has had hard hitting consequences, M/I Homes has been smart in its response to ensure it continues to provide beautiful homes for families across the country
Scattered across 16 markets in the US, M/I Homes is a home builder founded in 1976 with a heart for family residences and a core value that believes in treating its customers right. We spoke with Patrick Mayhan who serves the business as its Vice President of Purchasing at the Houston Division office and he tells us of the recent successes that have been making the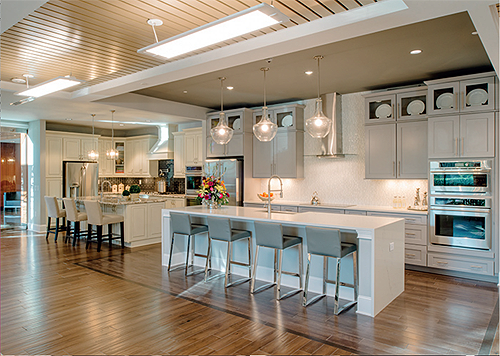 company a household name in the home-builders industry. He also shares with us how the business is overcoming the supply chain struggles that have plagued the construction industry as a result of Covid-19.
Since the beginning of its 45-year journey, M/I Homes has earned a reputation for delivering better quality, design and value in order to create successful communities. Although it has remained committed to providing a greater home buying and home building experience, it has also had to adapt rapidly to the turbulent changes enforced by the global crisis to continue to support its clients.
"I'm inclined to believe that all industries are experiencing very similar situations with regards to the supply chain troubles. A circumstance that may not be as well-known, that has been occurring in our neck of the woods, is that many products that go into a home are manufactured by facilities/plants based in Mexico and are shipped across the border into Texas and other nearby states. For a while, the Mexican Government has shut down all those plants and manufacturing facilities that make doorknobs for example, brick, HVAC condenser units, etc. so we were unable to get any materials or products, even at a reduced capacity from that region. When the Mexican Government eventually opened up the border again, there was a severe lag in the supply chain due to shipping and freight haulage shortages. With less drivers to send the trucks across to deliver the goods and services throughout the country, it added another layer that continues to affect the service delivery for many industries," Patrick says.
As far as business is concerned, the contractor prides itself on creating homes in which families can build a sturdy future, and in order to support that vision, the company works closely with developers and design consultants to secure land acquisition that will house communities safely and securely. "We partner with different land developers who buy raw land and essentially renovate it by putting in the infrastructure, street paving, and the power and sewer lines. They then divide up the land into certain lots, and following that, they'll reach out to home builders and sell the lots to establish a master plan community. From there, we purchase those lots and start building and selling the homes," he describes, continuing to note that by aspiring to create better, personalized living spaces, an M/I home is equipped to be energy and water efficient, sustainable and built to last. "We also have a Land Development Department that allows us to self-develop new communities when it makes more financial sense to do so."
One support structure that has enabled the business to do this successfully, which Patrick is happy to share, is the company's strong financial support from its corporate headquarters based in Columbus, Ohio. The extra reinforcement has enabled it to stay ahead of the competition, despite the challenges posed by the Covid-19 pandemic. "Back in March of 2020, when the US Federal Reserve lowered interest rates to near historic lows, in order to help suppress the projected economic forecast decline at that time, the result caused major demand from people to buy new homes across the US. This, along with numerous manufacturers deciding to temporarily halt operations on many of their facilities at the same time, created a perfect storm of record demand, with much more limited capacity to handle this.
"People who were living in the inner cities, where there was a higher population density, were then motivated to move away from the close quarters and buy homes in the suburbs. Through the uncertain time during the first quarter of 2020, our Corporate Headquarters and CEO made a commitment to hold off any employee layoffs until a better long-range picture could be realized. By the beginning of the second quarter of 2020, sales and demand had shot up dramatically."
According to Patrick's experience, many businesses within his industry expected the economy to falter in response to the pandemic. This would impact the operations of plants and lumber mills across the States. As he mentioned, many businesses geared up to shut down their facilities in preparation for a decrease in demand and to save the money that would otherwise be wasted on keeping them operational. However, the opposite happened. In a time where the world was forced to remain cooped in the confines of their homes, many saw it as an opportunity to reinvent their living environment. "But with a record demand and a diminished capacity to service that demand, we faced a massive backlog – it was just a consequence of the pandemic. Unfortunately, these supply chain challenges have caused pricing from nearly all sources to rise dramatically, which we are forced to pass along to our buyers. Our lumber costs alone from August 2020-to-June 2021 shot up over 200 percent on average. Until very recently, we have not seen a slowdown in demand. In July, we finally saw a drop in sales demand, although it
remained fairly strong. We believe that the overall barrage of price increases from all materials and products has started to subside, although others do continue to happen due to record demand and already committed projects in the pipeline, which has meant that direct supplier and manufacturer relationships have been absolutely key. We have learned how important it is to be flexible in these circumstances and within our operations and logistics," he shares.
As a result of this, the business placed a large emphasis on fine-tuning its communication, not only within the company but throughout the supply chain, to ensure that operations were underway to the best of their ability. "We also had to change where we sourced our materials because those who we normally worked with were having their own problems when it came to acquiring supplies," Patrick states, adding that throughout the unprecedented period of 2020 and throughout 2021, he was astonished by the sheer volume of the impact, a reminder of how fragile the corporate ecosystem can be.
"Trying to mend this situation means that unfortunately, there will be a slight standstill as a result of price increases that have come about from the difficulties of material sourcing. There is a percentage of buyer groups that we sell to who have now put their purchasing on hold so I think the overall demand will subside a bit, and that will balance out and eventually we hope to see the pricing that we're paying start to go down as well," he explains.
Regardless of these challenges, Patrick is an optimistic man who believes in the robustness of his business. His main focus at the moment is to hold back as many cost increases as possible to provide some breathing space for the other components that keep M/I Homes going. "I feel like my job has shifted from trying to find savings, into doing my best to hold back the avalanche of price increases hitting us from all sources. Sometimes I can get a supplier to lower the increase percentage in order to suppress it, but sometimes I cannot. Due to the record demand that we received, which I'm sure many companies in our industry have received as well, M/I Homes is implementing what we call 'good land positioning' to prepare for the next three years. As far as our new communities, we want to expand growth here in the Houston market and ensure that we are well prepared to do so," he informs us.
The company's goal in the future is to build and capitalize on what is already available to it, and with growth comes an additional need for employee infrastructure and a skilled labor force to continue with its success; all factors that Patrick is confident will come together for the business' prosperity. "This isn't necessarily a situation of re-inventing the wheel, but we do believe we've got a good strategy and a good model for what we do and how we're going to keep our business secure to survive the effects of the pandemic," he says. Despite the setbacks, the path ahead looks promising for the home builders. As far as Patrick is concerned, M/I Homes' future is a matter of continuing to strengthen its financial strategies with the help of its corporate headquarters. As long as it remains focused on its aspirations to grow and expand, Patrick has no doubt that the business will continue to lead the home building industry.
M/I Homes
https://www.mihomes.com/
Services: New home residential construction