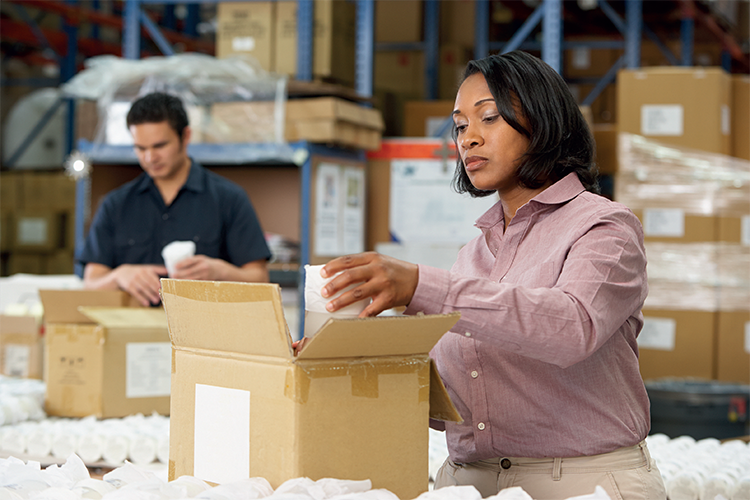 Lightening the load
MagicLogic's industry-leading BlackBox Cartonization software is delivering significant results and satisfaction for customers of all shapes and sizes
By offering a software solution to fit and grow with a company's load planning needs, no matter its size, MagicLogic's products today deliver immense benefits to thousands of businesses around the world. Proudly headquartered in Vancouver, BC, MagicLogic provides advanced Load Planning, Cartonization and Palletization software to the logistics industry. "We have chosen to specialize in one field and are proud to do it extremely well," states Tim Smith, Chief Technology Officer at MagicLogic. "Our software is powered by specially developed algorithms and is the result of more than a quarter of a century of intense, in-house R&D. We are continually refining our products to best cater for the changing demands within the logistics industry."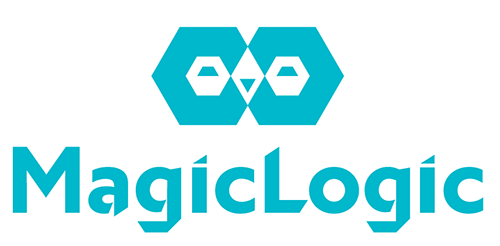 As Tim goes on to explain, MagicLogic's software – in a nutshell – loads more. "Loading is faster and more accurate, while meeting even the most complex operational demands, such as HazMat and Li-ion rules. Our software has a built-in database engine and is compatible with industry standard APIs and file types. Many of our customers have unique demands that cannot be met by off-the-shelf loading software and we are able to customize our solution to meet their exact specifications. Our software also integrates extremely well with existing WMS/TMS and ERP systems, meaning that it forms part of a complete warehousing or transportation solution."
As noted above, Cartonization represents a major area of specialism for the business. At a time when a number of challenges exist for small parcel shipping, MagicLogic has devised solutions to address these head on. "Cartonization is a very hot topic at the moment, which is largely due to the massive demand in ecommerce. According to eMarketer, the global ecommerce market is expected to reach $5.55 trillion in 2022, up to $6.17 trillion by 2023, and is predicted to keep on growing over subsequent years," Tim details. "Unfortunately, shipping costs have risen substantially over the past few years, and the Covid-19 pandemic has only added to these woes. Rising packaging and shipping costs eat into that all-important bottom line, especially for companies that have no real Cartonization solutions in place, or who are using the wrong sized cartons to pack items.
"MagicLogic's BlackBox Cartonization software helps solve these challenges using weight and dimensioning data to select the correct carton, order after order, and in near real-time. It ensures items are packed accurately, dunnage is reduced, and packaging costs are lower. Customer satisfaction increases when they receive goods that are well presented, in perfect condition, with no excess packaging."
As one might expect, there is a long list of clients benefitting today from solutions such as MagicLogic's BlackBox Cartonization software. "For example," Tim goes on to highlight, "Toysmith is a toys and gifts wholesaler which was previously only achieving a fill rate of 68 percent. When they implemented our software, they were able to set their fill rate to 83 percent. Packing cartons is quicker as they no longer need to cut down boxes and only need a small amount of void to fill each carton. They estimate average revenue per carton has increased by between 12 percent and 15 percent since.
"Meanwhile, another customer, True Manufacturing, purchased an automated packaging system and uses BlackBox to determine the optimal-sized carton and amount of fill material needed, enabling the automated system to create that carton. During the first year of use, their packaging costs reduced by more than $200,000."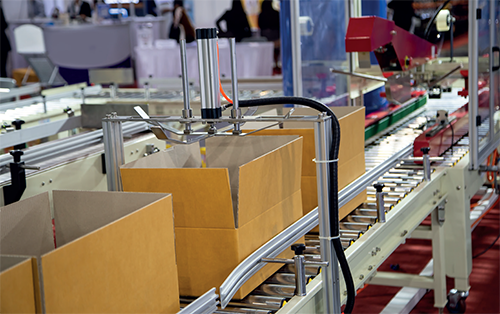 The aforementioned companies – and virtually every other of MagicLogic's customers – also share an increasing level of concern about packaging waste, and more and more are seeking to implement green initiatives. "Our Cartonization software greatly reduces packaging and fill material, ensuring packing waste is kept to a minimum," Tim enthuses. "As our work with Toysmith demonstrates, our Cartonization solution helps increase fill rate while reducing the time needed to pack cartons. Packers can easily follow the loading plans so they need to spend less time figuring out how to pack items into the correct sized carton."
When it comes to choosing advanced load planning software, MagicLogic is an industry expert, with more than 25 years of load planning experience under its belt. "Put simply, we load more, can save our customers money, time and packaging costs, and help to keep operations more ecofriendly. Also, well packed items cut down on costly returns, reducing reverse logistics," Tim concludes. "We pride ourselves on excellent customer service, and have an experienced and friendly team always ready to assist clients. Our ability to provide custom solutions is another huge factor – more than half of our customers have some level of customization in place, and yet they are all fully supported now and will be long into the future."
MagicLogic
www.magiclogic.com
Services: Load Planning, Cartonization, Palletization software developer