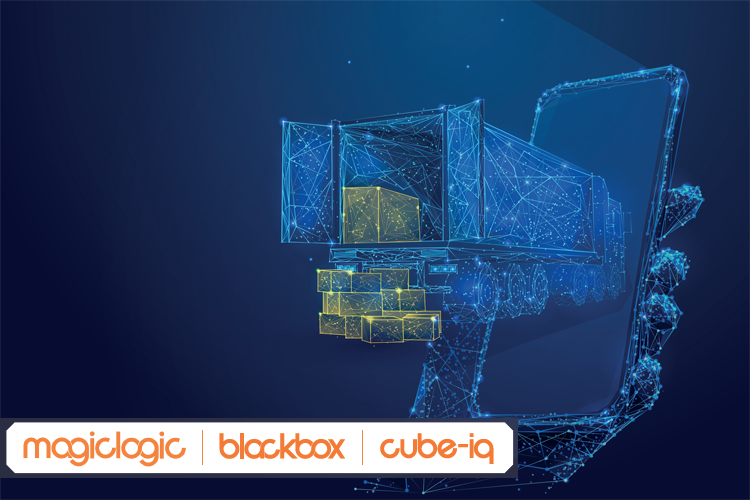 Packing a punch
Although a niche player in the logistics industry, the developers at MagicLogic should not be underestimated. Since its inception, the company has been determined to unpack the potential of its load planning software to provide both time and cost-effective solutions for its customers
As far as software solutions go, it may be tough to compete with the service being provided by MagicLogic's dedicated team. Back in 1995, two gentlemen discovered that many industries lacked an efficient technique to load trucks and stack pallets safely. Subsequently, they shared their expertise to write the software that would assist in solving this problem. One of these masterminds, Tim Smith, speaks with Supply Chain World in his capacity as owner and CEO about how MagicLogic has been able to partner with internationally renowned corporations to
tackle complex issues with easy to implement solutions. "Before software like this came along, businesses would just guesstimate their loading like you would when you pack the trunk of a car," Tim begins, "but we've designed a customizable software for our clients because there isn't a straightforward, one-size-fits-all answer to this particular challenge. Basically, what we do is complete complex calculations in near real time through software algorithms and heuristics to find an answer that is workable and meets the customer's criteria; it's not just throwing stuff into a box anymore," he explains.
Although Tim is British-born, the headquarters of his business is based in Vancouver, Canada, with satellite teams in the UK and Europe, bringing the employee list to about 20 people in total; a considerable expansion from the '95 original duo. "I think I have been very lucky because everyone working with us is really dedicated and enthusiastic about our software and the service we provide," says Tim. "I know I can rely on them to use their initiative, and everyone seems to manage that brilliantly. Another aspect that makes them a great bunch, and something that I really admire, is their fantastic social skills because I know that our clients will enjoy working with them," he adds.
With a team this lively and committed, it is no wonder that the success of the business has made it a resident name on the Top 100 Logistics IT Providers' List for the last 19 years. "It means a lot to us because only the best of the best get that badge. I know that if our product is used properly, it saves companies perhaps not just a few thousand, but hundreds of thousands of dollars and no-one else has really managed to do what we have done," Tim shares.
According to him, the user experience of MagicLogic's software is designed to be relatively painless with an interface programmed to mimic Microsoft's Office suite aesthetics. "We range from a simple front end, to the more complicated solutions, so when a customer sits down and runs our program, they'll see something that looks a cross between Excel and Access, which is deliberate. This helps in making them feel more comfortable and familiar with the technology, but, behind what the user sees, there is a ridiculous amount of R&D at play to solve the loading challenges they key into the program.
"How it works is, say for example they're working in a spare parts department; what that business will do is integrate our software with their existing Warehouse Management System (WMS) so that every time an order comes through, our program runs automatically and the guys who are putting the parcel together know how to pack it correctly. The solution encompasses what carton size to pick, the exact packing sequence and how much the process is going to cost, and it's all powered by our compact yet powerful Windows program," Tim explains.
The MagicLogic software comes in two versions: Cube-IQ and BlackBox. The former is run interactively to build the loading program and ensure the job runs as smoothly and efficiently as possible, while the latter serves more as a plug-in for the WMS and ERP systems. "The beauty about the BlackBox is that it integrates itself closely with a variety of existing WMS. This means that in order to leverage our solution, the client just needs to make some straightforward API connections into the WMS, so that it knows how to call us and retrieve those planning solutions and the process becomes completely transparent. BlackBox is typically used for cartonization, or small parcel shipping. That being said, a lot of companies are also using it for palletization, which is arguably the most complex thing we do." This is a component Tim is keen to elaborate on further.
Packing a pallet can be tricky at the best of times; establishing stability from the bottom to the top to prevent any damages at the lowest level, ensuring the products or materials can be
wrapped securely – these are all vital considerations to keep in mind for the safety of the product. "Above that, sometimes it's also going to be stacked by a robot and robots aren't always aware of what is around them. If you tell a robot to put something down and there is an object in its way, it's not going to go around the obstacle, it's going to smack straight through it. So, what we do is bring in further calculations related to cartons or pallets for the WMS to be one step smarter in order to overcome that particular obstacle," Tim shares.
Solutions in action
How the company's software is supporting businesses can be seen through its relationship with Toysmith and True Manufacturing; two examples that exhibit the potential of its capabilities and both of which Tim is especially proud. Before Toysmith reached out to MagicLogic, it had transitioned to a new WMS. As part of this change, the primary shipping process was to include pre-manifestation, along with a cartonization routine. Unfortunately, the WMS routine was not delivering the fill rate as expected. Because it only reached 68 percent, it increased labor, materials, and freight expenditure; none of which were proving to be beneficial for Toysmith. After several reviews and careful consideration, the company handed the problem over to MagicLogic. The software developer took one month's cartonization data from Toysmith's shipping within the WMS and re-ran it through its BlackBox solution. Those results were then driven through existing freight analyses and the results showed a significant improvement across all areas.
Additionally, the cartons looked significantly different. Once the fill rate was adjusted, all cartons were being filled close the brim of the boxes, which reduced the packing time and the costs spent on each carton. In most cases, the packers only needed to add a small fill in the boxes, ultimately increasing the average revenue per carton by 12 to 15 percent.
A similar situation occurred when MagicLogic was commissioned by True Manufacturing, a commercial refrigeration manufacturer, to review its packaging operations in a way that improved costs and time consumption. Before bringing the software experts on board, True Manufacturing used standard boxes that required physical packing, while using excessive fill material and bubble wrap where necessary. Often, when packing multiple parts, identifying the correct carton could be intricate and often resulted in higher shipping costs.
Continuous improvement
True Manufacturing purchased an automated packaging system (APS) to scan the items being packed in order to establish the length, width and height. By incorporating MagicLogic's BlackBox software, it was able to gather this information accurately to calculate the optimal carton size. Now, when a customer places an order, BlackBox receives information about the item and quantity required and it automatically determines the optimal carton size along with the necessary fill material. The information is then transmitted to the APS so the carton can be created. Taking it a step further, every box is assigned a unique reference number so that it can be matched to the correct sales order.
It is this passion for attention to detail that distinguishes MagicLogic from the competition, and as we see digitization encroach into more areas of the working world, Tim's determination to excel in this niche market is fueling its success. "This company exists purely to make this type of software, support it, market it and service our customers as best we can. For our competitors, this might be their second product or a spin-off, which means they may dedicate fewer resources to ongoing R&D," shares Tim.
This is why Tim is determined to grow the business and imprint MagicLogic's legacy on the future of industrialization. With the help of his enthusiastic team, he hopes to further strengthen the roots of the business in order to sustain its future growth for generations to come. "We're really shaking things up here. For the first time ever, we're getting serious about our marketing, I am taking on new staff, we have trademarked all our logos and product names, especially BlackBox. We are in the process of rebranding, and at the moment, I want to focus on strategic partnerships. I'm actively looking for companies I can work with and as I do that and get my staff up to speed, I'm hoping to focus my time back onto research. To do this, I have brought in a new business manager, head of sales, then of course I have my tech support guys, which gives the development team some breathing space to get back to doing what I really want to do: create smarter and more advanced versions of the software that will be even better than what we have now," he says.
From our discussion, it is clear that Tim has an unparalleled pride for his company and is keen to secure its longevity. "I think this company deserves to continue expanding, especially as I fully intend to keep introducing new versions of the software. My aim is to encourage its growth into an even bigger company than we imagined it would be all those years ago," he adds. While the world begins to gain momentum again, more solutions will be required to improve efficiency that will support businesses in securing their stability. Not only is Tim determined that MagicLogic will be part of that journey, he is equally as excited that the software has the potential to be utilized beyond its current role; in the future, the possibilities cannot be contained.
MagicLogic
https://magiclogic.com
Services: Load Planning, Cartonization, Palletization Software developer