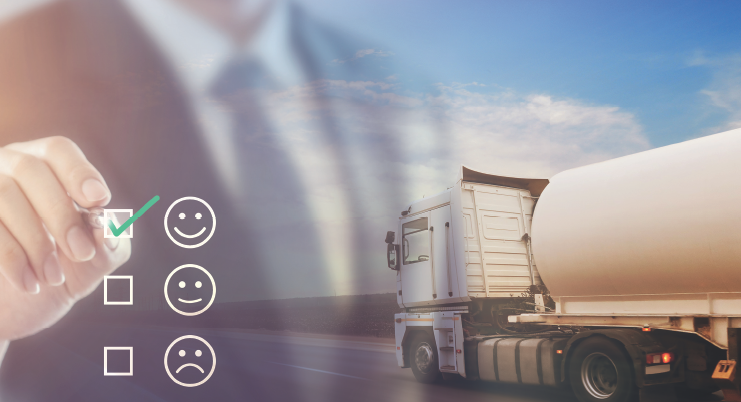 I spent most of the summer researching* the current trends, concerns, and business impact of sustainability measures taken in small business supply chains in the past 18 months. Focusing on small businesses, I surveyed over 500 supply chain professionals to find out what efforts they're focused on and the how's and why's. I'm excited to be able to share some of my findings with you before the full report comes out in a few weeks (at time of writing).
What's driving businesses to implement supply chain sustainability measures?
Sustainability in the clothing and food supply chains have been a consumer focus for years now, and the pressure to address and communicate efforts taken by businesses is now greater than ever. In my survey, environmental sustainability efforts were the most common type of measures being taken (84 percent of respondents already had some environmental efforts in place prior to the pandemic), and over half of them report increasing those endeavors in the past 18 months. Examples of what this undertaking looks like is reducing production/ manufacturing waste, preventing pollution, adopting clean energy, using sustainable materials, and designing sustainable products.
But I also looked at other sustainability effort types, such as social and economic. Sixty percent of respondents report investing in social sustainability efforts, such as supporting societal equity and fair labor rights. And 49 percent invest in economic efforts, including offering employees incentives for sustainable practices within the workplace and integrating sustainability into KPIs. These are long-term investments as fewer than two percent report plans to decrease these efforts after the pandemic subsides.
Who in the business can/should be leading the effort?
Our survey found that almost half (46 percent) have their supply chain management leaders running the efforts and 29 percent say that they have a sustainability team. A team structure, especially a cross-functional mix of people, is what I recommend for most businesses.
Ideally, the sustainability team should be helmed by a supply chain leader but also include someone in marketing and someone from customer service. This way, a representative from each of the major points in the product life cycle can help inform and shape what changes can be made to deliver more customer value and improve sustainability efforts. Customer service knows what the customers are saying about the products, marketing knows what messaging is working, and the supply chain leader knows what's possible to deliver. So when these three areas strategize together, you can design a product and marketing campaign that will deliver the most value to your customers.
What are the top challenges facing businesses working toward more sustainable supply chains? How can they address them?
Unfortunately, costs are always going to be the main challenge for any business making any type of change. In our survey, 58 percent report high costs, both indirect and direct (such as buying more expensive materials and longer process/workflow times) as the biggest downside to investing in sustainability. But once the initial investment is done, cost savings was the most common benefit (46 percent) reported as a result of sustainability investments.
One way to set yourself up for success is by using the team structure I mentioned above, as this group can design a sustainability strategy that is customer-centric and cost effective. Three measures I recommend this strategy team, or whoever is leading the business' efforts, address first are:
• Source from sustainable manufacturers
• Work with environmentally-friendly partners, both logistics and suppliers
• Design or redesign more sustainable products
These three are also the most common efforts reported in my research. They are relatively lower cost and higher reward than more complex investments may be. And the business may not be ready to take the overhaul required to become fully sustainable or to get one of the several, popular sustainability certifications.
*For my research, I defined supply chain sustainability measures as: Sustainability encourages businesses to frame decisions in terms of environmental and human impact for the long-term, rather than on short-term gains. Examples of sustainable actions include supporting reducing the use of plastic and CO2, sourcing materials from sustainable partners, and supporting ethical work and pay practices.
Survey methodology
Software Advice conducted the Sustainability in Small Business Supply Chains Survey in August 2021 of 564 US-based professionals in the supply chain field. Respondents were screened for employment status (full-time) at a small business (two – 500 employees), with a supply chain job function (logistics, inventory/warehouse management, manufacturing, or procurement).
Olivia Montgomery is a Senior Analyst for Software Advice, and shares useful insights about

supply chain tech and small business digital transformation. She is passionate about the benefits of informing tech research and trends with lessons learned in the humanities. She is a former IT PMO leader, and her work has been published in TechRepublic, CIO Dive, and TrustRadius.
Software Advice™ helps businesses navigate the software buying journey. Industry-specific advisors guide people through the selection process and provide personalized software recommendations. Software Advice has helped more than 825,000 businesses find the right software through 1-on-1 advice, objective research and actionable insights.
Feel free to send Olivia a message on LinkedIn: https://www.linkedin.com/in/olivia-montgomery
https://www.softwareadvice.com/