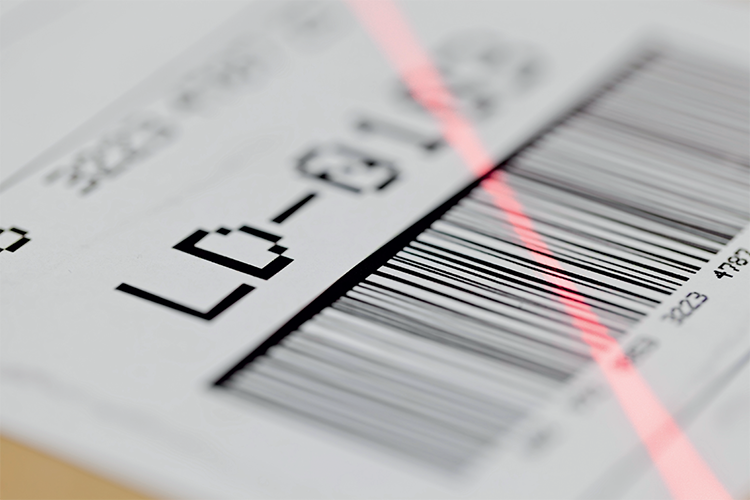 Today, thanks to the pandemic, supply chains face a range of risks at a time when their operational agility and resilience are increasingly important. One key way in which organizations can avoid many of these risks is by making sure they get their labelling right. If labelling goes down during a crisis, continuity is broken. If you can't label products, you can't get finished goods into people's hands. However, if enterprises choose the right labelling solution, they not only avoid the risk of business disruption and delays stemming from a break in continuity or from mislabeling, they also avert the threat from industry fines that may be incurred as a result.
Moreover, when facilities have to shut down or there are issues with warehousing, companies may need to shift production. It is important that when one facility is disrupted, labelling can be quickly and easily shifted to another facility – with the ability to manage any and all labelling requirements – from new languages to alternate customer requirements to altered shipping routes.
Clearly, organizations may struggle when it comes to shifting labelling and managing label printing operations across their enterprise. Part of the challenge is to understand the unique requirements in each region. For instance, those employees or resources most familiar with the labelling requirements for a specific impacted geography may now work from home. This means there could be limited access to the knowledge needed to manage the labelling function, which could result in further delays or errors.
Without an Enterprise Labelling solution in place, companies may be forced to spend weeks getting their labelling efforts set up in a new facility only to be forced to move again.
However, when companies enlist multi-site capabilities they are able to easily shift labelling from one site to the next. The approach also allows companies to drive labelling centrally and failover to any local instance if there is break in continuity to headquarters. This is critical in maintaining business continuity in the case of supply chain disruption.
Enabling suppliers with browser-based access
Companies should standardize and centralize labelling to provide access to users and locations regardless of geography. Allowing multiple locations and/or suppliers flexible access to centralized labelling and label content is crucial to business continuity. Accurate and compliant label templates can be accessed centrally from any location, avoiding the time needed to design new templates or copy existing ones. Ultimately, to enable enterprises to create, manage and print labels, organizations need a browser-based interface that allows them to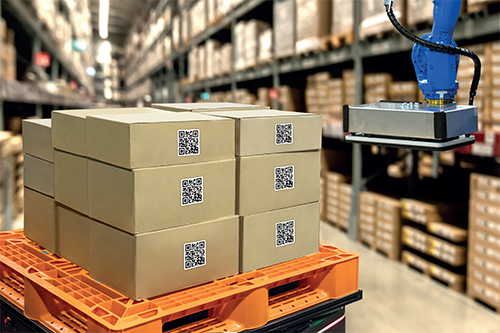 seamlessly implement, deploy, maintain, scale and shift their labelling operations across their network.
Additionally, implementing a cloud-based platform with universal label templates enables suppliers, 3PLs and other labelling locations to easily print labels remotely. This allows any additional users to maintain the same level of printing quality and performance as experienced in the networked locations. Also, the data and content they need is still available at their location for printing.
When shifting labelling to new locations, it is also important to maximize control through role-based security that allows administrators to select who gets access to labels, content, and printing devices. Administrators should have visibility to easily understand which printers are in use and who is accessing them.
Enabling a remote workforce with the cloud To maintain supply chain agility, companies must be able to swiftly shift both facilities and resources between different locations. To manage this, it's important to have the flexibility cloud and browser-based deployments offer.
Without a browser-based solution it's nearly impossible to quickly shift production from one facility to another, especially if the new facility has different technologies and printer hardware. The same is true for label templates, configurations, and data services that aren't typically accessible to other locations. When these aren't available by default, and in cases where a new facility has a different infrastructure, labelling processes may need to be recreated, potentially putting both compliance and consistency at risk. Companies need to maintain their standards and labelling consistency even when they're faced with moving their operations. However, this may not be quick or easy when companies are tied to an on-premise infrastructure.
Moving to a new on-premise site or facility, while maintaining the same levels of service may entail finding the same software, the same software versions, and the same configurations. This is a lot of work, and it might not be possible to get it right in the short time frame required. In the worst-case scenario, a hurried effort to move labelling to a different location – without the cloud – can result in labels that can't be used, products that can't be shipped, or fines related to mislabeled products.
However, when provisioning infrastructure through the cloud, companies can quickly add computing resources on an as-needed basis, preventing bottlenecks. Using the cloud affords the opportunity to provide role-based access and by defining a role at a new facility and adding label template permissions, new users can access all they need. Additionally, remote users will be able to use a definitive library of approved label templates without recreating their own local versions and introducing the potential for labelling errors.
Beyond the pandemic
As previously mentioned, business requires innovation and forward thinking. Perhaps your company has managed to get by during this pandemic. But how do you make sure you are always ready to deal with adversity moving forward in today's disruptive economy? Shifting production and managing suppliers can have a drastic impact on your supply chain and business operations, but without the flexibility of Enterprise Labelling, you'll lose time, incur costs, and risk accuracy and consistency.
With this kind of solution, everything relating to labelling deployment can be carried out remotely. Also, by standardizing and centralizing labelling across your enterprise, you ensure label requirements are fulfilled and labelling uptime is guaranteed. This type of fully automated labelling supports complex scenarios by providing the right label, in the right place, at the right time.
Looking ahead to the next disruptor
It's safe to say the virus has changed the way businesses operate, and one priority is maintaining uptime. As no one could have predicted the pandemic, no one can predict the next major supply chain disruptor. All you can do is prepare for impact so you can meet new demands – whether entering new markets, addressing evolving customer and regulatory requirements, or dealing with unforeseen change.
Josh Roffman is VP of Product Management at Loftware. Loftware and NiceLabel combined under the Loftware umbrella to offer customers and partners an expanded choice of Enterprise Labelling & Artwork Management solutions, providing enhanced labelling capabilities and the benefits of greater investment in cloud-based solutions for companies of all sizes. Maintaining a global presence with offices in US, UK, Germany, Slovenia, China, Japan and Singapore, the union combines over 60 years of expertise in solving labeling challenges and helping companies improve the quality, speed, and efficiency of their labeling, while reducing cost.
www.loftware.com
www.nicelabel.com