Meet the supply chain department that helped Day Kimball Healthcare to navigate the challenge of Covid-19
Saving the day
It's been more than 125 years since sisters Elizabeth and Gertrude Vinton first embarked upon their vision for the construction of an infirmary in Windham County, Connecticut to serve the local community. A donation of $5,000 from Mrs. M. Day Kimball set them on their way, on the condition that the infirmary be named in memory of her recently deceased son, Day Kimball. Other donations included an additional $4,000 from the Day Kimball family, along with another $1,000 from members of the community. With that, the Day Kimball Hospital was born.
Since then, Day Kimball Hospital has evolved into a 122-bed acute inpatient hospital. Located on Pomfret St in Putnam, the hospital sits within the umbrella of Day Kimball Healthcare (Day Kimball), a non-profit, integrated medical services provider comprised of the hospital, along with Day Kimball Medical Group, four healthcare centers in Danielson, Dayville, Plainfield, and Putnam, Day Kimball HomeMakers, Day Kimball HomeCare, and Hospice & Palliative Care of Northeastern Connecticut. The organization's service area includes northeastern Connecticut as well as nearby southern Massachusetts and western Rhode Island communities, and includes a comprehensive network of more than 1100 employees, including 300 highly skilled physicians, surgeons, and specialists.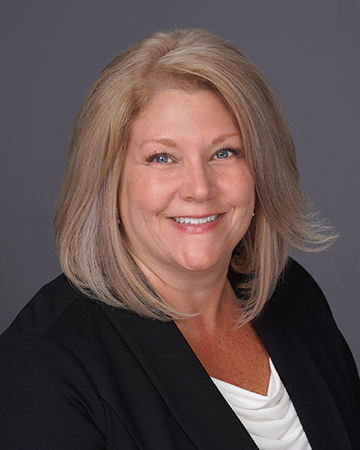 "Our mission is to improve the health and well-being of our community by providing the best medical care," explains Lisa M. Aguiar, Director of Supply Chain at Day Kimball. "We serve 70,000 of the approximately 100,000 residents in the community, offering primary care and a multitude of medical and surgical specialties, along with leading-edge technology and sophisticated diagnostics."
The Supply Chain department at Day Kimball incorporates materials management, supply replenishment, and distribution. Purchase orders are sent in from Day Kimball's on-campus and eight offsite locations, which the supply chain team fulfills from its location on the company's main campus. The department sits adjacent to Purchasing, which is responsible for the ordering of goods and services, sourcing, and inventory and vendor management.
For Lisa, the last two years at Day Kimball have been a challenge, as the company was forced to readjust to a changed landscape both during and since the arrival of Covid-19. "Our staff were used to placing orders on a just-in-time basis, but navigating the pandemic demanded a different mindset," she recalls. "We expanded our vendor database, decreased sole vendors and proprietary product lines, and we created a robust substitute catalog. We've also had to reorganize, developing a bulk supply area and expanding our emergency prep program. The biggest lesson we learned was the value of adaptability as an asset."
It's a lesson that's serving Day Kimball in good stead, particularly as the industry continues to feel the impacts of volatile price increases, product allocations, driven in part by a shortage of raw materials. The company has recently embarked on a process of automation, as it looks to build a more robust supply chain capable of withstanding similar disruption in the years ahead. "Our top priority is acquiring a digital ecosystem to include an EDI platform that allows us to automate processes, access network and real-time information to control cost, improving products' traceability and fostering collaboration with our supply chain partners," Lisa reveals. "Second, we're targeting medical device and mail compliance technology to help streamline our practice, billing and payments, and distribution from both a time and cost perspective."
In tandem with its supply chain partners, Day Kimball is also working to identify new solutions for critical products. As Lisa explains: "A year ago, we started working with a new distributor to add visibility to all of the products throughout our supply chain. One advantage of that partnership is that it's given us the ability to send single-use products to the partner's medical device reprocessing facility, which can then be re-purchased as part of a blended SKU, saving us money and giving us the opportunity to source more stock when needed.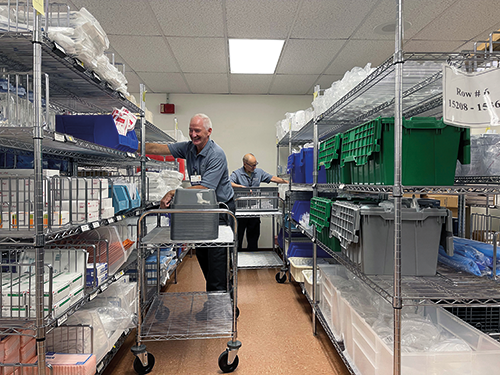 "We're also looking at new processing initiatives for medical waste," she continues. "Our current partner already helps to divert tons of plastic away from local landfills. We're hoping to engage with them to expand the recyclable volume of our medical waste."
As the year goes on, there's a buzz around Day Kimball, as the company awaits the outcome of its application to the state of Connecticut to become a full member of a broader healthcare network, and the benefits that follow. "As far as the next few years are concerned, we'll continue to pursue automation," Lisa comments. "Another shift to come out of Covid-19 was the realization that all the hospitals within the community share a single goal, and we can work together to achieve that – for instance, by adopting and leveraging the same proprietary products and technology, with a view to developing centralized purchasing processes.
"It goes without saying, but our employees have been crucial to all our work to-date," Lisa concludes. "They continue to share our vision for the future, thinking outside the box and generating ideas to help us evolve. The last few years have really shone a light on their work and its value. Now, we can look forward to the supply chain recovery that will provide us time to learn new industry strategy that can be applied as new practice in the years ahead."
www.daykimball.org