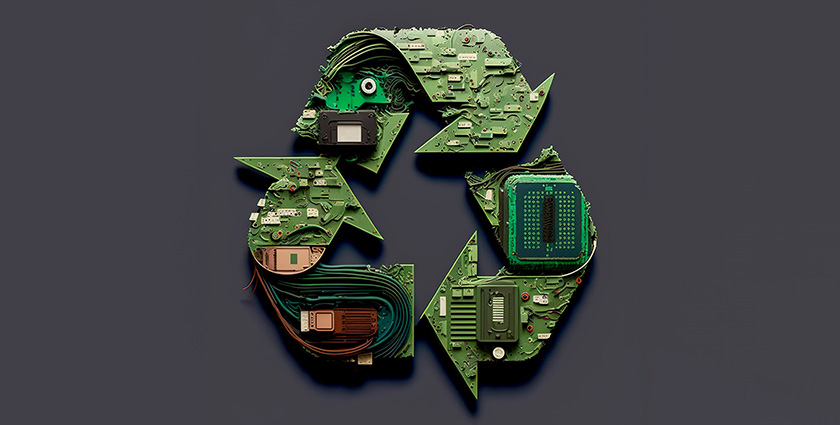 Multinational software providers partner to drive sustainability in the electronics industry
Hexagon and Altium will provide cloud-based digital reality solutions that enhance sustainability across supply chains
Combining Hexagon's expertise in utilizing data with Altium's strengths in supply chain intelligence, this partnership will drive positive change through tools and solutions that support the electronics industry's sustainability initiatives.
The alliance will integrate Hexagon's Nexus platform and 365 platform, helping companies to understand and appreciate the environmental impact of their decisions. Ted Pawela, Chief Ecosystem Officer at Altium said: "Our partnership with Hexagon will enable real progress in tracking and reporting – and most importantly – improvement on the key sustainability metrics that our customers need to address."
Specifically, the new platform will support manufacturers in identifying and implementing sustainable manufacturing processes and technologies that reduce waste. Equally focusing on design, it will empower engineers with data-driven workflows to create products with environmentally-friendly designs, materials, and processes.
John Mitchell, President & CEO of industry standards group IPC, commented: "This partnership strengthens the company's position as a leading authority for the electronics industry on environmental sustainability and a valued partner in IPC initiatives, including our soon-to-be announced Sustainability Leadership Council."
While numerous developments are planned for 2023, initial solutions will focus on reducing eWaste (electronic waste) through carbon dioxide impact tracking and recyclability improvements. In the future, the partners will work with the wider industry to develop innovative solutions that meet evolving demands and emerging trends, such as Hexagon's start-up ecosystem and support network, Sixth Sense.
Parth Joshi, Chief Product and Technology Officer of Hexagon's Manufacturing Intelligence division proposed: "Together, we are committed to sustainable manufacturing processes and open digital technologies that will help customers to address inefficiencies, reduce their carbon footprint, and adopt a circular economy."