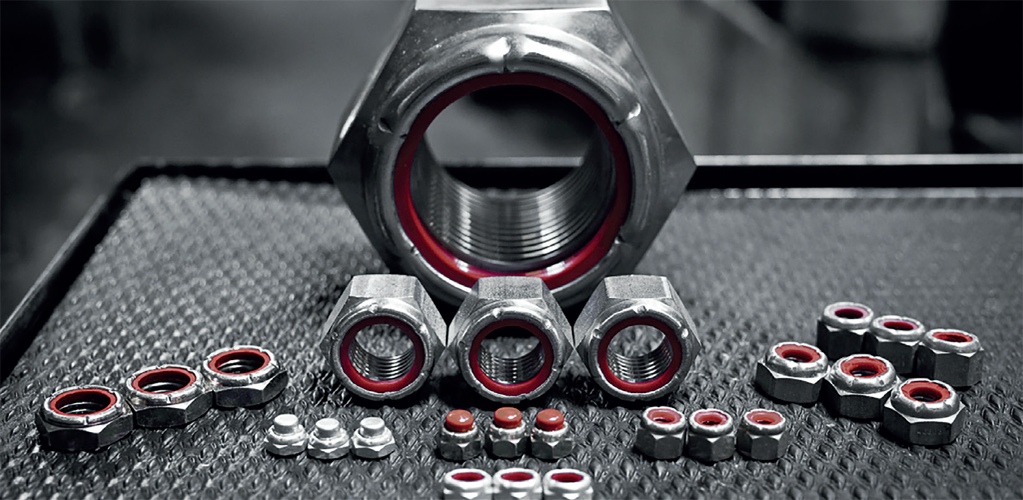 Flying through the storm
Novaria Group has been riding through the pandemic turbulence and adapting itself to the industry changes with efficiency; providing quality components that are holding aerospace transport together
International travel restrictions may have grounded the aerospace industry but Novaria Group continues to manufacture components that ensure planes can once again take to the skies safely. The business was founded by a young and ambitious professional, Bryan Perkins, who identified a unique gap in the aerospace components and fasteners supply chain. With a determination to fill the niche market, he then formed partnerships with other like-minded entrepreneurs, brought in additional investors and began buying components companies with a specialization in aerospace. Novaria began with a single acquisition in Texas, 2011 and then slowly expanded to the group that it is today, with Bryan as its CEO.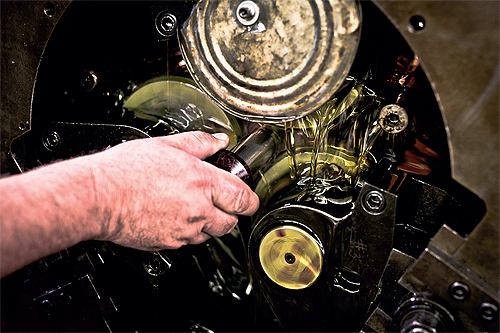 Drew Sullivan, the Vice President of the company's supply chain, shares with us the journey to Novaria's success. Although he has only been with company a short while – since January 2021 to be exact – he is proud of how even during a pandemic, the business continued to grow organically. "Despite the ups and downs, we have been in a fortunate position to make some good acquisitions that fill out our portfolio," he shares.
Every production line under the Novaria name is vital to produce products that cannot fail. Accordingly, the group's business brochure presents an impressive and widespread selection of fasteners and components, each of which is manufactured to the highest quality. "Primarily, our products go into either the fuselage or the jet engine of the plane, which could be anything from small bolts to nut plates. Then we have the more complex fabricated components; whether it's the tubing that transports liquid or gas inside a jet engine or bracket assemblies that have various responsibilities securing critical components. Whatever it may be, we want to be the go-to suppliers that offer those products," he shares.
"We also have some special additive processes such as applying nylon strips and adhesives to fasteners. Imagine a nut or a screw with a crease down the center, we put a unique chemical compound in and then apply pressure to the screw, which helps the screw to adhere and lock in place. There are some really cool businesses in our group with a type of competitive and niche advantage," he continues. These businesses would have been considered 'mom and pop shops' prior to acquisition by Novaria, which serve as the original manufacturers and were developed by an individual who had a great engineering mind for this industry, which is according to Drew, how the group became so successful.
With 13 facilities scattered across Southern California, Texas, Arkansas, Ohio and Indiana, Novaria believes in implementing ways to improve each facility to optimize its products. "We're introducing the Kaizen culture across all our warehouses to bring in lean transformation ethics. Most of our facilities are actually quite small – between 30,000 and 160,000 square feet – when you compare to the broader manufacturing industry. However, don't let their size fool you. Some are doing very unique manufacturing and don't need a grandiose scale," Drew says.
Culture and identity
On the topic of transforming business dynamics, one might think that it would be difficult to keep tabs on a company culture across a spectrum of enterprises. However, Novaria has countered this by ensuring that each group acquired is able to maintain its original identity, allowing it to hold on to its authenticity. "Many of these businesses operate on their own, so when they become a part of Novaria, we don't strip them of their name or change their identity; they still exist as they are. This means that each business does have its own culture, but the core values are very much aligned with Novaria's. When we visit these sites, and talk to the people who are working really hard to continue making their names successful, you can still feel the passion and the desire to be the best version of themselves," he says, adding that this is as a result of an upstanding relationship with the executive team that creates the feeling of a tightly knit community.
An example of this family-centered value can be seen in the acquisition of the Young Engineers Inc (TYE) in March earlier this year. According to Drew, this particular company demonstrated the same ethos that Novaria strives for, making it the perfect addition to the group. "There are specific reasons why our mergers and acquisitions team goes out and identifies a potential business to acquire. The primary reason for the TYE acquisition was that the business complements our product portfolio quite nicely and they have a history of exceptional performance as well as great potential within our industry. The companies we are interested in need to hit certain criteria to be good candidates, and we have been really happy with TYE," Drew informs us.
One can only imagine the difficulties of owning a business that specializes in aerospace manufacturing during a time when flying has been severely restricted. However, Drew emphasizes that the team has done a superb job of being particularly careful when it comes to reductions to safeguard against any of its companies closing down. "If you cut too deep in some areas, you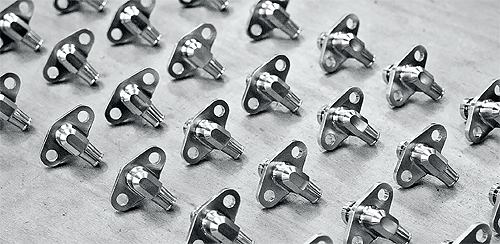 could fundamentally impact the business performance for a long time by reducing something that is a vital aspect of the day-to-day operations. It certainly has been a challenge and I can appreciate where we have excelled in trying to navigate it. The aerospace industry isn't expected to get back to 2019 production volumes until mid-2022 if not later and even then, there will be a lag between us and the big players like Airbus and Boeing. It's an unfortunate reality, but we are going to continue to navigate this on a site-by-site level depending on what their product is. That's not to say nothing is happening right now," he expresses and adds that despite the pandemic, he is also impressed by the strong financial performance and how engaged and excited the team has been to be part of the group moving forward.
Targets and goals
Coupled with this, Novaria is regularly working on launching new long-term programs with key customers that require new development. "We are consistently exploring new ways to solve customer fastener challengers through the designing and engineering of new solutions. Most of these are new iterations of preexisting technology, but there are pockets of development ongoing at all times," he says.
Drew's determined outlook is also fueling his ambitions for the company's future. "Bryan has some very lofty expectations and goals from a top-line revenue perspective that will be achieved through organic growth and a higher performance level. There are some pretty big financial visions that were set by the team prior to the pandemic and regardless of the consequences that resulted from Covid-19, those goals are still set for us to achieve. With that, we are also continuing with anticipated mergers and acquisitions, which is quite impressive and we're ambitious to meet those targets as well," Drew says.
When it comes to the nuts and bolts of aerospace manufacturing, Novaria is proud of the finer details that it contributes to the industry to keep flying as safe and enjoyable as possible and the group is determined to excel at creating original products better than before. Although innovation in this sector may be limited, in the words of Drew: "Never say never, there may be a ground breaking technology someday that will completely change the aerospace fastener game. But until then, we really are at the mercy of when people start to feel 100 per cent comfortable with getting back on a plane, so tell your friends and family to get flying again," he concludes.
Novaria Group
www.novariagroup.com
Services: Aerospace components holding company