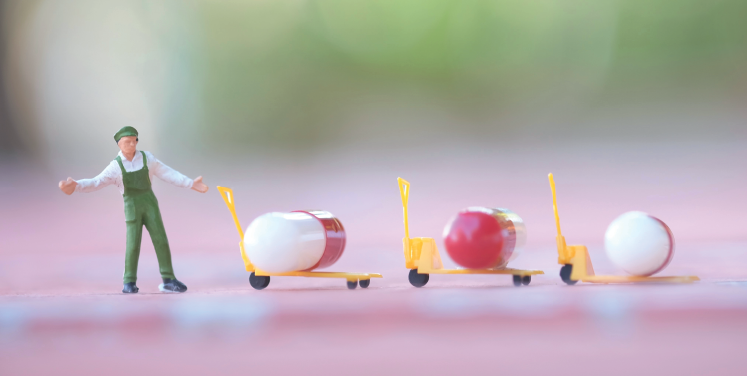 Supply chain managers have to look ahead. If you haven't started solving the problem before it starts, you're already behind. The rapid digitalization of supply chains solves a lot of problems, but it also creates new ones – namely, what do we do with all this data we're collecting? We might be sitting on top of all the answers, but are we asking the right questions?
The talent profile for future supply chain hires may be changing. With the importance of understanding data, we need people who can look at the endless noise of data points and gather meaningful insights that tell us what's happening now – through track and trace – and what will probably happen in the near future – through better demand sensing.
One of the opportunities I see in my role as head of Janssen Supply Chain for Asia Pacific, is to manage the supply chain for Personalized Medicines – where each manufacturing run will supply product to an individual patient. Development of Personalized Medicine is already underway, and the supply chain challenges are daunting. For an oncology treatment which requires a patient's blood sample, the blood is collected from the patient in their home country, frozen and shipped to a manufacturing facility possibly in a different part of the world where the blood is processed, frozen and shipped back to the healthcare facility where the patient is located, and infused into the patient. To add to this complexity, Asia has an additional challenge of working in more than a dozen different regulatory environments. Tracking and tracing the entire process, from sourcing to production to shipping, down to the minutest detail, is vital to the approval procedures required for these Personalized Medicines.
As supply chains move away from giant centralized factories to smaller batch production, either for Personalized Medicines or through manufacturing technologies like 3D printing, good data scientists will be necessary to track and trace movement of materials to an increasingly dispersed production base. But the most valuable data scientists will be those who can not only track and trace, but who can also recognize patterns in the data and develop insights that will help improve the supply chain process.
Another issue arising from Personalized Medicines is the need for extremely accurate demand sensing. Widely used over-the-counter medicines are easier to forecast. Although demand may surge depending on situations, most products are available due to the relatively longer shelf life. But Personalized Medicines are made for one patient and have shorter processing lead time. Without accurate demand sensing, the whole concept of Personalized Medicines becomes unviable. Here again Asia presents unique challenges because of the vastly different data collection capabilities, processes and regulations around the region. But in the future, we're hoping to work directly with hospitals and healthcare systems to derive insights from data that allows us to deliver exactly the right medicine to the patient at exactly the right time.
Some companies create designs – at Janssen we create recipes. Currently those recipes get produced at a factory and then stored in warehouses before being shipped to distribution centers. In the future we'll still be creating recipes, but many of our products won't be produced in a factory. They'll be produced in a lab or even at the healthcare facility.
At Janssen Supply Chain, data is everything. It's our most important source of truth. We gather data because we have to. Data about production processes improves safety and avoids wasted batches. Track and trace data helps us communicate with regulators so we can make life-saving medicines available to more patients. And data about patient needs helps us get medicines to the healthcare facility in time to save lives. But our data are only as good as the people analyzing and understanding them. So we're looking for those who can see the patterns and develop insights to help us fulfil unmet needs. And you should be looking, too.

Chris Ewer is Vice President, Janssen Supply Chain Asia Pacific.
Janssen is the Pharmaceutical Companies of Johnson & Johnson, and it works tirelessly to create a future where disease is a thing of the past. It is fighting sickness with science, improving access with ingenuity, and healing hopelessness with heart. The company focuses on areas of medicine where it can make the biggest difference: Cardiovascular & Metabolism, Immunology, Infectious Diseases & Vaccines, Neuroscience, Oncology, and Pulmonary Hypertension.
www.janssen.com