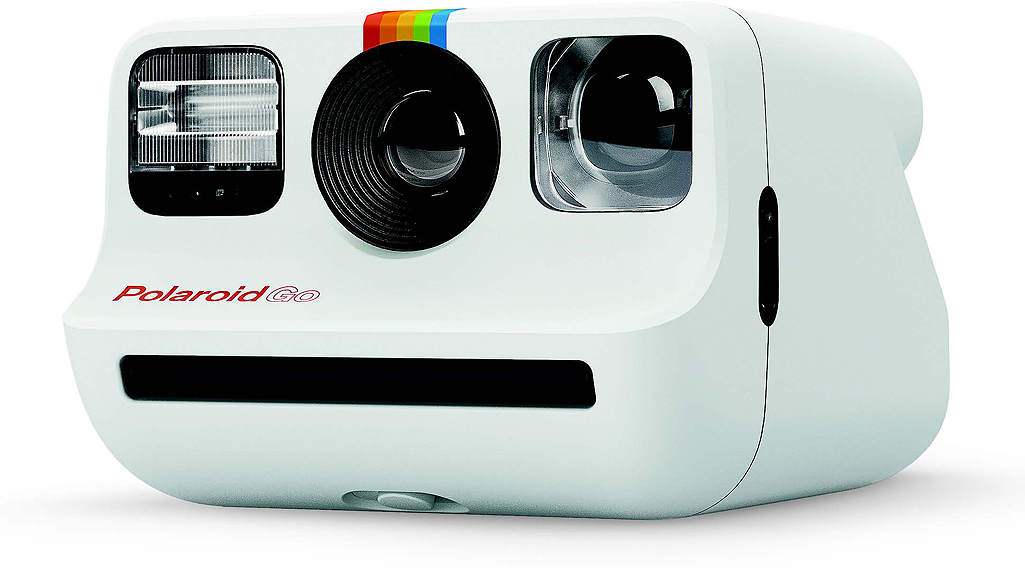 Picture perfect
The original creators of analog instant photography, Polaroid brings its creative, human approach to effective supply chain management
Known by many different names through the years, including The Impossible Project and Polaroid Originals, the world's favorite analog instant photography company is once again operating under the name that started it all – Polaroid. For over 80 years, Polaroid has continued to create life-enriching products that help its consumers capture everyday moments and connect in more meaningful ways.
"Polaroid is committed to creating beautiful tools that bring people together in the here and now," shared the company's Senior Manager of Supply Chain for North America, Anna Indelicato. "Right now, photography is still at the heart of the business. We are offering refurbished vintage Polaroid cameras, as well as the Polaroid Now camera range, which is the latest
generation of instant cameras. We also have the Polaroid Lab, which transforms a picture from your smartphone into a physical Polaroid photo, along with various other products. We believe in helping people better experience everyday moments and relive them with something physical you can hold in your hand forever."
In order to provide customers with its core range of instant cameras, instant film, printers and photography accessories, Polaroid has relied heavily upon its supply chain. Favoring a partnership approach with suppliers, the company takes every opportunity to further relationships by interacting with partners on a personal, human level – a practice the company has also perfected with its workforce.
"Looking after our people has been critical to our success at Polaroid," Anna says. "Two years ago, my team and I hand-wrapped individual Polaroid cameras and wrote personal messages for every single person on our fulfillment team. Similarly, at the beginning of 2020 before Covid-19, we hosted a bowling night for our warehouse team where we all met up for pizza. That personal interaction makes all the difference because if something goes wrong: someone on the warehouse floor now knows us personally and can just send me a text message. It has saved us so many headaches and problems. How you treat people in this industry is everything."
When it comes to the company's supply chain dealings in North America, Polaroid's long-standing supply chain success is built on four key values: honesty, understanding, respect and compassion. The importance of these principles was brought clearly into focus during the Covid-19 pandemic when individuals and companies across the world were reminded that collaboration and kindness should never be overlooked.
Alongside strong, hard-earned, mutually beneficial relationships, Polaroid was also boosted by its innate flexibility during the Covid-19 crisis. Lean, nimble and experienced, the company adapted quickly to the challenges of the last 12 months and Anna is proud of the way the business and its supply chain rose to mthe occasion.
"We were really flexible," Anna reports. "Not long after the outbreak, Amazon announced that they were only focusing on core items. Nobody considers an instant camera a core item when people need medication and toilet paper, but Amazon is a big partner for us and within a week and a half we were able to adapt for that relationship. We got really creative with our ERP system and actually fulfilled Amazon orders directly from our warehouse until things levelled out. Being able to jump in and do that during the pandemic really helped us as a team.
"From a supply chain perspective, we have a really strong supply chain team in Europe and Asia, meaning we're nimble to the latest issues," Anna adds. "Our network is such that, if we can't find an answer to something, we can then go somewhere else, define it, and use our demand planning and resources to adapt."
After successfully navigating the worst of the Covid-19 pandemic, Polaroid is now well-positioned to tackle the future. As part of a regular investment program, the company opened a $140,000 cold storage warehouse facility at AMS East in New Castle, Delaware.
"An interesting fact that a lot of people don't know is that Polaroid film is best stored in a refrigerator," Anna reveals. "I'd been lobbying for better cold storage space and it was very exciting when we finally managed to build the new facility as part of a joint investment. It was a tough battle to get the funding and to pick the right contract, but when we finally opened the cold storage space, my team rolled out a fake red carpet and made me walk into the unit like I was a celebrity! It was a fun little moment that shows the kind of spirit we have as a group, as well as the spirit we have with mour partners."
This human side to Polaroid is a key part of what Anna believes sets the business apart from the competition. Only the fifth employee the company hired in the North America division when it was operating as The Impossible Project, Anna has seen the business grow rapidly over the past decade, yet she insists Polaroid has never lost sight of the personal touch that makes it great.
"No matter which area of the business you work in, Polaroid is bursting with creativity and fun," Anna asserts. "Even though we are all very different people, we learn from each other and help each other out. We respect one another's strengths and individualities. I really love that.
"Just over a year ago, I was preparing for a big meeting with our Board of Directors when my husband came down with Covid-19. Everything stopped and I had to say goodbye to work and go take care of my family. When I came back, nobody penalized me. Instead, everyone was asking, 'Are you okay?', 'How is your family?'. This is a business where I know if something happens, mkif I have a young child or a similar family need, I can go and see to it while knowing my job is secure. Polaroid for me is a company where, no matter who you are, you are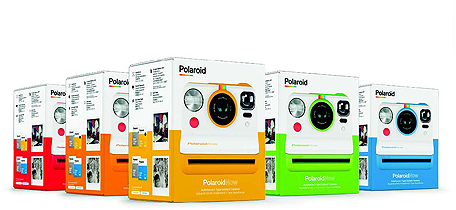 respected as a human being, even before experience or expertise come into the equation." In line with Polaroid's values, Anna is passionate about introducing more women into the supply chain – an industry that, in many ways, is still very traditional. Inspired by a female mentor early on in her career, Anna now hopes to encourage and develop the next generation of women in the sector.
"The Polaroid supply team in the US is actually all women by circumstance and I think it's really important to build future female leaders," Anna states. "It's also vital that I, as a leader in supply chain, ensure that as many doors in this industry remain open for women.
"As a woman in my position, I shouldn't have to convince people to respect me as an equal, but the fact of the matter is I do. I believe that, every time I convince somebody, I gain an ally, which hopefully makes it easier for the next woman to come along in whatever field that may be. There is a lot of leading by example needed, so myself and other women are just taking it a day at a time, but slowly, we are making a difference.
"My advice for everyone in this industry, including myself, is to keep working, keep reading, keep learning, and keep developing. I know that I still need to learn more about women in supply chain and I need to keep tackling entrenched ideas and status-quo perceptions."
Ambitious and optimistic, Anna is looking forward to leading Polaroid's supply chain activities over the next decade. Always searching for ways to improve the business, Anna is set to completely overhaul the company's internal recording structure when it comes to order management. Previously focused on manual processes, reporting for Anna and her team is moving online so that anyone in the company can access the information, which will automatically update twice a day.
"It's really going to revolutionize how we manage orders and shipments internally," Anna points out. "It's going to elevate the strategic conversations we will be able to have. In general, order management is a very underdeveloped, overcomplicated part of the supply chain, but I think if you can proactively manage your outbound order volumes, then it actually lowers your logistical costs in the long-term."
On a more basic level, after a year in which remote working has become the norm, Anna is looking forward to once again interacting with her team and her partners face to face. In the longer term, Anna wishes to facilitate more sustainable growth at Polaroid, harnessing best-in-class processes and co-operating with more partners that share the company's core values of honesty, openness and trust.
Polaroid
www.polaroid.com
Products: Instant cameras, film and accessories