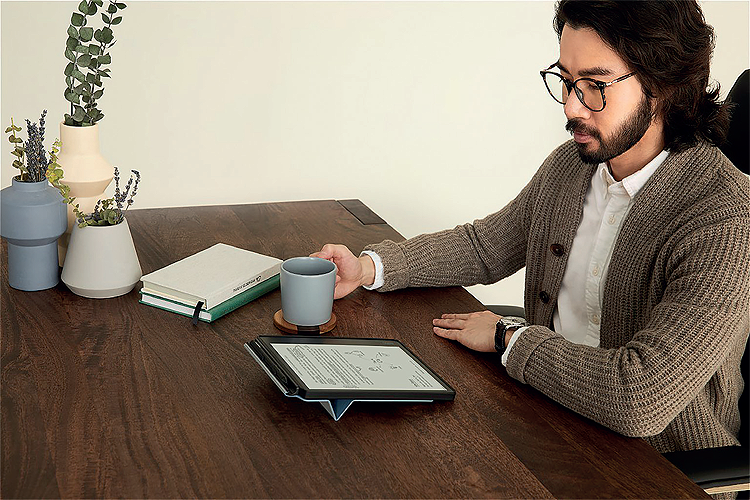 More than just a novel idea
On a mission to perfect the bookshop experience for the modern consumer, Rakuten Kobo continues to thrive thanks to strong global relationships and an unparalleled ability to adapt
With over six million eBooks and audiobooks to choose from, as well as an award-winning range of customizable eReaders, Rakuten Kobo has provided a vital service for book lovers everywhere over the last 18 months. When Covid-19 caused national lockdowns and the closure of many high street stores, the Canadian firm's online platform allowed customers to access endless titles, and the means with which to enjoy them, from the safety of their own homes.
A Toronto-based subsidiary of Japanese e-commerce corporation Rakuten, Kobo's hallmark convenience and customer-centric offering has helped business to grow quickly since its founding in 2009. Though the company, therefore, entered 2020 on the back of a decade of success, the nature of the Covid-19 pandemic, and the accompanying restrictions on regular life, were such that Kobo's innately digital business became the ideal option for customers worldwide.
"During the Covid-19 pandemic, everything shifted online – a space we already occupied," Vice President of Global Supply Chain Management Iain Lynch says. "E-commerce activity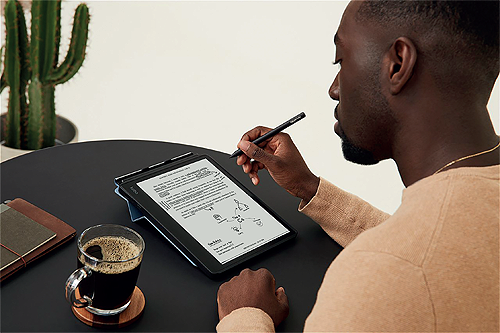 increased significantly and so did the focus on digitization. With Kobo being a digital eBook company, the sudden shift definitely benefitted our aspirations.
"The pandemic has been very difficult for everyone. Lockdowns have forced the closure of stores and people have been made to stay at home in many places, but we are proud to have been able to provide books digitally and keep people happy. At a time when your local bookshop might have been closed, Kobo has enabled customers to buy their favorite titles online and instantly read them on one of our devices, or through an app on a tablet or phone. In turn, making the most of a bad time has taken us closer to reaching our long-term goals."
Key partners
A degree of Kobo's success during such a difficult year is owed to the strong relationships the company has built with partners and suppliers around the world. These longstanding connections meant that, when times got tough, Kobo could rely upon its supply chain to work together to solve issues collaboratively.
"One of the biggest things for us is that so many of the international relationships we've forged are not simply quick handshake deals but deep partnerships, meaning we could pull some strings during the pandemic to keep the chain moving," Iain reports. "As a business, our expectations have always been realistic and we are very transparent with those we work with. Our supply chain has been strengthened over the years by the fact that we provide consistent results and we always deliver. We took those partnerships to the next level in 2020, working collectively to get the results we all needed."
One particularly key partner for Kobo is Netronix, a longstanding manufacturer of the company's eReader devices. Guided and informed by feedback from their customers, Kobo and Netronix work in unison to develop technology capable of meeting customers needs.
"Netronix has been around for a long time. They came to the table back in the day and provided us with a product that met the qualifications and specifications we required," Iain states. "They have done a fantastic job delivering our needs and, like a true partner, help us fill in gaps in our offering and find suitable sourcing and back-ups.
"To stay competitive in 2021, we are pushing all our vendors to help us discover and develop new advances in technology and how we can make that technology successful. By leveraging customer insights and making use of our valued partners knowledge and experience, we believe we can provide everyone with the experience they are looking for."
To complement an ever-growing range of audiobooks and eBooks – from classics to bestsellers – Kobo launched its latest eReader product in June 2021, the Kobo Elipsa. Boasting a 10.3-inch glare-free touchscreen, and featuring Carta 1200 E Ink technology for a faster display and quicker page turns, the Elipsa is Kobo's most advanced eReader yet. More than a simple tool for reading though, the Elipsa also acts as a note-taking device, making it a book, a notebook, and a bookstore combined.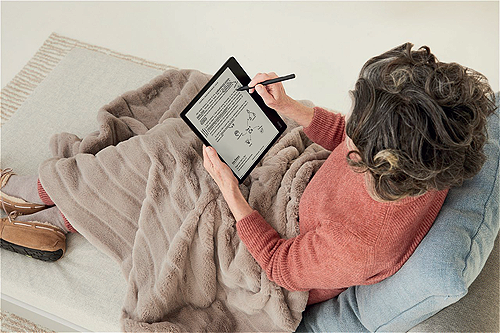 "The Elipsa's integrative eBook meets note-taker technology means it provides the best overall experience for our readers," Iain declares. "We had some good insights from customers beforehand saying they would like to mark things up and write notes, and also that a bigger size screen would be useful. We've combined all those features in the new Elipsa. Of course, customers can still just download our app and read books on their phones or tablets, but we find our most loyal and regular customers enjoy eReaders, so we wanted to create and deliver a product for them that they could really enjoy."
High standards
Nimble and entrepreneurial in spirit, Kobo is not afraid to embrace market shifts and changing consumer demands. Perhaps the best example of this in recent times was the company's willingness to launch a subscription model for its customers.
"Netflix really kickstarted a major transformation in how companies across the world operate," Iain notes. "No-one wants to be Blockbuster, so we are pushing forward with subscription services, alongside our existing store, in an attempt to offer a model to suit everyone. Publishers hold a lot of the rights for books we offer, so our biggest objective now is to prove to them that the model works and that subscription can be as successful as our existing 'a la carte' store."
Kobo's highly modern approach to business is reflected in the company's commitment to sustainability and the environment. The company works actively with organizations like Terrapass and TIST to reduce and offset carbon emissions.
"Today, businesses across the world are all looking at climate change and how we can improve environmental and social conditions," Iain remarks. "We believe we can help by supporting carbon reduction initiatives and activities like tree planting, reforestation and sustainable farming.
"It's important for everyone at Kobo that we don't just take from the world, but that we give something back. We have very high standards when it comes to sustainability and we ensure that everyone in our ecosystem is working towards a better future."
In 2021, sales continue to rise across Kobo's entire product range, and belief in the company's vision and value proposition continues to grow. By no means willing to rest on his laurels or admire the company's impressive recent performance, Iain believes it is vital for Kobo to continue innovating in order to move the business forward.
"We are looking at every avenue through which we can improve a customer's experience," he asserts. "Whether it's a better eReader product, a broader range of books, or stronger action on values-based initiatives like sustainability, we want to deliver.
"Unlike some of our competitors, which sell all sorts of products as well as books, we are a specialist. At Kobo, we are not trying to sell you a mug or a bicycle, we are a friendly book partner delivering that true online bookshop experience."
Kobo's optimistic outlook for the future is, in part, driven by the company's comprehensive and popular offering, as well as the firm's proven flexibility in the face of adversity. However, as Iain suggests, perhaps the greatest reason for such positivity lies in Kobo's resilient and reliable supply chain.
"We simply wouldn't be here without the strong partnerships we have cultivated over the last decade," Iain points out. "Multi-sourcing has been important to us too because it means we are not tied to one single area or supplier. It means we can change, or pivot, at a moment's notice to tackle and overcome challenges like Covid-19.
"In the next five years or so, I expect there will be more opportunities globally, especially in places like China, Malaysia and Taiwan. Adaptability is key to our success and we know that, if a future pandemic or major event hinders one location, Kobo will be able to continue operating somewhere else, unhampered and undeterred."
Rakuten Kobo
www.kobo.com
Products: eBooks, audiobooks and eReaders